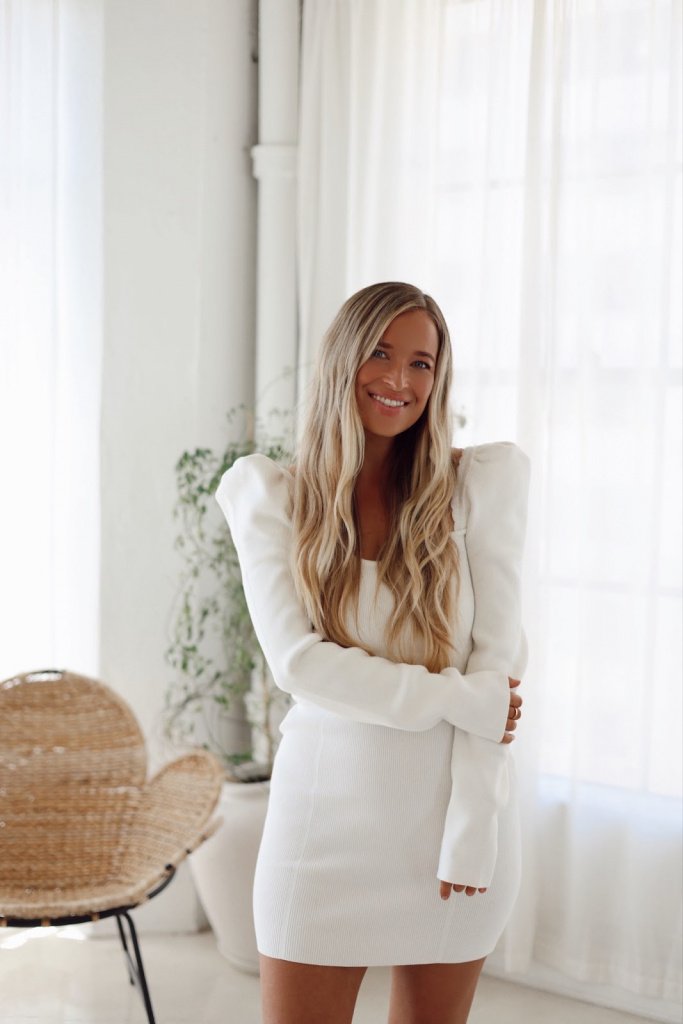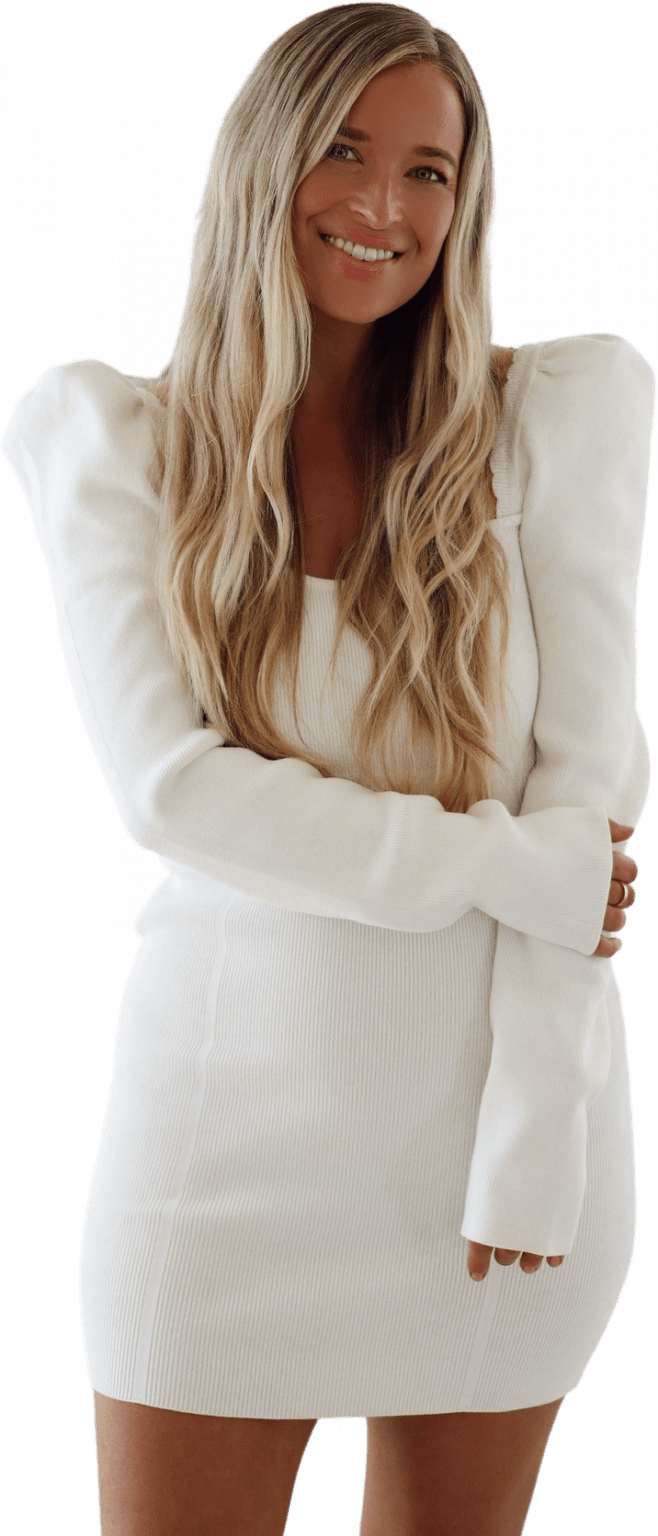 Hi angels! I am so happy that you are here! I'm Jordan, and I have been blogging on this little corner of the internet for nearly a decade. What started as a vegan food blog while I was in college quickly emerged into an online diary full of deep musings, healthy lifestyle tips, a healing journey for the ages, a spiritual awakening, and at the core of it all: our incredible community. You guys keep me coming back here every day feeling so grateful to just be, and I still pinch myself that this blog has been my full-time career for so long.
we WERE BORN knowing how TO feel amazing
CREATED to support your RE-AWAKENING
here to RECONNECT YOU to your TRUEST, YOU-EST YOU.
I am so happy that you are here. Dive into this section to learn more about me, how I got started, and what the inspiration behind my blog & brand is. Kick off your shoes & stay a while — I tend to write a lot! 😉
Hi guys! What a journey it has been to get to this place, and many of you have been here all along. For those of you who are new, I am thrilled to have you here. Let's get into a little deep dive. I'm Jordan, and I have been sharing my life on the internet for over ten years now. I started blogging when I was in graduate school getting my MFA in Creative Writing, and after a year of doing both I decided to leave school to pursue the blog full-time. That was before blogging was an industry or career path, by the way… so we are talking old school days! I just knew in my bones that this was the path for me, and to this day I cannot imagine doing anything else.
I followed those intuition pings before they even made sense, and soon enough I had not just a blog but a brand – complete with products, a podcast, a clothing line (that's now vintage, but now we have merch!), retreats, courses, meditations, apps, books, and beyond. You could say the entrepreneurial lifestyle runs in my blood, but I had no idea until I started doing it. Now it is a huge passion of mine to help guide others into a lifestyle that they are in love with – because I truly believe that when we follow what we truly love in this life, we cannot go wrong.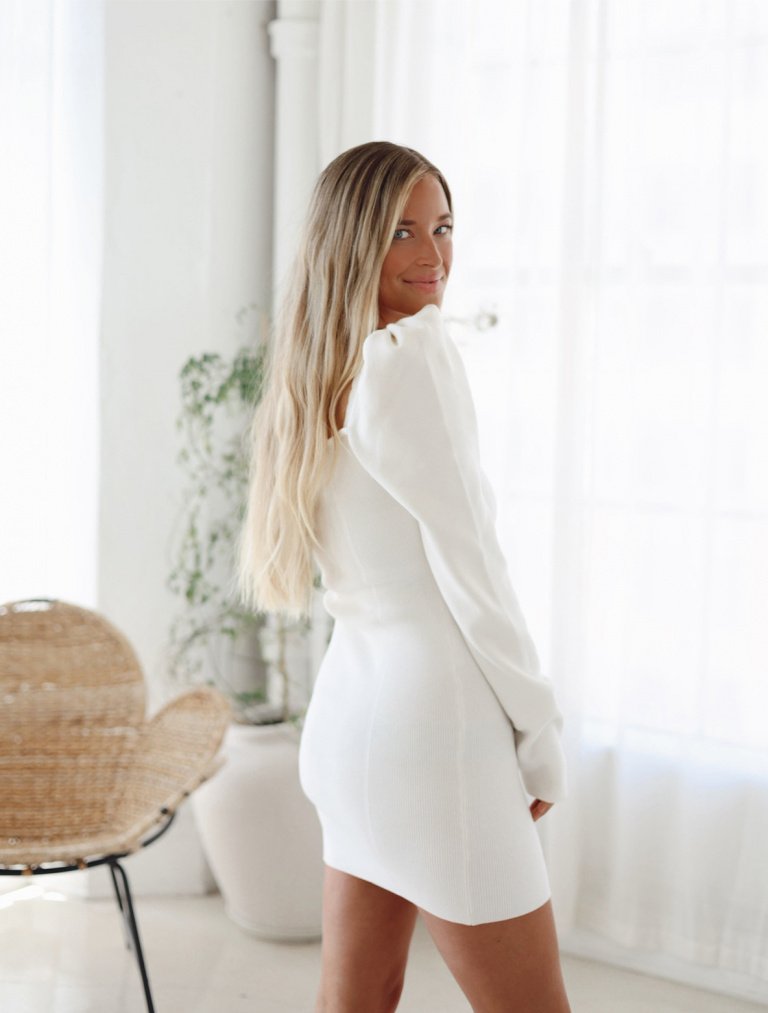 This brand, along with my life, has evolved and changed so much over the years. Over the last decade I have publicly battled chronic Lyme disease, found healing, gotten married to the love of my life, become a mother to my beautiful boy Atticus, had a psychic awakening (!!) and have had so many iterations of life in between. I am deeply passionate about the healing mindset, all things plant medicine, plant-based nutrition, and more. I even went back to school to get a health coaching certification (at IIN, you can get a discount with my name here!), and got a degree in plant-based nutrition from Cornell.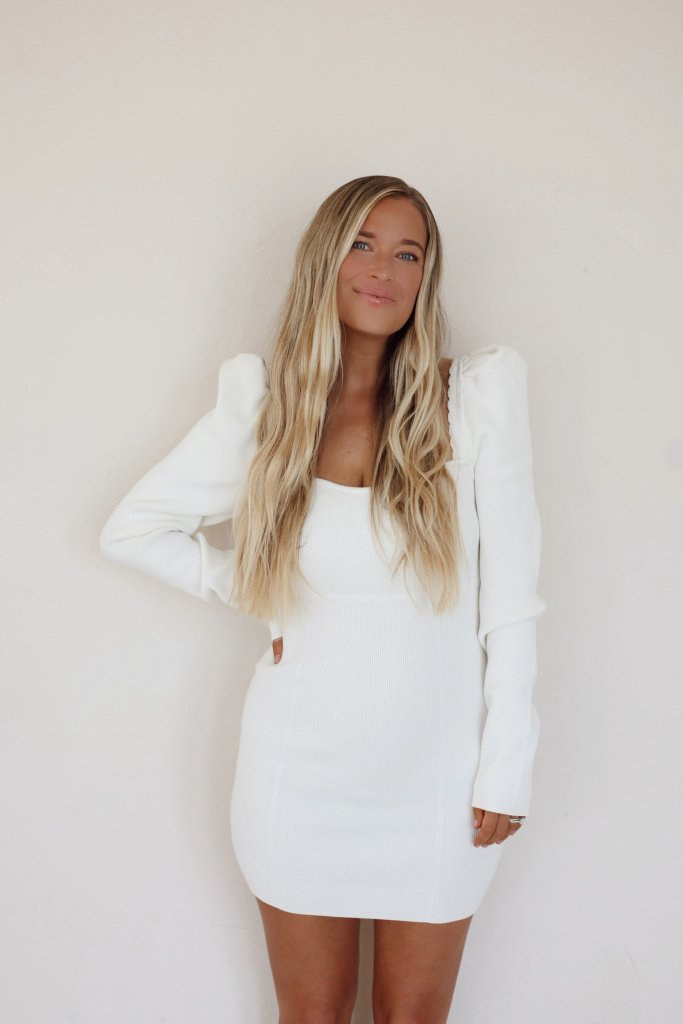 Spiritual Teacher
Healer
Author
Artist
Plant-Based Intuitive
Guide
Visionary
This journey in and out of dis-ease changed everything for me. I truly went through the dark night of my own soul, and came out on the other side an entirely changed human being. My passion for natural healing has only skyrocketed and accelerated to massive new heights. The healing journey I went on also reconnected me to my eternal soul, to the fifth dimension, and to realms beyond this world where I have found the deepest healing I have ever known. Stick around and tune into posts and podcasts (and books!) about everything from manifestation, to awakening, to astrology, motherhood, healing, healthy recipes, and lots of magic in between. I am so happy you are here, and so thrilled to connect. Hey Angel...What if today was the first day of the rest of your life? What if everything was happening for you, and not to you? What if that thing that was causing you the most pain, suffering and anguish could actually be happening for you? What if that could set you entirely free?
xx Jordan
let's be friends
Currently…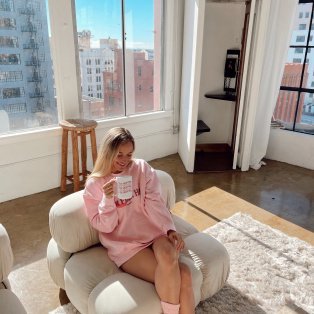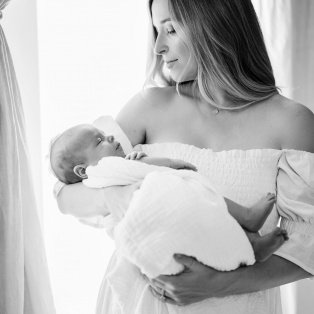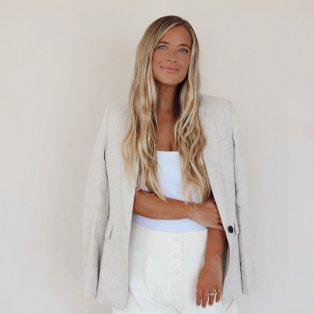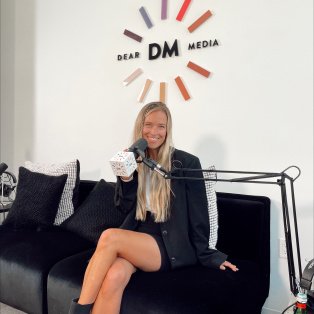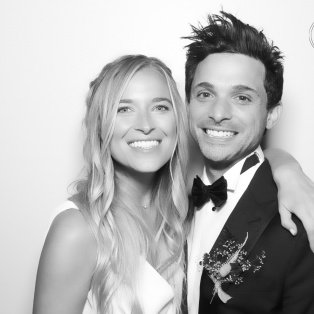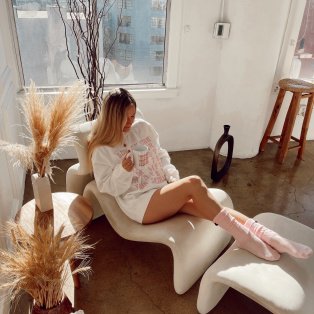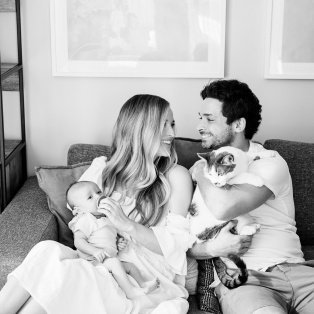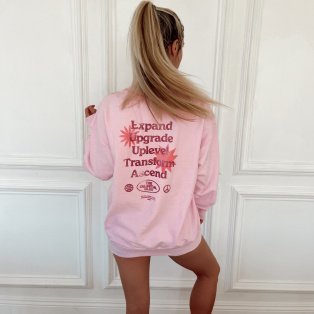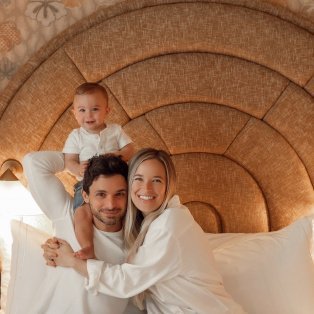 You will find me…
On the podcast every week, going deep & talking about spirituality (and aliens!)
Soaking in the ocean air with my boys. I am a true ocean girl at heart
Writing about healing & diving into the realms beyond
Spending time with my best friends & family who make my heart so full
Channeling & working on my psychic abilities
Talking about the fifth dimension, reading spiritual books (TBB book club unite), & staying up super late as the true night owl that I am
Making TikToks & spending lots of time connecting with you guys on social media!
Cooking up delicious plant-based recipes in TBB kitchen 🙂
My Most Coveted
In Health & Healing
featured Product
Use code: BLONDE for 10% off!
You guys know I am not being dramatic when I say this, that this juicer changed my life. I got their original Vitality juicer right when it came out a few years ago and it CHANGED the juicing game for me. It is so easy to use, simple to clean, and doesn't take up a counter space and a half in the kitchen — it's just the perfect size. Juicing has been the biggest part of my health and healing journey.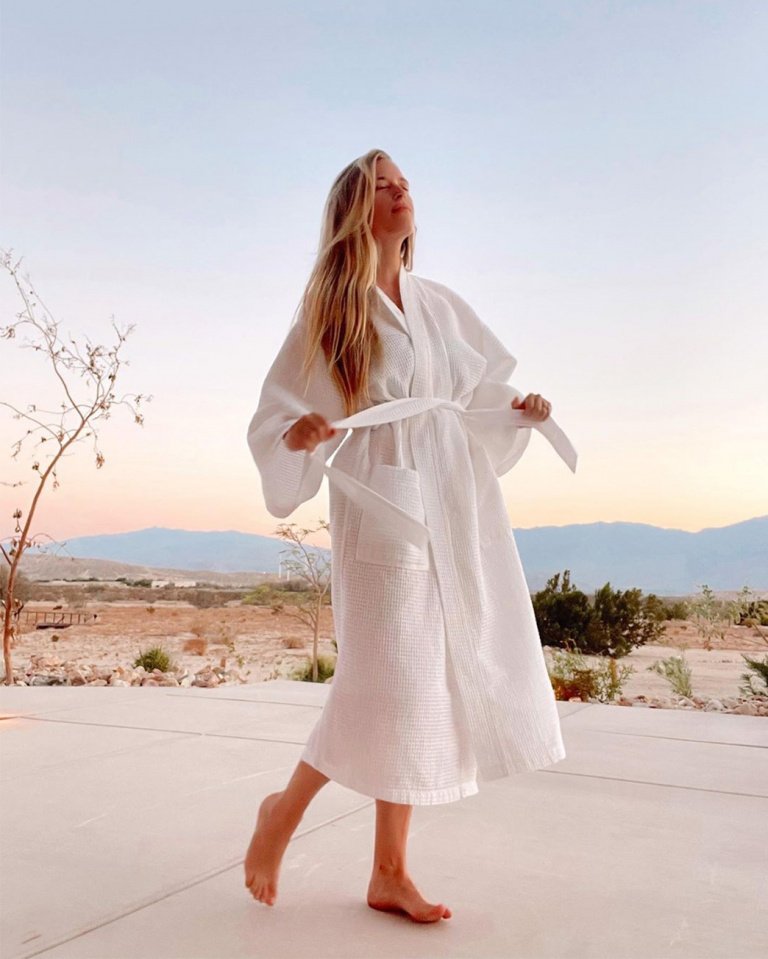 Notable past collabs & partnerships
Nike
In-store campaign for Dick's Sporting Goods
Alo Yoga
Athletic Greens
Modern Fertility
Shopify
Thrive Causemetics
MaryRuth's Organics
Cured Nutrition CBD
Sakara Life
Clearlight Saunas
Saje Natural Wellness
GoMacro
Gladskin
Mindbloom ketamine therapy
Four Sigmatic
Olipop
because going deep is my thing…
Further reading & information