we WERE BORN knowing how TO feel amazing
CREATED to support your REAWAKENING,
LET'S RECONNECT you to your ETERNAL SOUL
Hi! I am so happy and honored that you are here. This blog is here to support your reawakening. Are you ready for it? In this space we dive deep, we go there, and we reconnect to our ultimate, deepest joy. We connect to our eternal souls. We have a freakin' blast. Kick off your shoes, get cozy & stay awhile. Let's dive on in…
Ancient Wisdom In The Modern Age latest posts
the BLOG
Channeled through Jordan, here for you
dive in, angel
Most Popular Blog Posts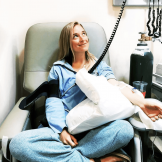 W
elcome to the Soul on Fire podcast! Here we go deep on all things spiritual awakening, cosmic consciousness, intuitive gifts, high vibrational living, and beyond. Jordan Younger – Founder & CEO of The Balanced Blonde – started this podcast in 2016 to interview dear friends, healers, practitioners, and the most successful people in the world to hear more about their lives and how they're finding balance, joy, and success. The podcast has since evolved into an awakening diary of sorts, and we are thrilled to have you tune in. It is the heart and soul of everything we do with TBB.
COURSES &
books
Courses & books to assist your evolution – awakening, meditation, plant-based life, and beyond.
Shop My Most Coveted
In Health & Healing. Use code BLONDE for discounts!