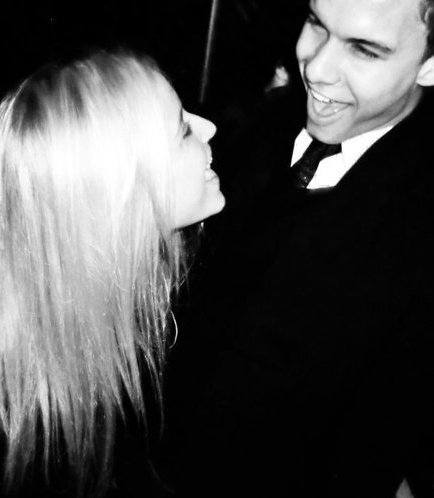 Healthy Vegan Shamrock Shake
Top o' the mornin' to ya! Tomorrow is St. Paddy's Day, and we all know what that means – lots of mint, lots of green, lots of Irish kisses, and lots of beer.
I can roll with the first three, but beer is not my favorite thing. If I'm going to drink alcohol, I prefer a nice minty cocktail. Mojitos, anyone? Is that Irish enough to partake in the festivities?
Alas, alcohol is not my forte. You know what my real forte is – festive holiday treats. St. Patricks Day is one of my favorite holidays to create delicious vegan recipes for, because it's all centered around a flavor I adore – peppermint! Now, the real question was, how one earth was I going to choose just one recipe to feature?
I could have made peppermint patty dark chocolate cups, reminiscent of the York peppermint patties that used to melt all over my hands when I was a kid because I ate them so slowly so as to savor every bite, but I decided to do something else. Instead I made this minty delish smoothie because I didn't want to stray too far from my meal plan – which I inevitably would have done if I had those treats in the house, even if I planned on giving most of them away!
I'm not saying you shouldn't indulge. You can and you SHOULD. It's more that you should know when to indulge and what to indulge on. I am just getting going on my meal plan and have been extremely devoted to it for the last week. In one sense it feels like a lot of time and in another sense I know it's truly the very beginning. It's not a good time for me to be messing around and trying to indulge on something I know I will eat too much of if it's there.
Secondly, I'm going on vacation next week and I know some indulgence will go down. I'm going to LA, and as desperately as I want to plan out all of my meals ahead of time, go directly from LAX to Whole Foods and meal prep for the entire weekend, all of my best friends live in LA and they keep my food obsessiveness in check. Of course they're supportive of my meal plan, my veganism, my striving for balance and trying healthy restaurants with me (just check out my last LA post!), but they also saw me at the beginning of my journey (yeah, when I smuggled veggie burgers and fresh produce into Mexico…) and they know I can go a little overboard on the clean eating train.
Plus, it's one of my very best friend's birthdays when I'm in town. And I am not going to be a meal plan diva on his big day. I'm going to go with the flow… Even if that means eating (or drinking) a thing or two that's out of my comfort zone. Say hi to the bday boy, also named Jordan 🙂
Then from LA I head to Mexico!!! I am SO excited. It should be easy to keep up with my meal plan there – we have a chef at the house, and I've emailed her my entire detailed meal plan. I will probably be a little psycho and make my smoothies myself… Particular Patty over here… But I can't wait to see what she comes up with in terms of lentil soups, bean dishes, fresh fruits and garden salads. We've stayed at this house before and she (believe it or not) does not eat white flour, oil, or cheese herself. So she gets it and I trust her.
But my point is, with all of these exciting trips coming up, no need to fall off the wagon now! And a Shamrock Shake is indulgence enough for me. This bad boy was heaven in a jar.
Somehow I had the willpower to only drink half of the shake after this photo shoot and save the other half in my fridge. I had the rest this morning, and oh man was it good. The flavors combined overnight and it was the perfect amount of creamy, minty, decadent and refreshing. Will definitely be making this recipe St. Paddy's Day and beyond!
Healthy Vegan Shamrock Shake
Ingredients:
½ cup almond milk
½ cup water
1 handful fresh spinach
1 handful fresh mint leaves
1 avocado (mine was on the smaller side – if large use ¾)
2 teaspoons peppermint extract
2 Medjool dates
½ tablespoon sweetener of choice (agave, raw honey, maple syrup or liquid stevia. I used raw local honey)
4 large pieces ice
Optional Topping Ideas:
Mint leaves, coconut shreds, walnuts, goji berries, blueberries, dark chocolate peppermint patties, cacao nibs.
Directions:
1. Pour all ingredients into a high-speed blender and blend until smooth. Taste, and if you feel like it needs more mintiness, add more mint leaves and/or more peppermint extract to taste.
Nutrition Info: