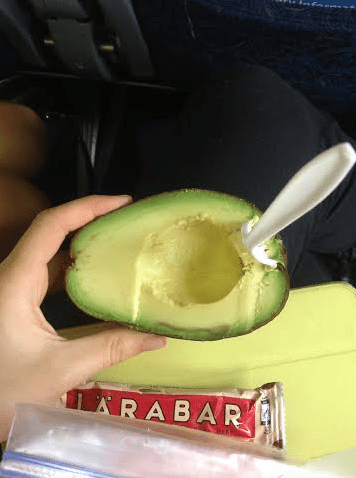 My Vegan Weekend in Los Angeles: II
Hey, guys! I am finally getting around to doing a post on all of my L.A. eats from my trip to Los Angeles two weeks ago! I have been dying to do this post because L.A. is my favorite city (hands down) when it comes to food, weather, lifestyle, yoga, people, and all around awesomeness.
So obvi I want to share all of my go-to spots with you.
I was in LA from Thursday night to Monday morning, and even with the TBV Apparel photo shoot, the crazy hectic schedule, the birthdays, the running around and the amount of people I wanted to see, I managed to hit up all of my favorite vegan spots. Well, most of my favorites. All would require a bit more time 😉
Me before I boarded my flight… rockin' my Juice Press beanie! Oh yeah.
Oh! And an update on TBV Apparel—the photos came together so well, and we are working on some last-minute details, solidifying a non-profit to work with (10% of the shirt's proceeds will go to a health-related charity) and doing ONE more last t-shirt phrase (because I get so phrase-creating happy) and then the official TBV Apparel Store will launch. I. Am. So. Excited.
A shot from the shoot… it's literally killing me not to be able to post the full photos– but I can't give away the shirt phrases just yet!
Now, for some L.A. goodness!
What I Ate in La La Land:
Thursday:
Whole Foods 
So, my best friend Jordan (yes, same name, not referring to myself in the third person!) picked me up from the airport, and between hair and makeup for the shoot we made a very necessary pit stop at Whole Foods Manhattan Beach. I had this super delicious salad with golden beets, purple cabbage, broccoli, artichoke, chickpeas and my favorite Oil-Free Balsamic. (Funny story: my other bestie, Jillian, met us at WF and while I was jumping for joy about the oil-free balsamic after she drizzled it all over her salad, she said, "…Wait, this is oil-free?" and proceeded to dig through the dressings to find more oil. #lifewithaveganbestie)
Photo shoot ready… the most make up you'll ever see on me 😉
Nekter Juice Bar 
The fabulous Nekter Juice Bar was kind enough to sponsor the TBV Apparel shoot, which was amazing because A) we needed some good old fashioned juice hydration and B) I definitely wanted my models to be sporting some green juice in mason jars in the apparel photos. Did I chug a Nekter vanilla protein cashew drink around 2 a.m. when the shoot ended? Yes, yes I did.
Friday:
Nekter
Well, it's a given that I had Nekter for breakfast—leftovers rock.
Rawvolution
I couldn't even contain my excitement about being back in Rawvolution. One of the most awesome things about Rawvolution is that it is directly across the street from my yoga studio, Yogaworks, on Main Street in Santa Monica. Rawvolution is by far the best raw food restaurant around. Their smoothies are untouchable, and their salads are out of this world. My friend Laura and I shared the Holy Macro Bowl (kale, baby greens, hijiki, nori, red pepper tahini dressing) and the Tiger Roll (coconut curry roll, Szechuan veggies, avocado, sweet chili sauce).
Yum, yum and more yum.
Café Gratitude
An absolute staple whenever I am in L.A. No other vegan restaurant even holds a candle to Gratitude. Their dishes are all called, "I am _____," so for example, "I am Beautiful," "I am Whole," or "I am Grateful." You have to order that way when you're there, and it's a fabulous act of self-love and gratitude. I ordered my go-to, the "I am Fortified" – quinoa, steamed kale and veggies with a sesame ginger sauce. The other photo is a apple arugula cashew cheese wrap that my friend ordered.
Saturday:
Juice Crafters
I discovered the lovely Juice Crafters last time I visited in L.A. because it's walking distance from my friend's apartment in Brentwood. Their juices are so fresh and yummy, and the place is tiny and adorable. Also, I've noticed the people who work there have all been awesome and super-friendly. I ordered a juice that had acai in it, and when I tried it, it was sweeter than I wanted it to be. They happily remade the juice and subbed blueberries for acai. They rock.
M Café
Another Brentwood spot. I love this place because it's macrobiotic – they are dairy-free, gluten-free, red meat-free, etc. but they do have fish and more filling dishes for those non-veggie friends. I got this veggie plate with an asparagus soup, and my friend Jill got a tofu teriyaki salad. (Even though she ordered the tofu teriyaki bowl with rice, oops?)
Sunday:
Juice Crafters
Acai bowls and green smoothies all the way.
Beverly Hills Farmer's Market
There was no way I was going to leave L.A. without hitting up one of the many amazing farmer's markets. I was leaving for Mexico the next day, so I couldn't exactly buy any fresh produce, but walking around was a blast. I met up with the lovely Sophie of Philosophie Superfoods and we got some juices at Pressed. The fresh fruit and veggies, homemade jams and spreads, crepes, nut butters and smoothies were literally making me drool! Such goodness.
True Food Kitchen
This is a great place to go for those who are looking for something that works for everyone. They serve everything from vegan food to grass-fed beef to street tacos with cheese. I love going here with my non-vegan friends, because everyone is happy with what they order. I got a Carrot Ginger Lemonade (heaven!), but they also serve wine and organic cocktails. I ordered my favorite (and not so photogenic…) winter vegetable salad with cauliflower, sweet potato, soybeans, etc.
Monday:
Airport…woo!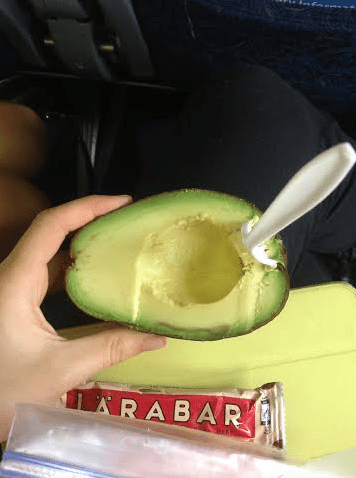 Monday morning I flew out of the Santa Ana airport. So sad to go. All I had to eat on the plane was my avocado and Larabars. And some carrot sticks and fruit that my sister packed for me 😉 love my family for always thinking ahead.
Question of the day: Where do YOU like to eat when you're in Los Angeles? If you've never been to L.A., what is your favorite city to visit / what do you like to eat when you go there?
Also… don't forget to hop on the #fallinlovewithyourself #tbvchallenge! Details in the post below 🙂 Huge love!