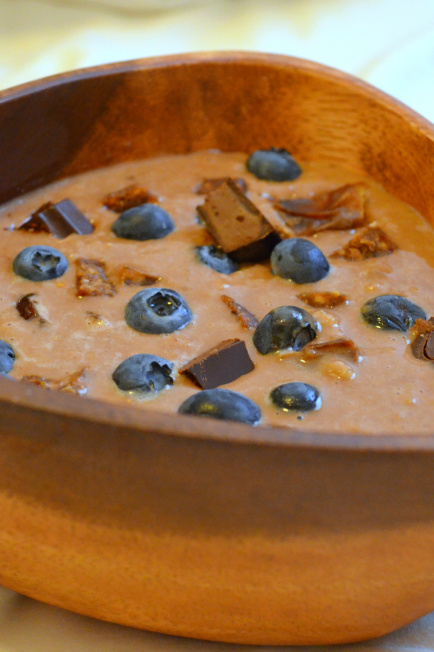 ZICO™ Crack Life Open + Detox Water Recipe
Disclosure: This post was sponsored by ZICO® Premium Coconut Water™ through their partnership with POPSUGAR. While I was compensated by POPSUGAR to write a post about ZICO®, all opinions are my own.
So, I've been obsessed with coconut water for quite some time. I can confidently say that I was into coconut water before the coconut water craze turned into a "thing."
I remember when I was in high school and my yoga teacher told me that the best way to rehydrate after an intense class was to drink coconut water – that it was full of natural electrolytes and potassium to restore your muscles and your brainpower. After getting repeatedly drenched and dehydrated in heated power vinyasa classes, when someone you look up to tells you how they recommend rehydrating, you listen.
And he recommended the brand ZICO®! (Okay, it didn't hurt that this teacher was also extremely good looking. But that's beyond the point.) I ran to Whole Foods to get my hands on some, and I still remember the salesperson looking at me with a funny look when I asked for coconut water. Oh, how times have changed!
This was several years ago now, so it's kind of funny that my coconut water loyalty has remained the same for all this time.
But, if there was ever any question, my loyalty was totally solidified once ZICO® came out with a CHOCOLATE flavor… can you say delicious and decadent while still being light and refreshing? Holy yumness. The combo of coconut and chocolate makes for a creamy and delightful treat, and totally hits the spot when I am craving something sweet.
Actually, I have to warn you. The chocolate is so good it's actually dangerous. I had a few bottles of it in my refrigerator my last few days in NYC, and I kept reaching back in for "just one more sip" during the whole move out process. And I even added it into my smoothie one morning… banana + almond butter + chocolate coconut water = heaven on earth, if you were wondering. (Remember this Chocolate Lover's Oatmeal? Add some chocolate coconut water to it, and find yourself in heaven. Ohhh yeah, baby.)
When you're looking for something yummy and hydrating without the sweetness, the original flavor is also delicious. Lately I have been trying to cut back on my fruit intake a little bit because I realized I had way overloaded myself with fruit at the peak of my eating disorder (it was one of the only things I was comfortable eating! Yikes) and now its feeling really good to eat quite a bit less of it.
My favorite go-to drink lately is more of a snack than a meal, because I have been trying to have juices/smoothies as between-meal treats throughout my recovery process rather than meal substitutions. I substituted enough meals for liquids when I was in the midst of my orthorexia, and I'm done with that for now!
But, my juice obsession is here to stay. So snacks they are. Here is my favorite drink recipe that incorporates ZICO® Premium Coconut Water™:
Strawberry Lemonade Detox Water:
Ingredients:
2 cups water
4 sliced strawberries
1/3 cup blueberries
½ lemon (juiced)
1 cup ZICO®
1 large handful ice
Plus, ZICO® believes in cracking life open – living positively and thoughtfully by making healthy choices and taking small steps to treat yourself well every day. When you focus on cracking life open, you can achieve the life that YOU want. That's what I'm working on right now… cracking open all aspects of my life so I can be as healthy and happy as I can possibly be.
To me, cracking life open also means getting rid of the bullshit. When you leave everything bottled up inside, you are more likely to focus on the negativity and difficulties – for example, the thousands of angry followers I had when I announced that I was no longer fully vegan. I could have dwelled on how upset I was to lose them as readers, or I could focus on the great things to come and the fact that all of the readers who have stuck with me are incredibly supportive and amazing, positive rays of light.
So, here I am, trying to crack my life open every day. How do YOU crack your life open?
#CrackLifeOpen & check out ZICO® Premium Coconut Water™ on ZICO.com and on all of their social pages.