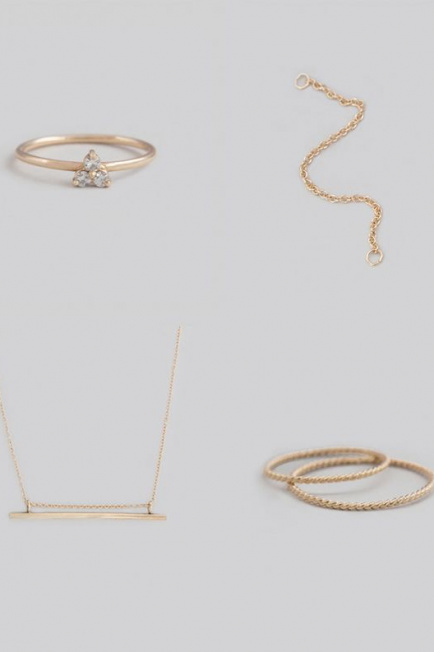 Site Redesign(!!!) + Chili Lime Grilled Salmon Recipe
Well, today's the day. The site has been reborn. I am officially THE BALANCED BLONDE on all forms of social media & I couldn't be happier about it. Thank you all for being patient throughout my lifestyle changes, my rebranding, my ups & downs and everything in between. I am one grateful, relieved, beyond ecstatic girl right now.  ☮
(( P.S. Are you as in love with my site redesign as I am? Email me your thoughts, & everyone who puts in their two cents will receive their own special TBV Apparel discount code for the week! And, if ya love it, check out miss J. Hannah (@jess_hannah on instagram), my beyond talented designer. She created this beauty of a website & she puts up with my ever-evolving visions & brings them to life. She rocks. Oh, and how fab is her jewelry… ▼ ▽ ▾ ▿ ))
Now, there's no denying the fact that the last few months have been well, ummm, wild-rocky-WTF-is-going-on-my-life-(and-the-blog)-are-(and-is)-upside-down. Life duties, moving across the country, recovery, interviews and opportunities galore, and trying to rebuild my diet & my life kinda took me away from my regular posting schedule.
Now it's time for me to settle back into my routine, bust out some new recipes, make some headway with the app, and get a MOVE ON with all the new exciting TBB series (as detailed in yesterday's post)!
I thought it would be very fitting to post my very first non-vegan recipe on the bloggy today, since today is my first official day as The Balanced Blonde, and it includes something you have all been requesting up a storm… SALMON! Yes, yum, all about it.
Who ever thought a mere few months ago you'd be reading a fish recipe on this blog? Shout out to Gigi, Lindsay & Tara… I knew you will all appreciate this!
Chili Lime Grilled Salmon over Fruit, Veg & Grain Salad 
▶ ▷ ▸ ▹
Serves 2
Ingredients:
Salmon ▶ ▷ ▸ ▹ ►
½ teaspoon coconut palm sugar
¼ teaspoon ground cumin
3 teaspoons line juice
2 salmon filets (6 oz each)
4 lime wedges
Salad ▶ ▷ ▸ ▹ ►
½ cup kale
½ cup mixed greens
½ cup sliced strawberries
2 large carrots chopped
½ cup quinoa
Dressing:
1-2 lime wedges
2 teaspoons balsamic
Directions:
Salmon ▶ ▷ ▸ ▹ ►
1. Heat gas or charcoal grill. In a bowl, mix all ingredients for salmon dish minus the salmon and lime wedges. Spread mixture over flesh-side of salmon.
2. Once grill is heated, place salmon skin side down on gas grill over medium heat or charcoal grill under medium coals. Cover grill. Cook 15-20 minutes or until fish flakes easily with a fork.
3. Serve salmon with lime wedges.
Salad ▶ ▷ ▸ ▹ ►
1. Boil ½ cup quinoa in 1 cup water (I actually like to use 1.5 cups water to ensure that my quinoa gets super fluffy, but to each their own) over medium high heat until water is fully soaked in. Depending on your stovetop, this should take between 15 and 20 minutes.
2. Thinly strawberries and carrots while you wait for quinoa to boil.
3. In a bowl, mix greens, strawberries and carrots. Add in quinoa once boiled. Squeeze lime wedges and balsamic (or another dressing of choice).
4. Place salmon on top of the salad, or serve on the side.
Voila! You have your grain, your protein and your veggies. If you'd like to add a fat to the meal to ensure the most balanced meal possible, feel free to add some sliced avocado or walnuts to the salad, or even some tahini to your dressing or your glaze. Delicious!
So… let's hear it! Thoughts on the new design? Is it w-e-i-r-d to know that the former TBV is now eating fish (among a variety of other things)?! Is this how you envisioned the new site? Is it going to take you a while to get used to? I know change is strange, but once we get used to it change is so worth it and so healthy.