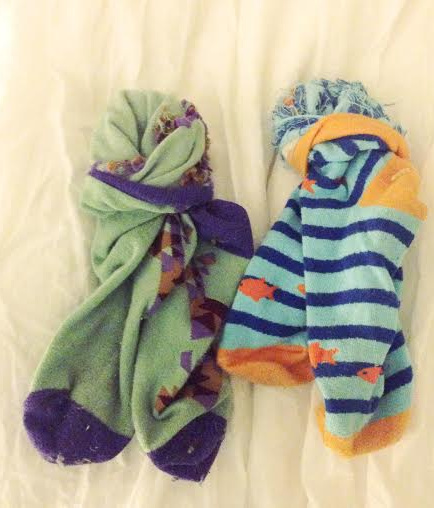 Hi loves! Welcome to the first Loving Lately of 2015! Chicka whaaattt?! I can't believe it. I also can't believe that the last few weeks have been so hectic I've hardly had time to A) sit down, B) write blog posts, C) finish my book or D) order any of the awesome kitchen supplies I'm planning on ordering to make my book photos as awesome as they can be!!!
(OR A DRESS. If you see any white or mint green dresses that you love and can see on my book cover… holler at yo girl!)
What I have had time for is exercise. When I get stressed, I hone in on the things that make me feel a little more at ease. Right now those things would be working out (mainly running) and family/friends. It's funny how we pick and choose what we want to make time for when we have way too much going on our lives… isn't it?!
That's why I call BS every time someone tells me they "don't have time for _____," because in reality, we have time for whatever we feel like making time for. Trust me, I'm a v-e-r-y busy person, but if there's something I really want to do… I do it. And I admire people who are able to balance their work, lives, fitness, relationships, etc. I definitely strive to be one of those people… but I know I'm a work in progress!
Now, on to the fun stuff. What are we loving lately?!?!
1. Fresh Slates: The New Year is ALL about wiping our slates clean. You know I'm more into making New Years goals than resolutions per se, but damn have I been loving the newness of this 2015 chapter. 2014 held a LOT of change for me… moving across the country, transitioning my diet, transitioning my blog, blogging full-time, getting my first book deal, starting TBV Apparel, launching the app, recovering from an eating disorder… yada, yada. I have had a lot of goals and ideas in mind that were all kind of a jumble in my head, but in the last week or so I have enjoyed taking a step back and trying to put them into action. And better yet, PLANNING on how I am going to put them into action. I'm very into it.
2. Truself Organics Mask: You have no idea how long I have been waiting to post a face mask selfie on this blog. I LOVE face masks, but I have extremely sensitive skin and cannot stand masks/washes that leave my skin feeling tight and dry after using… or worse yet, red and blotchy. I'm the kind of girl who gets red in the face from even glancing at a drying face product, so you can trust me on this one. My favorite mask by Truself Organics is their Detoxifying Facial Mask… and I am an addict! Mark my words that I will be wearing this ALLLL the time to ward off blackheads and oil. Being so active a girl's gotta keep up with her skin routine! Exercise = sweat. Sweat = blackheads. Blackheads = Pimples. Pimples = no thanks. And, as with nearly everything I share with all of you lovelies, it's totally natural. You'll love.
PS their motto is #LoveYourself which is very much like my #FallinLoveWithYourself movement. SO INTO IT.
3. T R A V E L ! ! ! I have officially declared 2015 the Year of the Travel for TBB. I'm in the process of planning Cabo, Costa Rica, Martha's Vineyard, Ojai and of course NYC… and in June I will be headed to Hawaii, and in August Palm Springs. Where else should I hit?! I am DYING to go to Bali. If I can make it happen, I absolutely will. I also want to take a few solo trips to work on my writing and chill the heck out. I am open to any recommendations. Also… loving this: "Wherever you go becomes a part of you somehow." – Anita Desai.
4. Orange Theory: I just started my 30-day Challenge at Orange Theory Fitness on Tuesday, and, well, I am in love. I've noticed with my ulcers that ultra rigorous exercise makes me feel a LOT better than moderately rigorous exercise (interesting, I know), and this place most certainly 110% kicks my butt. I have mentioned this on Instagram, but I am mentioning it here… JOIN ME in my 30-day challenge by sending me an email and telling me what you are going to do to challenge yourself this month!! Make some changes that will make your future self proud. J
And hashtag your healthy photos #tbbmademedoit so I can see you joining in the challenge! I'll be reposting my favs!
 5. Reactions: This might sound silly, and you might be kinda like WTF Jordan how is this on your list of things you're loving right now… and let me tell ya why. When I care about something, I react hard. This could be anything from a super exciting situation that I burst with passion for to a really gnarly and unfortunate situation that plagues me and drives me crazy. I just care tooooo damn much. About people, places, characters in books/movies, strangers walking by me, everything. When I was talking to one of my close friends about it the other day she brought it to my attention that perhaps my reactions are making my tougher situations even harder for me to deal with. Perhaps I should just breathe, shrug it off and try not to dwell. Easier said than done, but that's my mission for the year and my newest mantra. React with ease. I've been trying it so far and it's working! (Thanks Jilly Beanie for the push.)
 6. YouTube!!! Are you readyyyyy for my new YouTube videos to hit the internet?! I so, so, soooo am. I can hardly even wait to share with all of you. There are two recipe videos, one fitness video and one beauty video. LOTS more to come. In the meantime, subscribe to my channel here so you don't miss it when they come out!

7. Corepower: I know I'm not the only Yoga Junkie around here! Who has tried and loved Corepower? If you haven't, you certainly need to. I have been going to the Brentwood studio and it has been amazing. I love warm rooms, and I loooove sweating my butt off in a good class. Plus they have classes with weights, which you know I am super into. ALSO… they just started carrying TBV Apparel at several different Corepower locations in Minnesota… if you're MN local, please, please check it out and take pics for me!!!
 8. Foot Cardigan: I. Love. Cool. Socks. Always have, always will. When I lived in NYC I once walked from the west village to the east village in 15 degree weather to pick out a pair of fluffy socks at one of my favorite clothing stores. Foot Cardigan is AWESOME because once you sign up you get two pairs of socks delivered right to your door monthly! Pretty cool if you ask me. They have men, women & kids.
9. These sunglasses, this faux fur coat, this lipstick color annnnddd this fruit bowl.
10. Life. Yeah, I'm loving it. A lot. Are you?
Tell me what YOU'RE loving lately! And don't forget to join me in making this your healthiest year yet by tagging me in your healthy photos and hashtagging #tbbmademedoit to make sure I see!