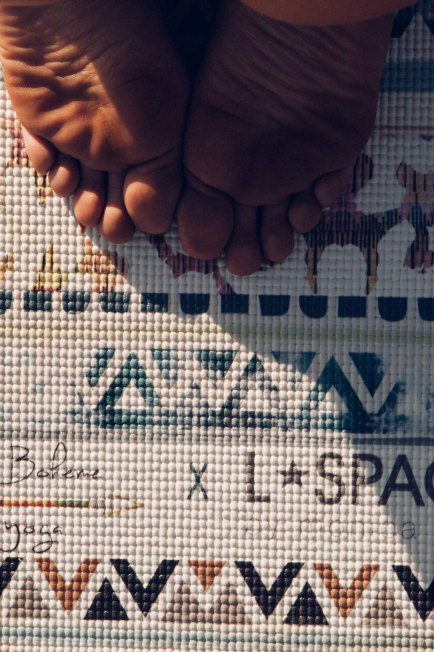 How to Get Bikini Bod Ready, TBB Style
So, summer's just around the corner, which means that the cyber world is running wild with articles about the magic steps to achieving the perfect, toned, tanned summer body. Oftentimes these steps include juice cleansing, uber intense workout routines, tons of hydration, cutting carbs/sugar, ab exercises, "detox" teas, hydrating fruits, diet pills/supplements, lots of sleep and so much more…
But I'm here to tell you that you need one thing and one thing only to get bikini ready this summer. Are you ready for this? The secret to your perfect summer bod and your perfect year-round bod… *drum roll, please*
Confidence.
What?! That simple?! Something that comes from within, and not a diet/meal delivery service/workout/magic pill?! Yep, really. Your perfect summer body comes from one place and one place only: right there inside your beautiful, strong, honorable mind.
But I am also willing to take it one step further than that. I'm not just telling you that if you change your mindset you will see a different person standing in front of you than the one you see now. I'm telling you that if you change your mindset, there will be a different person standing in front of you. When you hold your body with poise, confidence, love and acceptance, you radiate beauty from the inside out.
When you slump over, tug at your clothes, avoid eye contact, or avoid situations because of your own body image you emit an energy that is not quite so lovely to be around. We've all been there, and there is absolutely nothing wrong with it, because it takes being at that point in order to find the strength within us and the tools to knock the self-deprecation and start embracing our bods for exactly what they are… OURS! Our very own. Our bodies are our vessels for the lives that we live, and they are so kind to us even when we treat them pretty terribly and tell them that they suck.
I also know that there are a lot of you reading who want to find that inner confidence but don't know exactly where to look. The truth is, it's so much more simple to find and harness than we think it is. Once we start viewing our bodies as something we love and are grateful for, it's so much easier to treat ourselves with kindness and forgiveness, and to start viewing our bods as AWESOME and gorgeous rather than imperfect.
Take me for example: I am a complete perfectionist. When I was in the midst of my eating disorder, I found that my body always seemed completely flawed in my eyes, because I was holding myself to a ridiculously high standard that didn't even make sense. Because of that, I was being unkind to myself every single day. Instead of making good choices for my body, I continuously made bad ones (like not eating enough) because at the end of the day what mattered to me was how I looked over how I felt. I never felt good! I felt starving and deprived and exhausted.
Then, recently (very recently), I discovered something that has kinda sorta been my key to happiness and confidence.
I stopped caring about anything else other than how I FEEL. I learned to ask myself: How does my body feel, in this present moment, in every present moment, and how can I continue to nourish it and help it feel great so I can radiate health and happiness from the inside out?
I like to do yoga everyday. And if not yoga, then I like to exercise in some capacity every day. I can't do that properly if I don't fuel my body with foods that energize me. I also can't do it properly if I eat things that don't make me feel good.
For that reason, I choose to nourish myself with foods that make me FEEL good and make me perform at my best. And when I am able to do that, I feel strong and in control. When I feel that way… It makes it pretty hard to get down on myself and to not be confident about my body.
When I feel good about the choices I'm making for my body, I love the person I see in the mirror! I am proud to show my body in a bikini – because I am proud of the way that I take care of my body, and I am so grateful for all that this body does for me. My body has forgiven me for the poor choices I've made in the past… And to have a healthy relationship and love my body in return is the only natural choice.
Treat your body like it's your BFF. Your love. Would you tell your best friend that she is ugly and looks like crap, or isn't good enough for any reason? Hellll no! So you certainly shouldn't say those things to yourself.
To embrace my body this summer season (and every season!) I've teamed up with L*Space swimwear and La Vie Boheme Yoga to do a few things I love in the place I love most: yoga, on the beach, accepting my body and loving it for everything that it is and everything that it will be. Me.
Who's with me? Let's love ourselves this summer season and always. If you relate to anything I'm saying in this bloggy post, I think you should pre-order my book Breaking Vegan… It's going to be a whole lot of stuff like THIS! November. Can't come soon enough!
And if you like my swimsuits in this post, check out L*Space and their fab summer collection. For the killer printed yoga mats, check out La Vie Boheme Yoga. They both rock.