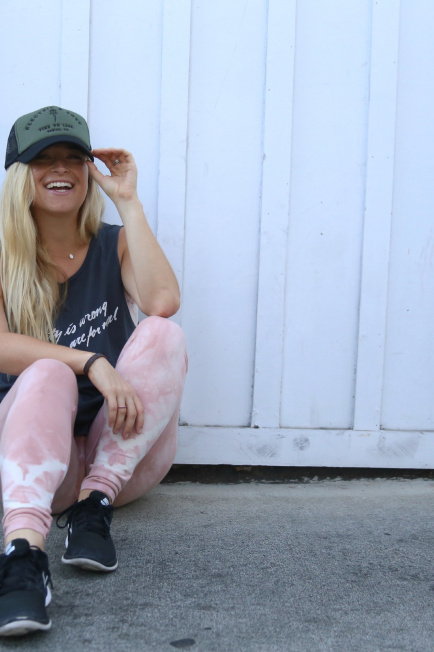 Hey lovely people. Today I wanna tell ya something.
I started blogging for one very clear & distinct reason: because I like telling stories. The day my book got published a dear friend of mine wrote me one of the sweetest notes I've ever received, and in it he told me: "You are many things, but perhaps most of all you are a storyteller."
He went on to highlight a damn good line from Catcher in the Rye that almost stole the show, but really it was the line about storytelling that truly struck me. The fact that someone close to me sees that in me and was reminding me, on such an important day in my writing life, that storytelling is really my bread and butter, meant the world to me.
Over the last month or so I've thought about that line a lot, and in a way it has subconsciously reinvigorated me to use this blog for exactly that purpose — to tell you guys stories. Stories that I hope help you put a mirror to your own life in some cases, and if not that then at least stories that entertain you enough to stay here. 🙂
As a fulltime blogger, sometimes I feel like the storytelling aspect of my work ends up getting lost more than I'd like it to. I try to make sure my photos tell stories if the writing cannot, and vice versa, but to be honest, when you blog every day about all different kinds of things sometimes the depth and meaning behind a subject ends up falling short.
Sometimes.
And maybe you guys don't even see it or can't tell if I am less passionate about some posts than others. If so, I'm doing my job correctly. But for the sake of feeling the most fulfilled and creatively stimulated, I want to pour my heart and soul into EVERY post. I want every post to ring true to why I started this blog and my brand as a whole… To tell you a story. To pull back the curtain of my life and say, "HEY, what up?" to anyone who cares to peek in.
I adore the art of storytelling. Sometimes I feel so intensely pulled back in the direction of writing novels, creating stories and characters and full on imaginative worlds in my head, that I find it hard to focus on anything else. But this is the immediate, and there's just as much storytelling to be told in real life, too.
So, let me tell you a story about today. Today was awesome.
Yesterday my photographer Danika published a story on her blog that brought me to tears, mainly just because she's awesome and I am emotional. The title of the post is "Invisible," and it's about her struggle to identify as a photographer. I'll let you read it, because there is a lot more to it than that, but she basically comes to the beautiful conclusion in the post that she is a photojournalist.
I couldn't agree more with that description. What Danika captures behind the lens goes beyond photography — she tells a story through her photos. She works her magic and captures real life moments, real snippets of life that in every way, shape and form are simply a form of art.
Danika came over today to take photos, and after we'd taken some recipe pics for a few different partnerships I felt the need for us to go on a little adventure. What I should mention here is that while I am a super spontaneous person in some parts of my life, I never take breaks in the middle of a work day. Basically never, ever, ever. I usually feel that there is far too much to get done and it can way be too hard for me to relax or enjoy being out.
But some days, an adventure break is necessary. Today was one of those days.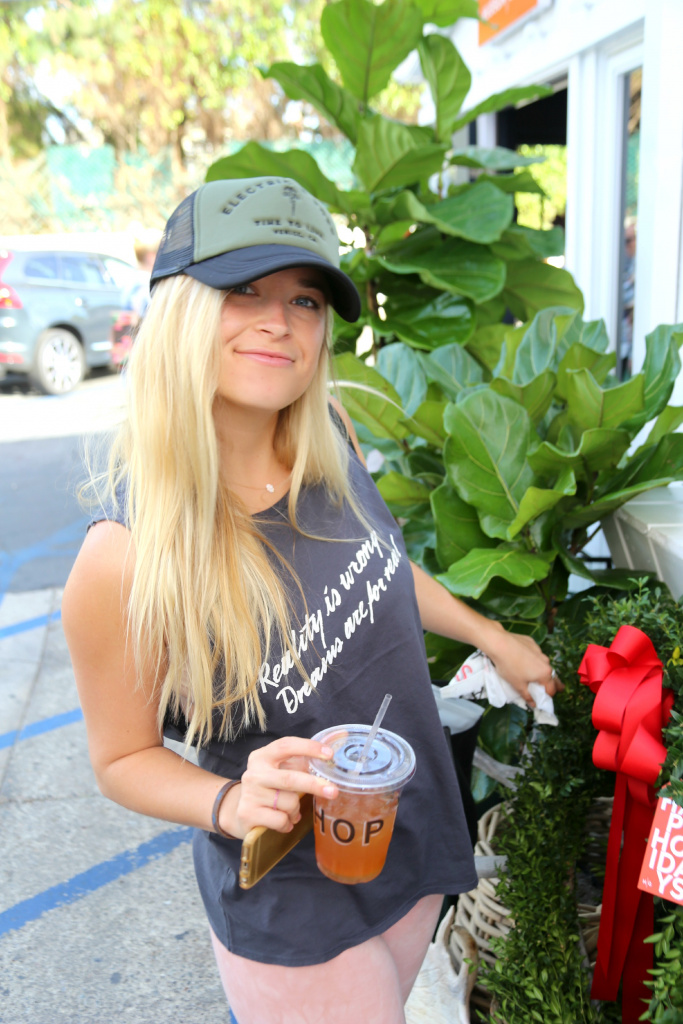 I threw on my new Electric & Rose yoga clothes on our way out, and I am obsessed. The sweet people behind the company sent me a bunch of their great stuff recently, and I cannot tell you what a pleasure it is to talk with a company that is super respectful of my time and energy. Because that type of respect has been a rarity in the blogging world lately (it's sad but very much the truth — I had a long, long convo with two other bloggers about this last night but I'll save that for another time!) — I am thrilled to honor them in this post.
It's not sponsored, it's simply a, "Hey, I love this & I'm sharing it with you" post — something I will probably start to do more often in appreciation of small companies who are respectful, wonderful, talented & awesome to work with. It is so, so appreciated by little old me who is pretty much sick of being twisted around by some partnerships that treat me like I am not even a human on the other side of the screen. (These are not brands I've ended up working with on the blog, so don't worry. Just a little rant where a rant was due.)
So, time for a STORY, if you will. 🙂
So, sit back, relax & enjoy our story via photos of the fab day we had today… Brentwood Country Mart Style! Xo
A Day in the Life… Adventures + Storytelling + A Much Needed Midday Break
Just chillin' out in Electric & Rose + my fav Nikes
And for the sake of story telling, I should tell you: I. Love. Hats. A lot. I would wear them all the time if I could, but it can be pretty hard to find the right style that's actually comfy.
Shirt says: "Reality is Wrong, Dreams are Real"
YES.
It doesn't get much more day in the life than that. Arnold Palmers, gluten-free chocolate chip cookies as big as my face, and posing that sh*t for a good Snapchat photo.
Gluten-free Chocolate Chip Cookie with Sea Salt… Awww yeahhhhh
Feeling. That. Tank.
And then we met a really, really sweet TBB reader, who gifted me a bag of the DELICIOUS vegan, gluten-free cookies that she makes right then and there in the parking lot! It's interactions like these that make me feel so very lucky, and like the world is so very small. Hi, Sasha!! Check out her stuff on her Bakeology website. 🙂
Danika makes me laugh and smile all day erryday. Go say hi to her over at Iselin + Hale. She has worked for me for almost a year now, and it's been a freaking dream to watch this girl flourish. She is so talented. Having relationships with people like her is what I live for.
So, there you have it, babes. A day in the life. Nothing fancy shmancy, nothing sponsored, nothing branded, no stress. NO stress. That was the best part about it. 🙂
Plus, that gluten-free chocolate chip cookie was so damn good.
Also, I will never take my Electric & Rose clothes off, like ever.
Lastly, thanks for reading this far, if you have. You guys make my world go round. Say hello in the comments below and tell me a story about your day!! I have been making an effort to respond to each & every comment I receive lately, so let's have fun with it and get to talkin!!!
Love y'all. TBB out.