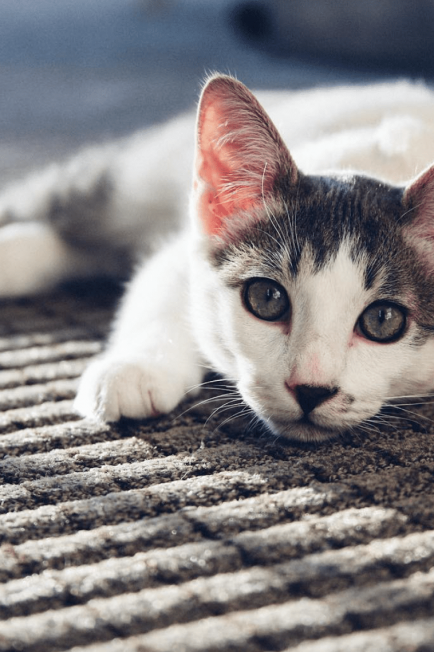 Organizing My Life & All That Jazz
Wondering where I've been all week? Other than Instagram, of course. I can always keep up with my Insta game even when my brain is a bit too overloaded to keep up with everything else. Some of my friends tell me they feel like I have an "Instagram blog" on top of my regular, website blog. I kind of love that because it makes it easy for people to stay up on my life and my projects even if they don't have time to read the full bloggy every time I post.
Although, I will say, my personal favorite platform is the BLOG, of course. It's where I get to pour my heart out and share all of my thoughts. Instagram captions don't necessarily give me room for that. Snapchat videos on the other hand… those are fun in their own way because I get to say what's on my mind in the moment and connect with you guys individually. I love it. I'm jojoyounger on Snapchat, in case ya wanna go add me…
I could go on and on about so many things, especially because this is my first post of the week, but you're probs wondering at this point why I said my brain has been overloaded this week.
What I've Been Up To All Week:
ORGANIZING MY LIFE. Seriously. In every way, shape and form.
I've tried to sit down and write, and every time I do, what comes flowing out are lists and lists of goals and intentions, plans for 2016, organization strategies, schedule planning, email responses that I've put on the back burner for weeks, emails to people *un-committing* myself to things I agreed to that no longer serve my purpose (huge for me), meal plans for the coming weeks, notes for some new projects on the horizon, oh and ordering everything and then some on Amazon that I've been needing to order for MONTHS (think boring things like a dust buster, new running shoes, my fav shampoo, cat food, vitamins, oven mits and a spatula….).
A.K.A. I have been going to town, getting shit done and loving it. I am reading this amazing book right now (shout out to my BFF Jill for recommending it and lending it at the most very perfect time) called Essentialism, about the disciplined pursuit of LESS. It's all about weeding out the excess in your life so you can focus on what really matters. I've just started to dive into it, but one line near the beginning that really struck me is that SUCCESS and the pursuit of success can directly get in the way of your goals and intuitions. I will break it down into more detail in an upcoming post, but I read that and bam… I realized what my problem has been for the last several months (maybe even a year, if I'm being honest).
I have been lucky enough to find great success with this blog, and to be able to pursue lifelong dreams like writing and publishing a BOOK, running a clothing line, managing my brand and business, & on top of those things also hosting events, doing all sorts of news interviews, going on awesome trips for work, representing brands that I love, representing my fav fitness studios, speaking on panels with people who are dear to my heart, etc.
And with that success and the whirlwind of excitement that comes along with it — I have wanted to say "YES!!!" to everything. Because it's all awesome. Very rarely am I presented with an opportunity that I downright wanna say no to. So I have said yes… A LOT… and the excess has gotten in the way of my ultimate intention. My real intention here is to maintain my blog and bring fresh, new, exciting, passionate content (both imagery and writing) to you guys as often as I can — without forcing it, without procrastinating and whipping something up at the last minute, without feeling so rushed to write in between meetings and events and phone calls and interviews and obligations that it's no longer fun.
That is intention #1: to bring fresh content to the bloggy all the time and have fun with it. I chose this job for a reason, because I freaking love it. So it's time to settle down, get a little serious and be an adult about it. This is my job, and I don't have to feel guilty for telling people that I have too much work to do to be able to say "YES" to everything.
Intention #2: Plain and simple, intention #2 is to take care my health and to put myself first. That means prioritizing my own workouts, my own meal prep and cooking, my own sleep and hydration and staying on top of my projects so that they're still super fun to me (back to #1). It means taking control of the hormone problems I've had since my diet transition and getting them back in control once and for all– not next week, next month, next year… Now. Oh, and that means doing all of those things EVERY SINGLE DAY. Not just when it's most convenient. (BTW, on the note of hormones, I'm also reading The Hormone Reset Diet right now and learning so much about my body and the issues I've developed.)
Intention #3: Making room for the people who really mater and being okay with making less room for the people that I don't 100% click with or who don't lift me up and serve the purpose of ultimate happiness and contentment.
Those last two intentions are super near and dear to my heart, because it can be easy to forget to prioritize yourself above all else. I don't ever want to get lost in the shuffle because I'm doing so much that I am not happy at the end of the day. I was getting into this rut last year of doing so much that I pretty much always had a perpetual migraine, was running off of caffeine, and ate out for every single meal. I felt like I was still living a manageable, healthy, albeit busy life, but now I know I took on too much.
Beyond the intentions, how I'm going to make them work:
This is the real meat of what I've been up to all week long. I haven't just been sitting around brainstorming my intentions for the year. I've been doing the work of figuring out HOW I can make those things happen, and beyond that– I've been making them happen. A couple of things I've been doing:
Calling and/or sending out emails to let people know that I can no longer commit to a few things I thought I was going to be able to do this year. This is SO HARD, especially for a people-pleaser, perfectionist, wanna-do-it-ALL-and-do-it-all-now person like me, but it's so worth it. Letting some of those obligations go was the hugest relief on my heart and soul I can hardly even express it to you.
Pausing before answering a request with a "yes" or "no" answer. My usual gut feeling is to say yes, even if it sounds difficult to squeeze it in, but "YES, I can make it work" always sounds like a good idea to me at first. I am now giving things a good, hard pause and considering the pros and cons before committing. If it doesn't directly serve my overall purpose and intentions, then it's probably going to be a no, or a "let's figure it out next month" kind of thing.
Putting my workouts and meal prep before my excuses. It's easy to come up with excuses as to why there isn't enough time to do both of those things, but there always is. I have been back into my Orange Theory routine, running almost every day (marathon is SO SOON, ahhh!), back in my YOGA ROUTINE (thank god), and meal prepping away. I have cooked every meal at home this week, which is pretty much the first time I've done that in probably a year and a half. It feels so damn good.
Slowing down at the end of the day and beginning to do something relaxing instead of continuing to grind away. Instead of reading and responding to emails late into the night, I have been reading books, watching Netflix (imagine that), cuddling with Hudson, going on walks with friends, journaling… It's so much nicer and then in the morning I come back to my work refreshed and feeling rested and inspired.
Being easier on myself. It is my definite first instinct to beat myself up for not being above & beyond on top of things. I have been frustrated with myself this week for not getting a blog post up and for putting off some photographing I have to do for a few brands. But the juices just weren't flowin', and because of the flexibility I have with my job it's OKAY that that happens sometimes. I have been organizing and getting my priorities on track, which feels way more important at the moment.
Taking control of my own health beyond working out and food by getting on a new supplement regimen (still taking Pure Encapsulations!), new digestive enzymes and a new skincare routine. I am waiting to see how the skincare routine works for me before I share it with you guys… But it's looking really optimistic so far. Also trying a new facialist next week, and prioritizing getting a lymphatic drainage massage every week leading up to the marathon. Also SLEEPING more/better, and going to bed earlier — which also means waking up earlier.
Making time for those who matter most. Time with the most awesome and close people in your life is precious, and I don't want to waste it by freaking out about work or being distracted. Midday breaks are becoming a little more normal and comfortable for me, but only if they serve one of my original intentions.
Planning out my main goals for the year and making plans to make them happen. On the horizon… More YouTube vids, more recipe posts, more TBV Babes of the Week… and a whooooole lot more. 🙂
So yes, all in all, I am doing a LOT of personal work right now. I am switching up my routine, making a lot of changes, and feeling really good about it. Eating at home more means making less dinner/lunch plans with people, which means making time throughout the day to see them at other points. And THAT means being on top of my work by being focused, waking up earlier, and feeling energized from workouts. I feel better than I have in a long time and I am really hopeful that this will be my new normal.
And the reason I'm sharing in such detail is because I have an inkling that a lot of you can relate — either to having taken on too much, to feel drawn away from your purpose, to feel overloaded, to feel like you don't have enough time for what REALLY MATTERS… or maybe you need to sit down and figure out what the heck really DOES matter to you! Do it. It's so worth it. And tell me how it goes.
Thoughts? Has anyone else been doing personal work like this in the new year? I know I've always said I'm not a resolution person but dayum I've been using this new year, fresh slate to my advantage and getting shit DONE.