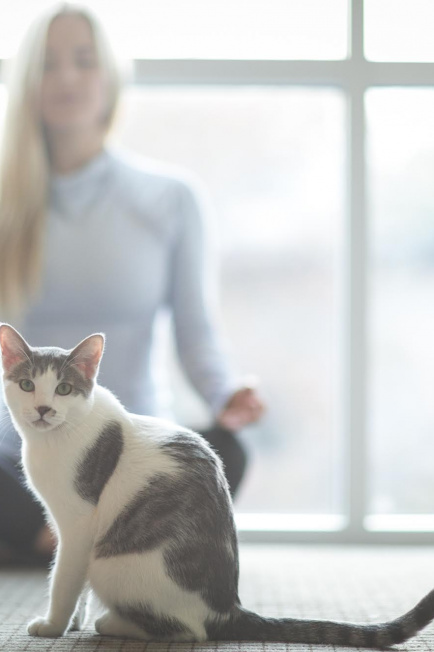 Hudson's FAVE CAT FOOD // Canidae!
GUYS!
It doesn't take a rocket scientist TBB follower to know that I have a cat, named Hudson, and that he is pretty much my whole entire world.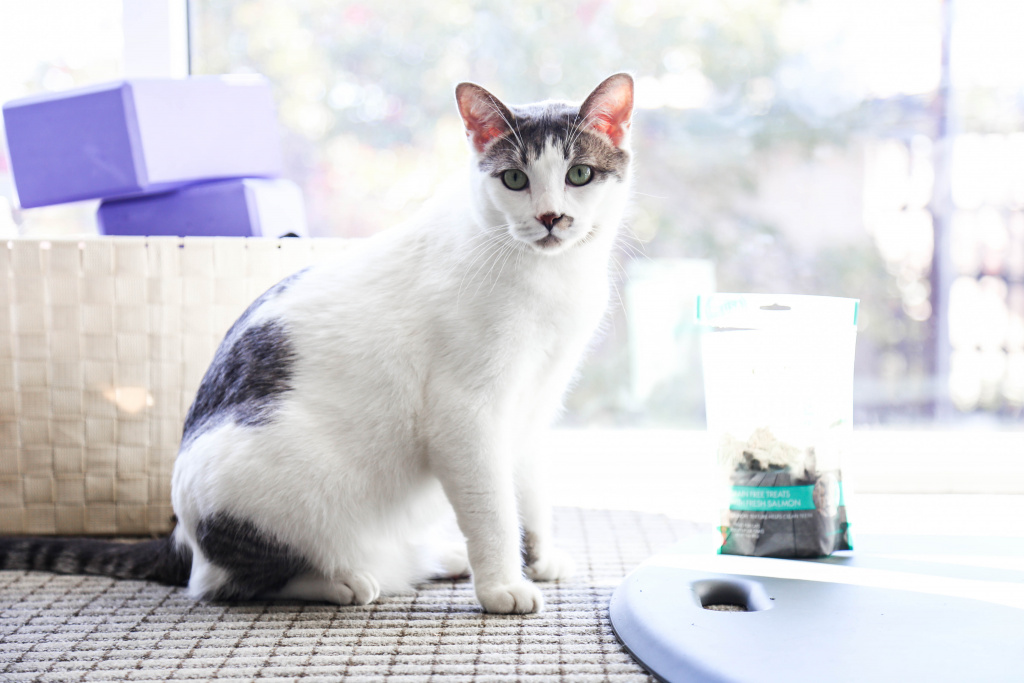 Hudson Riley and I have a superhuman connection… it's really crazy, actually. He is my first ever animal (as you know, if you listened to my podcast episode with my mama last week!), and it's just us two living together, so right after I brought him home he became a total son to me.
I treat him like a son — he brought out a maternal instinct inside of me that I had no idea was so THERE! I don't even want to think about what kind of mom I'm going to be if I'm this madly in love with and attached to Hudson, because I'd like to think I am not going to be a PSYCHO MOM who won't give her kids any space, LOL.
Anyway, Hudson is my main man. He struts onto my bed like its a catwalk every night and nestles himself right into the crook of my arm (you've probably seen the incessant vids on Snapchat & Insta story if you follow me there!), and when I am upset about something he makes his way onto my lap so we are eye to eye and licks my nose until he can tell I feel better.
And ask anyone who has ever been around him (read: everyone even remotely close to me in my life, and about 938298239 photographers + videographers over the last couple of yrs) — he ACTS like a human. He KNOWS he is a human. He sits in a circle with a bunch of humans and follows the entire conversation with his eyes. It's unreal, really.
So, What Do I FEED Hudson?
So after hearing all this about the Huddy baby, it's surely no surprise to you that I only want to feed him the HIGHEST quality, most natural & nutrient-dense food out there. (Kinda like my human food philosophy… no surprises there.)
When I first brought him home I was one thousand percent clueless about pet food. I only knew about what I'd seen on TV my whole life… IAMS, Meow Mix, you know. That sh*t. So I started asking around, and learned that all of that is basically fast food for animals… cheap, low in nutrients, and ultimately not the best for their health and longevity at all.
After doing my research (and chatting extensively with Huddy's animal communicator MIRANDA — not joking, she will be a guest on my podcast next week!!! CAN'T WAIT.) I now buy a few tried & trusted brands that Hudson absolutely loves.
One of those brands is Canidae, who I LOVE for many reasons. For one, they are committed to quality ingredients, they understand what cats actually enjoy eating, and their food is all nutrient-dense, fresh, grain-free and have limited ingredients… so they're not full of a bunch of crap like human food AND pet food can often be loaded with.
They even have an Ethos Pet Nutrition facility in Brownwood, Texas that is committed to researching and developing the healthiest pet food formulas out there. And for my non-cat peeps, they have incredible dog food too!
And here's the most awesome part (and the cornerstone of all of this), Hudson LOVES their food. He literally knocks his grain-free salmon treats down from the counter where I keep them and bites the bag until he can sneak them into his mouth when I'm not looking!
He is a little devil, haha.
And he gobbles up the grain-free, limited-ingredient dry food! I give him 1/4 cup in the morning and 1/4 cup at night, and I also give him one can of wet food in the morning… even though right now he seems to much prefer his dry food.
Apparently cats like dry food the best because the crunch reminds them of hunting real prey out in the real world? Animal instincts, man. Blows my mind!
Anyway, from one cat mama to another (or maybe you're just reading this because you love me or because you think Huddy is handsome AF… which he is) — try Canidae!
Also, use this rad COUPON CODE ( !!!! ) to get $8 in coupons toward your pet food. 🙂 SO SWEET !
They are freaking awesome and I love what they are all about! They are a small, family-owned business that started in Norco, CA and they are completely dedicated to healthy, pure, fresh food for our lil' fur babes.
Who else out there has kitties + dogs that you love the way I love Huddy?! Aren't they the best? And you know I have a special golden retriever in my life too… HOLDEN! Holden likes Canidae too, but he's not nearly as picky as Hud. 😉