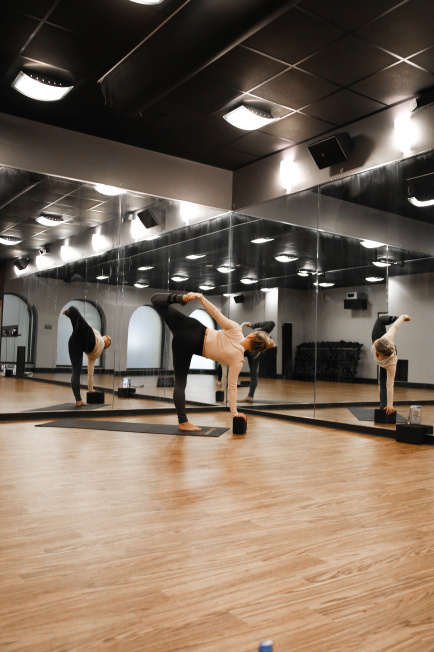 HI GUYS!
I know, I know. I'm blogging a little less often right now. I am so enthralled with podcasting & working on my upcoming ebook (and my upcoming actual book) & planning EVENTS (who is coming to my NYC workshop?! What about the GOOD Fest in Philly?! Also stay tuned for very special event while I am in NYC with my bloggy BFF Rachel Mansfield — EEK).
Upcoming guests on TBB podcast are gonna rock your world. The "That's So Retrograde" girls' episode went live yesterday, and I am pretty much obsessed with it + them. Coming up in the next few weeks… some of my favorite human babes: Jessica Murnane, Mary Beth LaRue, Lee from America, & Danika Brysha to name a FEW.
BUT THE TRUTH IS… I am also still in love with blogging and always will be. Just trying to figure out what my new posting schedule will be like now that I am juggling all of these fun projects, or if I will stick to, um, NOT HAVING A SCHEDULE because when do I ever have a legit, serious, rigid, blogging schedule? #never… because whoops that's just how I am.
Let's hop into this 10 Things post… something I want to start doing regularly (maybe weekly?) on the bloggy because we all know I love a good listicle, and lists are easy + quick for me to get to so I can keep providing content for my favorite humans on earth… you guys.
10 Things //
1. THE BOOK! I mentioned this above, but to be real clear… I am working on my next book. Have you read my first book? It was all abut my eating disorder recovery journey, and considering the fact that people ask me about that all the time I thought I'd throw it out there that I wrote a book about it. It came out a year and a half ago which is like, SO 25 minutes ago in blog years (#lol), but books are timeless and I would love for you to read it if you haven't and you're interested in that kinda stuff.
Book 2 is memoir-style also, but on a totally different topic and SUCH an important one and SUCH a more fun one (in my opinion because I won't be digging into the painful depths of the hardest & most depressing time in my life while I am writing it, hehe). Stay tuned for more details because I am super over the moon to share more with you when I can.
2. THE EBOOK! Yep, that's right. I've been dropping hints but here is the straight up realness: I am working on a YOGA EBOOK that will break down alllll the basic + awesome poses that I think everyone should incorporate into their lives, have some background info on yogic philosophy, and will have a bunch of my favorite flow sequences in it. Basically, if you get this ebook I will become your virtual yoga instructor and WHAT COULD BE COOLER THAN THAT? If I could have that honor & privilege I'd die and go to heaven, so… let's make it happen. I am shooting for the ebook with my fabulous photog + BABE FRIEND Ashley, on MONDAY, so yes this ebook will be out as soon as humanly possible. Definitely by the end of MARCH!
3. THE EVENTS! If you live in New York, come to my SOUL ON FIRE yoga workshop! I think there are about 10 spots left as of today (March 9th), so… get your tix if you wanna come because they'll be gone in the next few days if not sooner! I want to squeeze you, meet you, flow with you, blast my Spotify jams with you, take Snapchat selfies with you, be YOUR YOGA TEACHER! Also stay tuned for an extra exciting event I will be hosting the next night with my babe Rachel Mansfield. (She will also be in attendance at my yoga worship in case you're afraid she won't be, hehe. SHE IS THE SHIT. She is on two episodes on my podcast… listen if you haven't & let us know your thoughts!).
4. CITIZEN COPE! So I've been listening to Citizen Cope for like, forever. But I didn't listen to them for a long while because TBH I sort of forgot about them. I recently rediscovered how maze they are and have been BLASTING "Sideways" & "Penitentiary" like it ain't nobody's business. I love those songs so much it hurts.
5. WORKOUTS! So, if you guys have been following me closely for a while then you know I was a HIIT, cardio bunny for a long time. I ran a marathon last year and ran like 2934829 half marathons (okay like 4 but still). And then you know that I did a yoga teacher training & stuck to doing yoga pretty much solely for about 7 months because it was all I could focus on and all my body really wanted to fux with. NOW I am just starting to get back into personal training and playing around with some weights and running again… just like once or twice a week. I have to say, the variety feels good and it's making me feel really awesome and strong.
I don't know about diving FULL FORCE into the high-intensity life again any time soon, but I will say… for the most part this shit is feeling super awesome and you can follow along on my INSTA STORY because I have a bunch of workouts lined up in the next few weeks to keep myself on track! (Never thought I'd have to do that because I have always been such a workout junkie, but getting back into the more rigorous stuff is no joke!)
6. INSTAGRAM LIVE. Have ya tried it? Have ya watched any of mine? It's honestly so fun. Yes, a lot of creepy men join my yoga Insta lives but besides that they've been such a cool thing to do and such an awesome way to connect with you guys. I am really enjoying finding all of these live, in the moment, raw ways to DOCUMENT real life instead of focusing on curated content all the time. Something I think all bloggers should consider, because we really all do have the creative ability to create our own mini-movies every day… and how COOL is THAT? <3
6. A LEGIT QUESTION ABOUT EXTROVERTED INTROVERTS. Ever since I started being really open about the fact that I am VERY much an extroverted introvert, it seems that practically everyone I talk to can relate to that. There are some legitimately introverted introverts, and some major extroverts no doubt about it, but MOSTLY it seems like everyone I talk to these days (including EVERY SINGLE ONE of my podcast guests!!! Other than maybe Emily Nolan & Brandin Cohen, they are extroverted to the MAXIMUM, lol).
I have a serious question for you guys — do you resonate with being an extroverted introvert? I.e., do you love being social and being around people, but you RECHARGE when you're alone and absolutely need that me-time in order to be happy, rested, creative, full? So, so curious as now it seems that so many of us need that, and if so… our culture NEEDS to get on promoting and supporting self-care and self-love SO MUCH MORE.
7. SELF DATES! I mean, speaking of the above… self dates UP IN HERE! I took myself on a glorious breakfast date to Farmshop in Brentwood this morning and seriously, WHEN was the last time I did that? Like, years ago? I cancelled a big trendy WeHo lunch with a big trendy publication because I knew I needed time to myself to stay sane & get in the headspace of writing my book and preparing for my YogaWorks audition this weekend. Basically… being at the "coolest" place, even when you have a little FOMO for not going, is not always the place where you NEED to be. In fact, saying "no" means saying "yes" to far more important and special things sometimes in the long run.
8. SELFLESS HUMANS. I feel like I have been lucky enough to be surrounded by a lot of very selfless, loving, supportive humans lately — even more so than usual. It fills me up with such an overwhelming amount of happiness and love I hardly know what to do with myself. People are telling me that I've been extra glowy lately, and I really do feel that that is 150% why. Because I love this feeling, and I love loving other people and giving that selflessness right back (or at least trying to every day).
My podcast has also introduced me to a whole new side of working with people — drawing out conversations with people and listening so intently, no phones or texting, learning about these people who inspire me so deeply, and THAT has been insanely special as well. I am really loving it and feeling so grateful for it.
9. BEING NICE TO PEOPLE! Okay, underrated AF. I read this post today by Lauryn of The Skinny Confidential. By now we all know that I love Lauryn. I know she is the true REAL DEAL among many other badass female entrepreneurs that I know… and unfortunately a lot of people are NOT the real deal. So when someone *is*, I take that shit seriously. I have her back as a blogger, business owner and down to earth human, & I know she has mine. She wrote this post today all about the importance of BEING FREAKING NICE to people because a huge online publication bashed the shit out of her while not knowing she was still on the phone with them.
I have definitely been bullied and continue to be, I just try not to listen. People say horrible things about you when you put your life online for the world to see. Hell, people judge the living daylights out of me for a trillion things. For talking openly about the benefits of ketosis which is a controversial topic, for being a former vegan, for gaining weight (god forbid) after recovering from an EATING DISORDER, for teaching yoga as a brand new teacher in a highly competitive space in Los Angeles… people will always find something to say if they want to.
Heck, there are even "women empowerment" "yogis" who literally write "I empower women for a living" in their Instagram bios who won't even look at me when I walk into a room, talk mad shit behind my back, and tell other people not to work with me for x, y & z reasons. Why? I could never even begin to guess, but their own insecurities most certainly. If anything, I am TOO nice to people… including the very women I am bringing up right now. I know I have never sent anything but good energy their way… so as Lauryn says, I try to remind myself that what other people think of me is NONE of my biz.
Anyway, show Lauryn some extra love today if you haven't already because she's a badass and she deserves it and ANY publication would be lucky AF to work with her in ANY capacity.
10. CRYSTALS! I picked up some amazing crystals at The Den Meditation at an event this Monday, and they were everything I needed and more. I chose one for voice, and one for "fertility" (I am not trying to get pregnant, trust me, but I am "birthing" several projects right now which also counts). I am madly in love with them and their healing powers. I will write a full post on them soon!
Boom!! 10 Things. What do you guys think of this new series? I think it's fun! What are you lovin' right now?? X