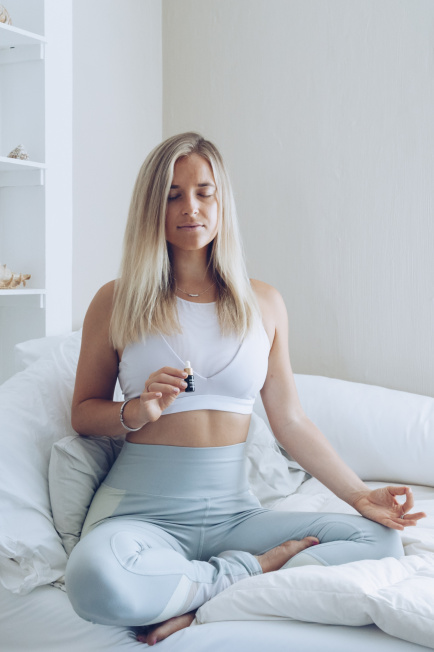 HOW IS IT AUGUST?!?!?
I mean, woah.
When they say "time flies by when you're having fun…" they really mean that shit.
This summer has been a whirlwind in so many ways, from this massive spiritual journey I have been on (listen to my latest SOLO podcast episode on spirituality or this episode with the world's greatest + most legit medium if you're interested & not sure what i am talking about!) to tons of travel, to figuring out more and more every day what I currently want to focus on and pour my energy into.
I remember looking at my calendar before the summer started thinking, "WOW, I am really not going to be in town until August," which is obviously my exaggerated mind speaking because I was in town here and there… but on a weekend I truly haven't been around since MAY.
And now it's August 1st and… it's time for homegirl to hibernate. Big time. You'll be seeing quite a few more blog posts and a whole lot of solo podcast episodes coming out because I am inspired and ready to share, and I am actually home to do it. 🙂
Which brings me to, LOVING LATELY! My fave series. Let's dive into it:
Loving Lately // 8.1.17
↠ ↠ HIBERNATING! I mentioned this above, but the hibernation is so real right now. After nonstop travel for about 3 months, and really for the better part of the whole year (and my last few years! ah!), my heart and soul is craving being HOME. With Hudson. In my bed. Sipping ginger tea, writing, watching Netflix, recording solo podcasts, and cranking the LED light therapy.
I was gone so much this summer that every time I came home, my heart sank a little bit because my space DID NOT FEEL like my home. It was a mess. I had clothes overflowing in my closet to the point where I would call my mom at least weekly to say "I HAVE NOTHING TO WEAR BECAUSE I CAN'T EVEN SEE THE SHIT IN MY CLOSET BECAUSE IT'S SO MESSY AND DISGUSTING."
Yeah, I was that neurotic. And felt like I did not have the time or the energy to rearrange, purge, decorate, and simplify the way that I needed and wanted to.
Yeah, this sums it up reeeeeal well. Thank you, Atticus.
Long story short (because I plan to do a whole bloggy post about this, this week I hope) I cleansed my space, purged a ton of ish, moved my bedroom furniture around, and spent a WHOLE FREAKIN SATURDAY rearranging and redecorating and cleaning. Now my home feels like my home. And all I can do is… want to stay here, cuddled in bed, soaking it all in.
One last word on this subject for now: I woke up today thinking, "August is my month of hibernation. It needs to be. My soul needs this so bad." And, like clockwork, I got a message from one of my dearest readers + listeners Carrie (@vitaltreasures on Instagram) telling me that… she picked up on the fact that my heart and soul are craving hibernation! I was like WHAAAT?! Are you in my brain?
That is the beauty of what happens when we share authentically with the community around us. Whether it be a blog, or just the people in your life, SHARE! Be open! Don't be afraid to look "weak" or tired or rundown or negative… your people will support you. There is nothing negative about sharing from the heart.
BOOM! HIBERNATION!
↠ ↠ Speaking of Hibernating… My Squeaky Boy! Huddy! If you know me or follow my social media or anything at all really, then you know I have an undying love for my squeaky mouse lion man, Hudson Riley. I have all of the nicknames for him in the world – mainly Squeaky (because his meows are totally squeaks), Budderson, Hudson Budson, Squeaktown, Budson Bear, Hudster Budster, mama's baby, Squeak-Mouse, and so many others. He is my WORLD, he shatters my heart every single day with his love for me and his curious, brilliant, playful, all-boy all-the-time little mind.
When I am traveling a lot, I do miss out on heart-to-heart time with the Hudster. This is something I have had to reconcile with myself, because it does kill me deep down inside but I also know as a multifaceted human I have to live my life, travel, do all the things I want to do, and that will only add to the person I can be when I am with him. He has a lot of people who love him and I never leave him alone (ever!), BUT I have noticed that when I am here for a significant portion of time… our bond pretty much quadruples in closeness. It's otherworldly.
Being home for the last week and a half, and spending pretty much the whole weekend at home with my Squeak, reminds me of back when he was a teeny tiny baby and I NEVER left him because he was a baby and he needed me! Our bond was, and still is, basically bulletproof. It's one of the deepest things I have ever felt. I love deepening that with him while I am home in this "hibernation mode," and I hope that knowing how important that is to me (and to him), will inspire me to keep my schedule CLEAR for a while instead of packing it full like I usually do.
The Budderson Boy Soaking in the Sun on Our Bed (In It's NEW Spot in Our Room!)
↠ ↠ Alternative Healing Modalities. You guys know this, but I have been into all sorts of alternative healing for as long as I can remember. Lately, my love for these modalities and approaches is only growing, growing, and growing.
A few of my current faves are: acupuncture, reiki, EFT (emotional freedom technique – you can hear more about this in my recent podcast episode with Kelsey Patel), LED light therapy (more on this to come soon!), bodywork (Lauren Roxburgh is a GODDESS!), Ayurveda, crystals + saging, transcendental meditation, energy alchemy, consciousness exploration (Abraham Hicks' teachings), kundalini, functional medicine, intuitive eating, loving-kindness meditation, and SO MUCH MORE.
Meditating at the beginning of my 7 OM Alchemy guided spiritual journey with the amazing alchemist Nicola Berman. This has been so life changing! More to come, PLEIDIAN things. 😉
Sometimes doing these Loving Lately posts shows me what I need to write full blog posts about… there is too much here on the topic of healing modalities for just this little section! Hopefully these mentions give you a TASTE of what I have been into, and definitely know there is way more info here to come!
↠ ↠ MINDFUL MOVEMENT! All caps for this one, because… this one is huge. As you know, I ran a half marathon in the mountains a little over a week ago. That seems crazy, as ever since then my body has been screaming at me to hibernate. I wonder why, LOL?
I love running, and I am glad to be reincorporating it into my life (remember when I ran the full LA Marathon?!), but I also know and have a deep sense of intuition about the fact that if I am going to use a ton of energy output to run a far distance, then I need to supplement that with major amounts of rest and mindful, intuitive, slow movements.
These last few days in particular I have really been listening to my body, and choosing to move nice and slow. Instead of going to my usual Corepower sweaty vinyasa classes, I've rolled out my mat at home and done some deep stretches and about 50 Sun A's (lol – movement, but slow nonetheless).
I find this so important, and I am so excited to take this Fitness Genes test thingy that Lauren Roxburgh introduced me to to see what my perfect exercise routine is for this bod – I have a feeling exercises like yoga, Pilates, and long walks / hikes will be my go-to. We shall see. 🙂
Rocking my Alo Yoga before a lil' home practice and teaching a vinyasa x kundalini workshop with my High Vibe girls this past weekend!

↠ ↠ ALL OF THE COLLAGEN + BONE BROTH! So… my go-to brand for both of these things (as you well know) is Vital Proteins! I love them because I can take their packets with me on-the-go, I have noticed huge positive changes in my skin, mood and energy when I am constantly adding collagen into my coffee and incorporating their bone broths into my diet… and, they taste good! And, I straight up love their branding and their values!
Their bone broth is on the newer side (they have both chicken and beef – I love both, but my fave is the chicken) and it is full of collagen, good protein, and chock full of minerals that our bods need to thrive. Of course it's all organic, free-range (chicken), grass-fed (beef), low sodium and MSG free.
Why is it beneficial? First of all… supports digestion, aids in immune function, boosts you with nutrient-dense vitamins and minerals, gives ya some yummy protein, and promotes overall health and wellness.
I am also a big fan of their beauty waters for continuing to enhance hair, skin and nails, boost joint health and improve energy! Also the pastel packets are the cutest ever. Overall, I am a huge fan and you can check them out here!
Rocking Alo Yoga again and holding Vital Proteins Collagen Peptides!
↠ ↠ THESE SUPER CUTIE MINI OILS by BIOSSANCE! 
↠ ↠ WATCHING NETFLIX. This might seem like a really silly addition, considering I think most people try to watch LESS TV in order to be productive and be in alignment with their truest selves. But for me, considering the fact that I rarely slow down and even when I do I'm usually still working in some capacity… really, really slowing down includes binge watching a good TV show or getting really sucked into a good movie. It helps my brain truly unwind and helps me stop worrying and feeling anxious about things.
Some good things I've watched in the last few months are… Orange is the New Black newest season (ALWAYS my fave), 13 Reasons Why (very good, very sad but super good. Very glad that my 14 year old niece watched it), To the Bone (super amazing for anyone who has experienced an eating disorder firsthand or secondhand), and so far I think that's it. Any recs?!?! I really need some! I need to keep this relaxation trend going!
↠ ↠ WRITING, AND BURSTING WITH INSPO. This, right here. Doing all of this meditation, the alternative healing, etc. has been making my heart and mind burst with so much inspiration for my upcoming book (yes, it's coming…!) and so much more. Sitting here writing on the blog feels WAY GOOD. WAY HEALING. MUCHO INTO IT. I want to keep it up, which will require me to clear my schedule more often to be home doing just this.
↠ ↠ DAT WHITE, WHITE ON INSTAGRAM! I don't always have a very cohesive Insta feed, because, well… I'm too spontaneous for that. Too spur of the moment. But right now I am into the way my feed is looking and I think it's because I have been home so much that I can fill it with photos of my space… light, bright and airy!! YAS.
We will see how long this bright, white trend lasts. I hope I can keep it up for a while, we shall SEE!
Okay, let me hear it! What are you into lately?! Be sure to get your free Biossance samples and to check out Vital Proteins yumminess! Now let's discuss – what are YOU loving lately?
SaveSaveSaveSaveSaveSaveSaveSaveSaveSaveSaveSave
SaveSave