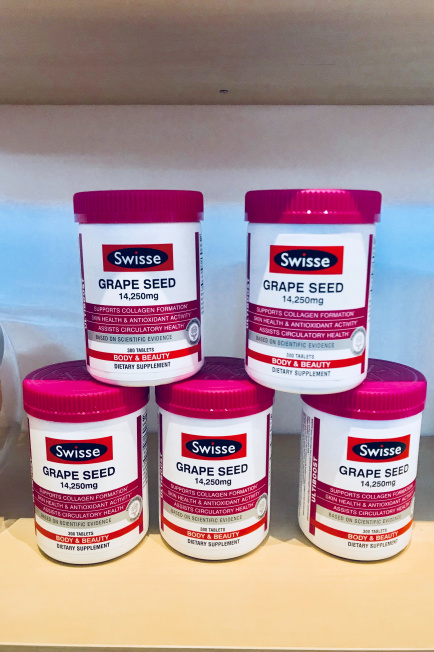 SUPPLEMENTS & HERBS // When & Why To Take Them
Hi my beauties!
I hope everyone is having a fabulous week. Between my water fast earlier this week, beginning my liver cleanse at Surya Spa yesterday (another Ayurvedic healing treatment I can't wait to share with you guys), and gearing up for a relaxing weekend before heading to Ojai with my love for Valentine's Day… I am feeling like my self-care this week is on POINT.
Also, have you caught my podcast episode with Biet Simkin from yesterday? She is a GODDESS in every sense of the word. I can't wait to hear what you think
After going straight from my Panchakarma to a wild week in NYC and then right back to LA for a full day at The Good Fest, this sista needed some major resetting. I wouldn't even call it downtime, because this week has not been much of that, but a RESET is more like it.
I wanted to pop in today to talk about something I have been getting tons of questions about from you guys, particularly since I've started talking more on social media about my herbal supplements and holistic remedies for eczema, sleep, anxiety, digestion, fatigue, nutrient & mineral deficiencies, and more.
First I want to tell you my thoughts on supplementing our diets with vitamins, herbs, and probiotics… then I want to tell you what I take just to lay it all out! Take it or leave it because we are all DIFFERENT, but this is what works for me and I want you to find what works for you!
My Thoughts on Supplements //
As with everything in the wellness world, you must first and foremost listen to your own body. If you feel healthy, vibrant and energized with smooth digestion and great sleep — MAYBE supplements, herbs, and vitamins aren't for you. You're already feeling like a million bucks, and that's amazing.
But if you're anything like me at this stage in my life, you fall into a different category. That category looks a little something like this… debilitating eczema, chronic fatigue, gut health issues, parasites and candida, insomnia, the list goes on.
And by no means does that mean that I am unhealthy person. I feel very healthy actually (maybe healthier than ever in my life despite the current health concerns), and because I have taken so many steps to clean up my life in every sense of the word — my sensitive system is reacting and up-leveling in certain ways, which is bringing my body along for the ride. I truly believe that my spiritual awakening and explorations in the cosmos / kundalini / reiki / etc. have caused my body to be WAY out of whack (for now)… because my bod isn't used to all of this stuff that my mind is experiencing and expanding with!
The health issues are all a gift from the universe because now I am inspired to draw inward, use supplements and herbs, learn about plant medicine, take care of myself on a whole new level, embrace the self-care life even more so, and HEAL. I am really, truly thrilled about this stage in my health journey if you can believe it — debilitating eczema / hives and all.
So when it comes to supplements… I think they are an incredible way to supplement an already healthy diet full of nutrient-dense foods, exercise, happiness, and good sleep. Those would be my key components of a healthy lifestyle right there.
Beyond supplementing an already healthy lifestyle, supplements & herbs can be used to manage deficiencies or areas where we need a little extra boost. For me you know what that is… sleep, digestion, skin, the whole gamut!
But what is also awesome is that they can be used as preventative medicine to keep us from getting sick and to keep our immune systems strong. ESPECIALLY with the toxins we are consistently exposed to in our daily life in these big cities we live in (hello, LA…) liver support is hugely important to supplement in my opinion.
Plus, the all around multivitamin for overall balanced health. Again, ask yourself how YOU feel and what you need supplementation with. No one wants to walk around talking 16 pills with every meal (I've been that girl, many times in my life) but a few simple, key supplements, vitamins and herbs are an amazing part of a healthy lifestyle!