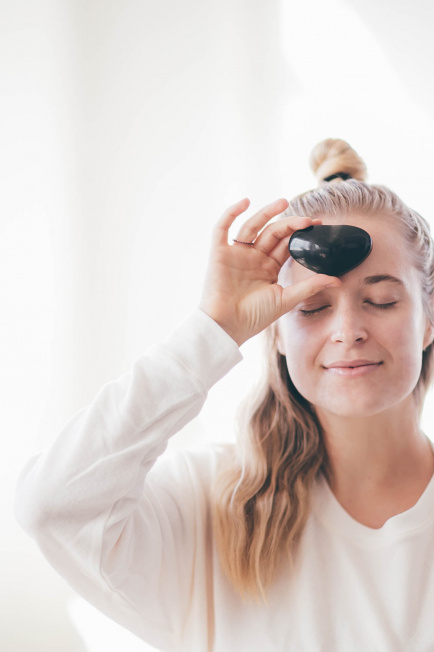 Hi my angels!
Short and sweet post for y'all right here, because the juicy long posts are coming but I need to share the fresh & exciting events that are taking place in the next WEEK that I want to see your shining faces at!
Let me tell you what we've got…
EVENTS, EVENTS, YAY!
1. A Night of YOGA & SHAMANISM with the amazing Shaman DUREK!
The epic Shaman Durek (from Episode 57 of TBB Podcast) & I will be hosting an exciting night of yoga and shamanism in West Hollywood on Tuesday, March 13th. It will be from 6:30 – 8:30 p.m. and we have so much magic up our sleeves for you guys. The evening will start with light yoga to get our bodies warmed up and our energy as present as can be. Then, Shaman Durek will teach us his magnificent ways of incorporating shamanism into our every day lives. (Think protecting our energy, manifesting our dreams, getting infused with reiki symbols, igniting our innermost power, and so much more.)
And we will close out the evening with a LIVE PODCAST Q&A, where you will have the chance to ask Shaman and I any questions your hearts' desire! Your questions will be featured on TBB Podcast, and you will get to see my first ever live L.A. podcast in action.
Lastly, Alo Yoga will be providing a mega discount on clothes so you can close out the evening with a little shopping before you head home. And it's right across the street from Erewhon… so HEALTHY DINNER/tonics/desserts, anyone!?!? They are open til almost midnight! Just sayin'!
2. A LIIIIIVE Podcast with the Almost 30 ladies (Krista Williams & Lindsey Simcik!) at Westfield Century City!
Okay, okay. I am doing TWO LIVE PODCASTS in ONE WEEK?!?! WHO AM I!? I mean, I go big when I start doing something.
I have been dyyyyying to have these two ladies on the pod for quite some time. We have all become good friends here in LA LA land and I love them for their wellness ways, their down to earth vibes, their obsessions with all things spirituality, their comedic personalities (I mean they are both hysterical), and so much more. I think the three of us keep Erewhon in business, just saying.
This event will be from 3:30 – 5:00 p.m. outdoors at the brand new Westfield Century City! Have you seen all that they have there now!?!?! An EATALY, a Chan Luu, all of the shops I am obsessed with, an Apple Store, sooooo many good restaurants, and so much more.
Come hang with us, ask us Q's and get FEATURED on the pod, and so much more!
We will have a registration link very soon, but the event will be FREEEE (!!!) and we have stellar goodie bags coming your way if you attend. Like, stellar.
And it's ON A WEEKEND. So all my humans that can't make my weekday events, this one is for you! Magic in ALL OF THE WAYS!
It will be super casual and will be like three friends chatting onstage. I meeeean, fun AF or what!?
SAY HI TO KRISTA & LINDS! COME HANG WITH US! If you're coming, shoot us an email or a DM! Will get the registration link up ASAPPPPP once we have it… but even so, just COME. 
XOXOXO
That is it for March events, I think! I am heading to Bali for the month of April (EEEEK) so will be getting ready for that after this weekend and SIMPLY CANNOT WAIT. Gone for all of May also at a location that I will share very soon. 🙂
More events to come in June!
Love y'all!! More posts to come today and beyond!! Missed ya while I was in Hawaii!