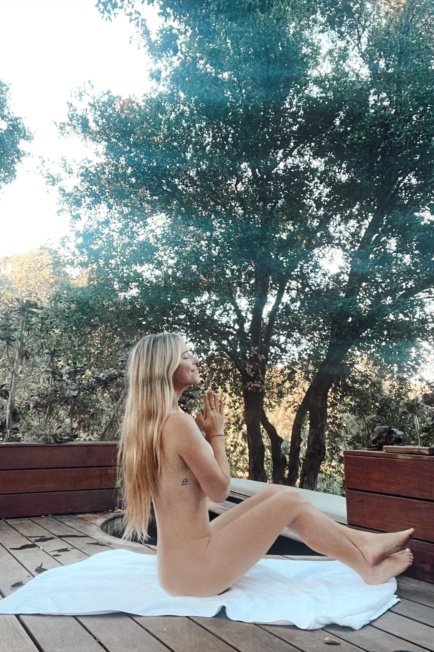 12 Things Tuesday: Hi from Cabo!
Hellooooo, my favorite people! I am currently in Cabo celebrating my 33rd birthday! I am so excited to be here! I wrote out today's 12 things Tuesday before left so I wouldn't leave y'all hanging even though I am thrilled to be taking a little computer detox while away (SO NEEDED for us all), so let's just get right into it!!
PS happy birthday to all of my fellow mid October Libras!! I love you all so much!! & birthdays make me so nostalgic in general, so thanks a million for being here. You are all my people, truly.
12 Things Tuesday! <3
1. Writing this beforehand, but by the time you read this I will be lounging on the beach with my familyyyy, my husband, and my baby soaking in my final days of being 32!! So grateful for this time away & a much needed reset. So passionate about reminding all of us (myself included) how important it is to take down days & live the slow life, soaking in the present moment, wherever we can.
2. I made the YUMMIEST pumpkin spice creamer [vegan, low glycemic, homemade, won't break the bank] and I need everyone to know about it!!! To make it, I blended up 1/4 cup almond milk, 2 tablespoons pumpkin puree, 1 tablespoon maple syrup (can also do stevia if you're wanting fully sugar-free) & 1 teaspoon cinnamon! Then I just pour it over my iced cold brew and voila, it's decadent, it's delicious, it's giving October in all of its glory!!!!
3. I have been on a roll creating meditations for you guys for the new meditation platform launching in about a month… and I cannot even tell you how excited I am about this creation. It's going to be an official membership where we can all hang, connect with each other, channel, go deep, meditate, heal, alleviate anxiety, work on chronic illness, do astrology forecasts, ALL THE THINGS. I cannot remember a time when I felt like an offering was going to be such a game changer.
4. To start bringing these meditations to life, I took some time away last week on a little staycation in Topanga. When it's time to bring my deepest creations to life, I have to get into my own zone and bubble to get it rolling. At home I am too tempted to play with Atticus, clean the house, get distracted with anything + everything BUT creating. I highly recommend doing something like this if you have a project that you've been manifesting to life. This staycation was everything. But I need to tell you guys the awful story of the first night in the worst airbnb of my life. Immediately moved to a diff one. #bohemianbougie for liiifeee.
5. Speaking of manifesting… the manifestation medi's in the meditation platform are unreal. I actually have been playing them on repeat to help rewire my brain, break old patterns and habits, and attune with the frequency of stepping up my GAME to the next level.
6. I cannot believe I haven't written about this yet…. HIDDEN VALLEY ROAD. If you like books about family history, mental illness, real life journalism deep dives… omg you will love. This is about the Galvin family who had 12 children, and 6 out of their 12 kids developed severe schizophrenia. This book was phenomenal and I would recommend it to anyone who wants to learn more about the psyche of society. What took place inside the house on Hidden Valley Road was so extraordinary that the Galvins became one of the first families to be studied by the National Institute of Mental Health… UNREAL. <3
7. For anyone who struggles with "tech neck" the way I do (ugh, it's not pretty), I just ordered this contraption on Amazon!! I am liking it so far. I will let you know ow it works!! I have been developing a small neck hump that is driving me insane and I am so, so, so determined to strengthen my mobility again and get it to go away!!!
8. SPEAKING OF… I recently updated my Amazon shop page and I have a major list of favorites for you HERE! That list of 2023 faves is everything. Musts that I cannot live without — from MediHeal collagen sheet masks (to die for) to the magnesium that has saved my life, to my favorite colostrum (so glad this is having a moment finally) annnnddd so many good things for kids, immunity, red light, home, and beyond! You're gonna love.
9. Having been thinking about this a lot lately: the importance of a mama triiiiibeeee is HUGE. My sweet friend Celeste made this amazing video last week of our time together recently with a little group of our mom friends & babies. Use her video or the comments of this blog post below as a resource to find some mom friends in your area if you are feeling like you need a little boost & need to find your community. Connecting with other moms on this journey has truly been everything and is what has kept me SANE!
10. Being in the goddamn flow is the best feeling in the world. I wrote about this a bit last week, but I have been so, so, so productive in the last few weeks and I swear it's because I have tapped back into that feeling of divine flow. Where work comes in more effortlessly, and doing the things I love feel more like joy again rather than hard work. Even for the little tedious tasks I don't typically look forward to, I have been asking myself: Where can I lighten this up? Where can I find the joy and levity in this again? I feel been over the moon to be finding my flow again. With the current astrology forecast, things are especially intense but there is also a lot of room for passion, flow, and play. Have you been feeling in the flow lately?
11. I am absolutely loving the messages & photos from you guys rocking your hoodies, tees, & the ANGELS ARE WITH YOU mug from our new angel number collection! We have released a handful more hoodies, but when they are gone they're gone!! These would make amazing holiday gifts, with all of the magical holidays coming uppppp. Also a fab gift for any Libra, Scorpio, Sag, or Cap in these upcoming bday seasons! LOOK at my gorgeous Samantha Demarkles rocking hers!!! Get your tee to match her HERE!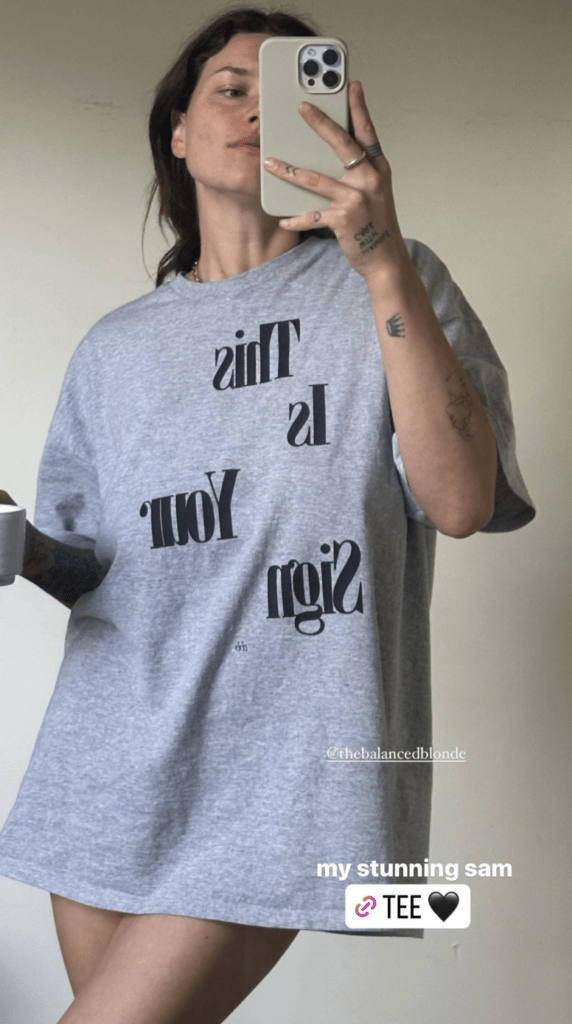 12. My favorite birthday tradition is to have all of the people close to me set an intention for the year ahead (we call it the Jordan New Year… you can never have enough reasons to set intentions, my besties) so please do so below and let's keep each other inspired!! My intention is to keep pursuing my dreams with wild abandon, to not let anxiety get the best of me as I continue to wean off of my medication, to grow and expand our family, to be the most present & fun mom and wife imaginable, to let my inner child shiiiine, and to launch the new TBB meditation platform in the most special and exciting way possible. AND SO IT IS.
ALL MY LOVE & THEN SOME!!!!
Xoxoxo,
Jordan