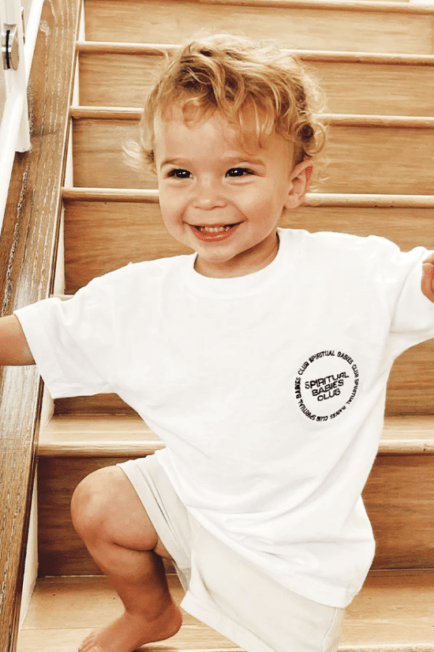 Spiritual Babies Club Tee
THIS IS THE MATCHING *BABY & MAMA* TEE THAT YOU'VE ALWAYS WANTED, IMAGINED AND NEEDED. COMFY, BLACK & WHITE, COZY – AND WHO DOESN'T LOVE TO MATCH WITH THEIR LITTLE ONE?! IT'S AN OVERSIZED VIBE.
YOUR KIDDO WILL LOVE IT AND IT WILL BE ADORABLE ON THEM.
PRO TIP: WE HAVE MATCHING MAMA TEES!