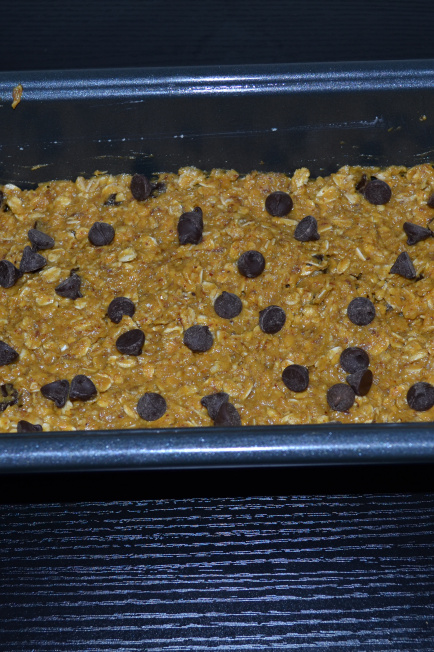 Pumpkin Almond Butter Oat Bars
Guess what? It's my favorite month of the year… OCTOBER! Why my favorite month, you ask? Well, on top of the fact that one of my very favorite ingredients is in its peak (ding ding ding – pumpkin!), October marks the beginning of the most beautiful season of the year. Now that I'm living in New York City I am going to get to experience a real fall for the first time in my life, and I am so incredibly excited.
Also… October is my birthday month AND Halloween (I'm a huge costume junkie). Needless to say, I'm happy about the time of year.
Once Fall started to roll in, I started getting requests from friends and people who follow the blog to make pumpkin recipes. And in case you didn't notice my love for this particular ingredient, I was ALL about it.
This time last year, I wasn't vegan yet. So this whole fall baking arena is brand new to me. I have been having a lot of fun experimenting.
The first October-inspired recipe I wanted to share with you all are these heavenly and nutrient-packed pumpkin almond butter chocolate chip oat bars. Yes, you heard me right… pumpkin + almond butter + chocolate + oats… AND they're healthy. No refined sugars, eggs or dairy up in here.
I might be biased (because of my love for the season and all), but these bars are one of my favorite creations yet. They can be placed in the dessert category because of their sweetness, but they are also the perfect breakfast bar, post-workout treat or midday snack.
Looking for a way to make these bars 100% sugar-free? Just take out the chocolate chips, and you've got yourself a nice little pumpkin almond butter breakfast scone.
P.S. I hope you're a fan of pumpkin, because this is the first recipe of many! Get excited!
Ingredients:
–       2 cups oats (gluten-free if necessary)
–       1 cup pumpkin puree (I used Farmer's Market organic pumpkin brand)
–      1/2 cup almond butter
–       ½ cup honey/agave
–       1 T vanilla extract
–       1 tsp cinnamon
–       1 tsp baking soda
–       ½ cup dairy-free chocolate chips
–       OPTIONAL: 2 T ground flax seed, ¼ cup flour of choice (I used quinoa flour)
Directions:
Preheat oven to 350 degrees Fahrenheit.
Combine all ingredients into a large mixing bowl and mix until a smooth paste has been formed.
Press into a well-greased pan (8×8 would work best, but I used 5×8) and bake for 35 minutes, or until golden brown. I topped mine with chocolate chips for presentation!
Voila. Warm and gooey deliciousness.
Good luck having just one!