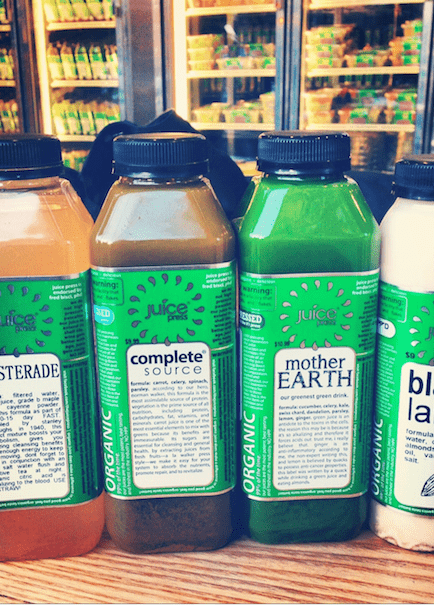 What I Ate Wednesday: Zoats, Salads & Juices, Oh My!
Hey guys, it's Wednesday… which means that lovely day of the week has rolled around where I tell you about what I eat in a day. It's a fun way for me to share my vegan lifestyle with all of you and to link up with other bloggers in the "WIAW" partay!
But before we get started — I'll give you a little update on my non-food-related life. (Ok, let's be real, my life is always food-related… but you know what I mean!)
A) Tomorrow I am headed to Los Angeles, my home for the last four years and the city where almost all of my closest friends and family live. I could not be more excited to arrive, enjoy the sunshine, party it up for my best friend's birthday, connect with awesome people in the L.A. health community, take classes at my beloved Yogaworks, hit up my favorite restaurants (Rawvolution, Cafe Gratitude, True Food Kitchen and Feed Body+Soul to name a few… think I can drag my non-veggie friends with me to these all weekend?!), go to the beach, see my family (cannot WAIT to squeeze my nieces into a million pieces) and do something veryyyy exciting for TBV — skip to E) to check it out.
B) After spending the weekend in L.A. I'm flying to Mexico — yahooo!! I will spare you the deets since I've written about it in a previous post and I am sure to be postin' up a storm while I'm there. Let's just say I am so stoked for paddle boarding, beach yoga, reading by the pool, the freshest fruit I've ever had, running on the beach (if this darn ankle heals fast…) and enjoying time with my favorite people ever. My fam bam.
C) I will write more about this in an upcoming post, because I can assure you there are a lot of details to be had, but… I have officially registered in the Institute of Integrative Nutrition to get my health coaching certification!!!! I can't even tell you how over the moon I am about it. There is nothing that makes me happier than discussing health with all of you and guiding you toward a healthier, happier lifestyle, and now I will be able to do that with the utmost legitimacy. The class starts in May and I am freakishly ready — cannot waaaiiitt to give you more details the moment I am able to.
D) I just started reading the book Happy Belly by Nadya Andreeva of Spinach and Yoga. It was recommended to me by a friend over at WorldLifestyle because she knows how much I have suffered with my stomach issues and digestion. The book is all about finding balance with your tummy/digestion, and it draws on the Ayurvedic principles of health. I am learning a lot so far — I can't put it down!
E) Ok, I've kept it from you long enough… Thursday night in L.A. I will be doing a photo shoot for my upcoming TBV apparel line!!! That's right. TBV clothes. T-shirts to be exact. That's where we are starting at least. We have FOUR different styles, both men's and women's, and they will be on sale within the next month. Stay tuned for the rockin' ad campaign that's sure to be plastered all over my social media after this shoot. I will be working with my extremely talented friend Tynan Daniels, who has taken all of the beautiful photos for this site (minus the food photos — that's me), and my babe-a-licious friends who conveniently double as models 😉
Now… WIAW, lovas!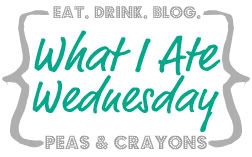 Breakfast:
Maca-infused zoats with banana slices, superfood granola, blackberries, a dollop of nut butter and a glass of green juice. In the zoats there are 1/2 cup gluten-free oats, 1/2 shredded zucchini, 1 tablespoon maca, 2 tbsp almond milk and a heavy drizzle of cinnamon. The granola has pecans, Brazil nuts, mulberries, golden raisins, goji berries and cacao nibs. The nut butter is the You Fresh Naturals "White Chocolate Cake Batter" from yesterday's post — you can still enter the giveaway! Open until Friday morning. The juice is Juice Press' "Mother Earth" — cucumber, celery, kale, swiss chard, dandelion, parsley, lemon & ginger.
Lunch:
I was on the go yesterday after my long walk at the gym (yeah, I've resorted to long walks at an incline because of my rolled ankle… it's not-so-silently killing me) and before my yoga class, so I whipped up this salad at Citarella and then ran home to throw a piece of tempeh on top of it. I smothered the tempeh in my cauliflower alfredo sauce… it was sinfully delicious. In the salad there was mixed greens, sprouts, carrots, cucumber, artichoke, bell peppers and a little bit of hummus. 
Dinner:
I stopped by Juice Press on my way home to pick up some juices for today. I decided to sit down and enjoy my Masterade while I was there — filtered water, cayenne, lemon and organic maple syrup.
Then for dinner I had my leftovers from Hu Kitchen: kale salad with gojis, roasted broccoli (the best in the universe) and some Brussels. Sorry for the on-the-go meals today… it's always a busy few days before heading out for a trip, and I'm hesitant to buy too many groceries since I am about to leave for ten days.
Questions of the Day: 
1. What does a day of meals look like for you? When you really stop to think about it, sometimes it's hard to even figure out everything you ate in a day!
2. In my list of A-E above, what excites you the most?! I can tell you mine — letters C & E hands down… Even though A & B are extremely close seconds.