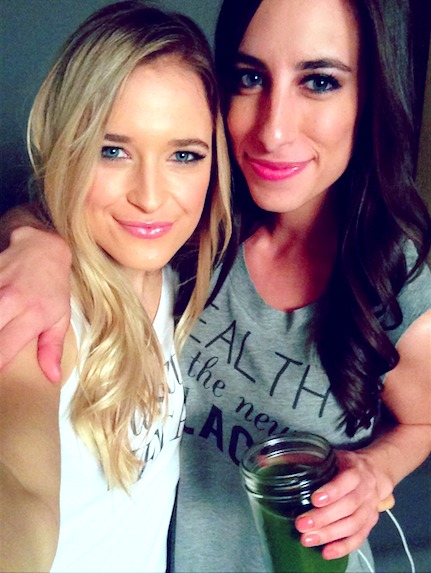 Hello from Mexico & TBV Apparel Update
Hi, beauties! Writing to you today from the stunningly beautiful Cabo San Lucas, Mexico! I couldn't possibly be happier to be on this beachfront paradise with the people who mean the most to me – my family.
I have been running all over the place for the last week, but I have been dying to check in with you all. I realized yesterday that for the last six nights I have slept somewhere different every night.
Wednesday night I was in NYC, Thursday I flew into LA and slept at my best friend Jordan's house in Venice Beach, Friday night I slept at my other bestie Jillian's house in Brentwood, Saturday night my other bestie Laura's house in Brentwood, Sunday night my sister's house in the valley, and then we woke up super early to drive out to Orange County and fly to Mexico.
Say hi to my little goober– we rocked some beach yoga this morning! (Well, some of us did.)
And my yummy breakfast…! Green juice, fresh fruit, delectable homemade granola. I'm in heaven.
Los Angeles was an absolute blast. It was incredible to spend time with friends and family, hit up all my vegan spots and go to my extreeeemely beloved Yogaworks! I was a happy, happy girl. Regardless of the fact that I was too busy to eat, sleep or (practically) breathe, the weekend was incredible and much too short.
Tomorrow's "What I Ate Wednesday" will detail my vegan weekend in Los Angeles, and I cannot wait to share with all of you! Café Gratitude, Rawvolution, True Food Kitchen, Juice Crafters, Pressed Juicery, Beverly Hills Farmer's Market, Whole Foods (duh) and more!
And, by far the most exciting part of my LA trip was The Blonde Vegan Apparel Photoshoot!!! The pre-launch will be goin' down within the next month, and we are going to get all the shirts up and running on here so that you can purchase all you want and rep whichever TBV phrases that your darling hearts desire!!! My goal with the shirts was to make them:
A) Cute—Yeah, I am a food blogger, but I know a thing or two about fashion. My mamacita owned a clothing store and is just about the stylish woman to ever grace planet earth with her presence, so I have grown up with a stylist in my ear since I was a little one.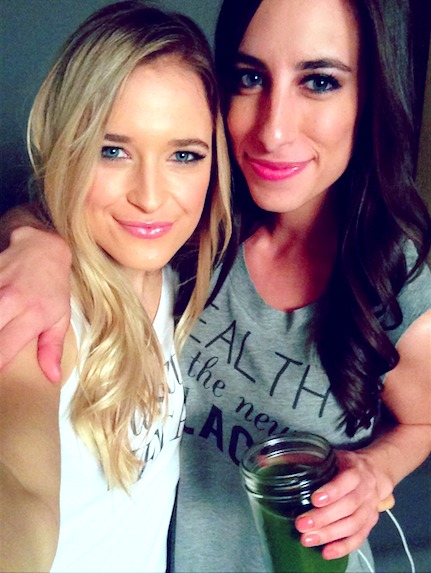 B) Comfy—Let's be real, when do I ever leave the house in anything other than yoga pants and running shoes? The answer is never, especially during the day. I wanted the shirts to be comfortable, soft and feel amazing, which is why we used Alternative Apparel 100% cotton. You won't want to take these babies off.
C) Versatile—I wanted the shirts to look good with everything from workout clothes and running shoes to jeans and heels, and I think we did the trick. There are four different styles (and both men's and women's!) and there is certainly something for everyone.
D) Sustainable—Alternative Apparel is an eco-friendly company that uses organic cotton, recycled polyester and man-made fibers derived from sustainable raw materials. They enforce the guidelines of environmental protection, no forced labor, no child labor and no discrimination.
E) Innovative—The phrases on the shirts are humorous, lighthearted, health-oriented and not in your face. As much as I would love for people to walk around with my logo on their shirts, I know that is silly and even I wouldn't do that most of the time. These are shirts that are going to help TBV grow, not to promote TBV for what it already is.
Email me if you want to get updates on the shirts and be the first to see the photos from the ad campaign before we officially launch it. I am dying to share with all of you as always – you, my readers, make this blog what it is! I want you to be as much of this exciting process as I am. And my friends rock for participating.
Lastly, I want to give a beyond huge thanks to Tynan Daniels, my close friend who made TBV Apparel happen. A few months ago I went to him with the concept of the t-shirts, and in the meantime he has created killer designs, given me invaluable guidance, printed the designs, and photographed the entire shoot last Thursday night (late into the night might I add… very late!!).
Whenever big things happen with TBV I am reminded of how incredibly lucky I am to be surrounded by talented, supportive, creative, and selfless friends. I can only hope I inspire them half as much as they have inspired me.
*** Stay tuned for photos, lots of LA deets, and, of course, MEXICO photos and food details!!! The chef at the house has been spot on with my vegan diet so far. Lucky, lucky, lucky girl over here. Say hello to my office for the week: