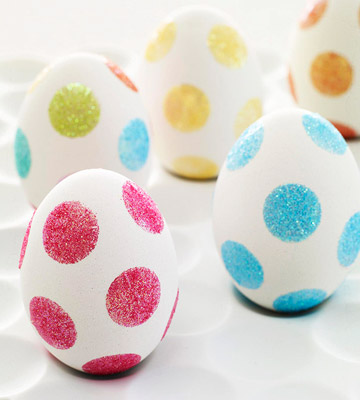 Micro Greens & Day 8 of my Cleanse
Hello, hello! Hope everyone had a marvelous Easter weekend filled with family time, Easter egg hunts and lots of gooey chocolate. Since I am across the country from my fam this year, my holiday included a whole lot of me-time: juice cleansing, yoga, long walks in the almost-warm NYC weather and of course some good ol' writing here and there.
Oh, and I also used the opportunity to take creepy juice selfies and send them to my friends and fan (they love me, I swear…):
And if you're Jewish (like me!), hope Passover is going swell and you're getting your matzoh in… hopefully dipped in chocolate, as well.
Let's get down to today's topics, shall we? A little ditty on micro greens (because I promised, and because they're so freaking good for you) and a little update on my juice cleanse. Day 8, people! An entire week + a day of no solid food. Holy moly, right?
 What's the Dealio with Micro Greens?
As a vegan food blogger and an overall fanatic of health and nutrition, you might be surprised to learn that before last month, I really had no idea what the benefits of micro greens were. Or, if you're like me, maybe you're not so surprised. What the heck are those little sprouty thangs anyway?!
Well, the awesome Brendan Davison from Goodwater Farms in East Hampton was kind enough to share his knowledge (and his greens) with me, and I am extremely grateful.
Small but mighty, micro greens, are whole plants harvested at the seedling stage that have been proven to contain four to six times as many nutrients as their full-grown counterparts (say what?!). Goodwater Farms currently grows mulitiple varieties from kale to red shiso, using organic certified soil sourced from New England that has been enriched with blood meal, kelp and compost, to ensure a richness of nutrients and minerals.
Micro greens are the very first true leaves of a vegetable or an herb. At this stage of a young plant's life, energy and life are abundant and thriving. That's one of the reasons why micro greens are more nutrient dense and rich in flavor than their older varieties. (Hi say to Brendan!)
Micro greens have been dubbed "potent nutrition," and I'm here to tell you that they taste ridiculously fresh on top of it. You'll probs never want to go back to your regular greens.
Ok, that's a lie, because all greens are amazing in their own way (as long as they are organic, fresh and as local as you can swing it), but micro greens are certainly something you're going want to add into your weekly grocery sweep.
What can you do with them?
A) Blend them in your smoothies (one of my favorite uses for them).
B) Use them as a salad topping.
C) Incorporate them into your stir-fries. They're super amazing with mushrooms, spinach, cauliflower, cumin and a bit of coconut oil.
There you have it, folks! If you're looking for a reliable brand please do check out Goodwater Farms – and if you're in NYC, they'll deliver!
Day 8 of my Cleansey Cleanse:
I'm going to keep this short and sweet, because I plan on doing a full write-up of my 10-day experience once the cleanse is through, but I have noticed some significant things while cleansing and I couldn't help but share as I go along. 
Yesterday (day 7) was the first day that I felt legitimately hungry on the cleanse. I coasted through the first several days with little to no hunger, and every time I started to get a little hungry or weak I just sipped on a juice and it totally did the trick.
I have also been incorporating a smoothie into my cleanse each day since the cleanse is so long and I've wanted to have the energy to exercise and power through my work at the same time. Well, yesterday I skipped out on the smoothie because I wanted to do a full day of juice… and I think it really affected me.
I was starving by the time I went to bed, and I woke up throughout the night from some leg pain (wtf?) and hunger. When I woke up this morning I couldn't get to Juice Press fast enough – I was ravenous!
I downed my first juice of the day (Series B: green apple, spinach, kale, lemon) and for some reason felt totally unsatisfied. An hour later I cracked open my Fountain of Youth (berry smoothie with hemp protein and coconut oil) and added a tiny bit of almond butter because I felt like I really needed the boost – WHEW I feel so much better!
Now I am pumped up and ready to finish out my last three days strong. And I am going to head to the gym today for a run, which will be my first run on the cleanse. Gave myself a weeklong running break post-half-marathon because I was so wiped out from it.
Oh, and for those of you asking whether I've lost weight on the cleanse… weight loss was not my primary goal, nor was it really on my radar when I began the cleanse – I was totally doing this for my internal bod and for the spiritual and emotional reasons I've mentioned in previous posts. But who doesn't like to lose a few ell bees? I think I've lost about 7 pounds and I can't lie and say that I'm not stoked about it!
How was everyone's weekend? Going to try out some micro greens soon? How about a juicey juice cleanse? Bonus Question: Do you remember when you found out the truth about the Easter Bunny?!