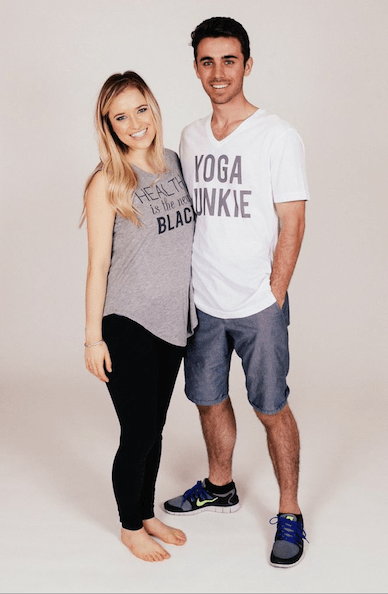 Happy FRIDAY and, more importantly in my life at the moment… Happy TBV APPAREL LAUNCH DAY!
I seriously don't even know what to say other than I am melting into a puddle of excitement on the ground because I am so thrilled that the day is finally here – months of brainstorming, designing, printing, photographing, store-building, advertising, finishing touches and working with the two best guys around to create my dream clothing line & online store… and we can finally share it with all of you!
Here's the way it works:
A) Go to The Blonde Vegan Store (Can you even believe it actually exists now?! Pinch me.)
B) Shop around, check out the tees, see what ya like, put it in yo cart.
C) Purchase, enter your info & your tees will be on their way to you in a jiffy!
* The Health is the New Black tank is currently backordered, so if you order that tank along with your shipment then just be aware it will take about 7-12 days to get to you versus 3-6.
* I will notify you all as we start to sell out of certain styles and phrases, but we are going to be re-ordering styles as the orders come in, so even if it means waiting a few extra days, you will get your shirts.
* Any questions, concerns, or if you just want to say "these tees freaking rock!!" or "I have an idea for a new phrase/style"… shoot me an email! I am here, and I cannot wait to hear your feedback.
* Hashtag #theblondevegan & #tbvapparel when you get your tees so I can check you out on Instagram and regram your photos!
And this post certainly would not be complete without a h-u-g-e thanks to my t-shirt designer/photographer Tynan Daniels and my website designer Morgan Oliver-Allen. Their talent and immense generosity is 1083329383% appreciated and I don't know how I will ever be able to show them how much their help and patience means to me. Endlessly grateful for the most talented and creative friends around. Say hi to Tynan below!!!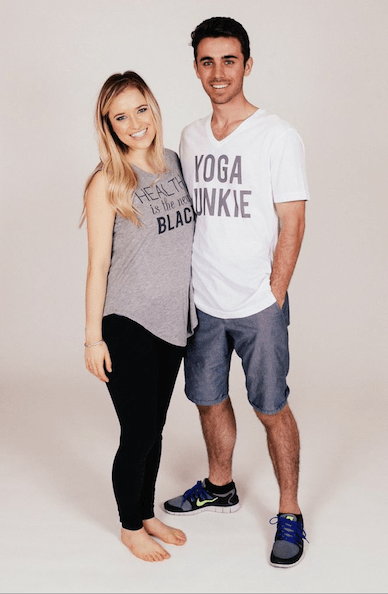 Now let's get to shoppin'!!!! Head on over to theblondeveganstore.com to get your shop on! Oh, and for future reference… you can always access TBV Store through the "Shop" button on my righthand sidebar above my photo!