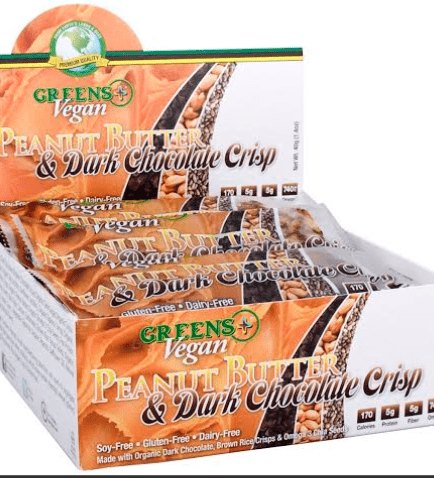 A few cool things + Greens Plus Giveaway!
Happy Monday! Wondering why this post is coming in the early afternoon instead of the early morning? I forgot to set my alarm this morning, and it was quite possibly one of the best things I've accidentally done in a long time.
You may have heard me mention my raging insomnia before, and it's been in full force lately so being able to sleep for about 9 hours last night seriously felt so good. I feel so rejuvenated and about 10 times happier than I normally do upon waking up, so score for being forgetful about my alarm!
Today I want to share a few cool weekend tidbits with you, aaannnd host a giveaway for one of my favorite protein powder & protein bar companies, Greens Plus!
Greens Plus Giveaway!
Greens Plus is a family owned and operated natural health food company located in Vero Beach, Florida. Their company was founded on their Greens Plus Superfood Powder and has grown into not just greens powders, but energy bars, protein bars, chia seeds and caffeine-free energy shots (all non-GMO… or else they wouldn't be featured on this bloggy!).
Today I am giving away two organic protein powders: Wild Berry & Amazon Chocolate, and two boxes of bars. The bars I tried were Dark Chocolate & PB, Dark Chocolate & Blueberries, and Dark Chocolate & Coffee… notice a theme? You know I was thrilled about that dark chocolate!!!
To enter the giveaway, simply A) "Like" The Blonde Vegan on Facebook, and B) Comment on this blog post after you have done so, and tell us why you are interested in the protein powder and the bars (bonus points for people who include a recipe they'd like to use the powder in!!!). Open between now & Friday!
Cool Weekend Tidbits!
1. I was given the awesome opportunity to try the organic meal delivery service Sakara Life for a day of meals on Friday, and wow… yum! Everything I tried was delicious, from the Farm Fresh Pistachio Parfait with Cashew Crème to the Mediterraean Quinoa Tabbouleh to the Turmeric Tikka Masala with Midnight Purple Cabbage (pictured below).
What I love about this service is that they count nutrition, not calories! They only use seasonal, organic foods and they don't ever use additives, preservatives or sugar. If you're in NY, MA, CT or NJ… I highly recommend checking this company out.
2. I met with a friend this weekend who was able to reverse some serious health problems through acupuncture!!! I have been wanting to try acupuncture for a long time, and since she was about the fourth person who had mentioned it to me this month, I got her acupuncturist's name and number and made an appointment! I am officially going on Wednesday, and we are going to address my digestion and insomnia amongst a host of other things… I am so excited! Will keep you all very posted.
3. I found out at the end of last week that I am going to Italy & the south of France with my family at the end of July! I am way too thrilled about it, especially because it is so soon! I haven't been back to Florence since I lived there in the fall of 2011… I might die of happiness when I see the city again. (Sidenote: Florence is my favorite city in the universe.)
4. I have been leading an Instagram Yoga challenge with some other awesome yogis and fitness peeps, including my BFF Tara and some of my favorite yoga teachers Calvin Corzine and Dice Iida-Klein (and more!). Check it out and participate if you haven't seen it yet, it's called #yogaisawayoflife and each day between now and May 27th is a different yoga or nutrition-related challenge. We have lots of amazing prizes… like Yogaworks giveaways, Hard Tail giveaways annnd TBV APPAREL giveaways!
5. Yesterday was my friend Emmy's 23rd birthday. We have been friends since we were little kids in Sunday School at temple B'nai Israel. (Did ya know I was Jewish?!) I am so lucky that she and I moved to NYC at the same time. We had a blast celebrating her big day yesterday at Essex Brunch on the Lower East Side. They had awesome vegan options – vegan Mexican scramble on Matzo Brie?!?!
6. I am planning a fun event at Ginger Snap's Organic on June 23rd with the phenomenal Max Goldberg… details to come this week. If you're NYC local… email me so I can put you on the list! It will be $25 per person, and we only have room for 35 people.
7. Tonight is my LAST NIGHT of grad school. Last night of school ever, actually… unless you count IIN (which I do!), and my potential future endeavors, although I'm not sure that I ever see myself in a classroom again. I think I am burnt out, after being a student for roughly the last 18 years!
7. My best friend Brittany is moving to NYC this week, and then we are all headed to the Hamptons this weekend for Memorial Day!!! What are your Memorial Day plans?!
Don't forget to enter the Greens Plus giveaway between now & Friday!!!