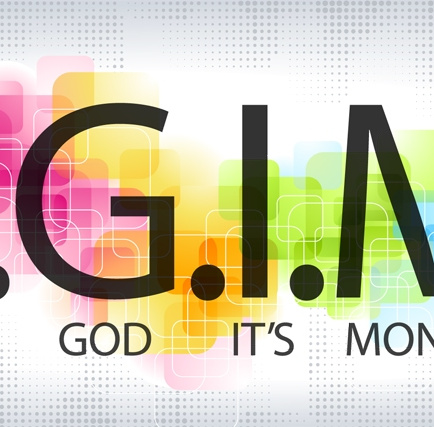 You know you're a food blogger when…
Hey, guys! Happy Monday morning! I hope everyone had a marvelous weekend. Mine was half marvelous and half not-so-marvelous. Marvelous was getting to relax all weekend and barely move from my bed until Sunday, not-so-marvelous was that I had strep throat anddd that's why I was bound to my bed.
But hey, you won't find me complaining about some much needed downtime. Isn't it funny that sometimes it literally takes getting really sick to make you stop and reevaluate how you spend your time? I was in a frenzy about getting all of the food photography for the TBV Summer Cleanse Program finished last week, and I am pretty sure that I worked myself into a stress-induced illness because of it (well, that coupled with no sleep).
And, while I was laid up in my big comfy bed, I started thinking about all the funny little happenings that go down when you're a food blogger. Or really, a lifestyle blogger in general. Shall we?
You know you're a food blogger when…
1. You receive messages on Facebook like this… I suppose I should be grateful that I look so young? I cropped out the name here for this woman's privacy, but I think she's made it pretty clear that she won't be reading the blog anymore (lol).
2. You're surrounded by food all day. Every day. Your desk looks more like a food photography shoot than a legitimate workspace.
3. You have Bed Bath & Beyond receipts like this:
4. All of the most recent text messages in your phone are from your food blogger friends… because let's be real, who else has the funny/flexible/insomniac-esque hours that we do?
5. You consistently have 50 tabs up on your computer, because you have so many blog posts you want to read (most of them by your friends, and if not friends, then idols! And in some cases both).
6. "Meetings" involve catching up with fellow heath foodies at the best restaurants around.
7. "Research" involves making (and eating) a batch of super delicious brownies, and trying that amazing new vegan restaurant down the block (and ordering everything on the dessert menu…for research).
8. You spend more $$ than you make, because you want your photo shoots to rock and your fruit and veggies to be of the best quality.
9. You develop that condition that med students develop when they believe they have every disease that they read about… except you contract it in the form of wanting to try every clean eating lifestyle trend and detox program, and making every single item from the "What I Ate Wednesday" posts that you read.
10. You whip out your iPhone camera in a restaurant to snap a shit ton of pics before you even realize that it might not be normal or appropriate. And same goes for selfies… looottts of selfies.
11. Your friends (Ahem… Clare!) shine the iPhone flashlight on your food without even thinking twice because they are so used to your restaurant photo shoots and your rants about dim lighting.
12. You get accustomed to answering the same questions over and over and over and over…. And somehow you still secretly love it, because it means people are reading your stuff and they look up to you in one way or another.
13. You swear you're going to keep something to yourself, and next thing you know you're typing up a massive blog post about it, spilling your heart out (or is that just me?).
14. You discover a new blog every day, and dream about future layout changes.
15. You have to keep your food / workouts interesting… no one wants to see the same salad photo every day or hear about how awesome power vinyasa yoga is on the daily.
16. Facebook and Pinterest are literal jobs. Pretty cool, untillll you get sucked in for hours at a time and realize you are running majorly late for everything else you need to do.
17. Speaking of running late, you're perpetually about 10 minutes behind schedule because you tried to cram in "reading one last post," or "pinning one last thing," or "duh I have time to photograph this… now let me photograph it from 10 more angles."
18. You sprint to wherever you need to go, because you've made yourself 10 minutes late, and when you get there you realize you haven't brushed your hair all day and it's highly likely you have food on your face from recipe testing all morning.
19. You wake up excited for it to be Monday, because you love the shit out of what you do.
20. You work 24/7, because there is no such thing as a set schedule when it comes to blogging and building a brand… and your brain is always spinning thinking of new installments and ideas.
21. Celebrities come in the form of Chocolate Covered Katie's Katie, Oh She Glows' Angela, and This Rawsome Vegan Life's Emily.
Where my food bloggers at?! Do you all agree — and what have I missed?! The list goes on and on.