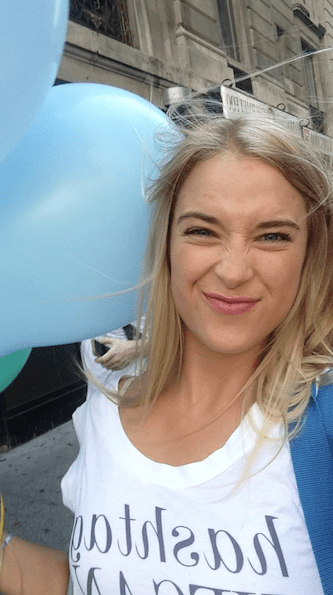 What I Ate Wednesday: Photo Shoot Style
Hey, hey! How is it Wednesday already? This week is zooming by – probably because I have so much to do before the weekend so the week is trying to slip away from me. Not gonna happen! Today I am shooting the last 8 out of 20 recipes for TBV Summer Cleanse Program, and sending the whole thing off to my graphic designer to make into a beautiful PDF for all of you. So thrilling. (Here's a sneak preview into one of the smoothies… because I am in a sharing kinda mood!)
Tropical Detox Smoothie (from Day 2 of the Cleanse):
And I feel the need to clarify the word "cleanse" after Kim's lovely post about her experience with the cleanse she created for herself. She isn't a fan of using words like cleanse, detox, etc. because of the association they have with them about being crash diets and/or false advertising of full organ detoxes.
I could not agree more with her on those fronts, and I even considered changing TBV Cleanse to "TBV Reset" or "Recharge" or something even longer and catchier (okay, so maybe not catchier) like "The Summer Guide to a Radiant New You from the Inside Out…" but none of that totally seemed to fit, either.
So for now, the name TBV Summer Cleanse remains! Similar to the winter cleanse, it is a no-nonsense guide on how to eat plant-based for a 5-day period. 20 recipes are included (3 meals a day + 1 juice per day), and everything is made from fruit, veggies, grains, legumes and nuts. That's right, you can eat grains & legumes on this cleanse! More info to come alllll about the cleansey cleanse in the next few days. It will be available by mid-next week!
Now, let's get to What I Ate Wednesday… Photo shoot day style! Which reminds me, I cannot wait to tell you all about our incredible photo shoot in Central Park on Monday, but I want to wait until I have all the photos so I can tell the story in full effect. Let's just say the photos are more like works of art than photography (thanks, Tyan for that!), and the models are some of the healthiest, happiest, sweetest and most fun people that I know. I am giddy every time I think about the photos and what an awesome time we had. Here's a lil' behind the scenes preview:
But now really, on to WIAW, I swear…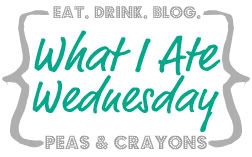 What I Ate Wednesday:
Breakfast:
So this is pretty cool for me because a few years ago (and even a few months ago, to be honest) I would have done a major juice cleanse leading up to the shoot and/or highly restricted my calorie intake. Not proud of it, but that's the way my brain was working at the time. I am on the road to a much healthier (and more importantly, much happier) relationship with food, so Monday's breakfast was all about eating what was going to keep me sustained and give me energy throughout the day for the shoot.
I had a bowl of gluten-free oatmeal with a scoop of chocolate chia pudding, ½ cup superfood granola (a combo of Chia Ginger, Cacao Crunch and Raspberry) and some pecans and blueberries. So delicious!
Snack:
You remember the major Suja stack I have in my fridge right now? It looks a little something like this:
I had a Lemon Love juice while I was on the run Monday morning, picking up necessities (like Juice Press gift certificates for all the models!) and a huuuge bunch of balloons for the shot. (They attacked me on the subway.)
Lunch & Dinner:
I had a Squarebar on the run before the shoot (wasn't trying to deprive myself, was just totally running around like a crazy person!), and while we were there we all sipped on Sujas and munched on watermelon that one of the lovely models brought.
We shot from 4:00 – about 7:30 or 8:00, and by the time it was over we were starving! The shoot was such an adrenaline rush I didn't even realize how hungry I'd gotten. Ty and I went to this awesome little walk-in build your own salad place called Dig Inn and brought our food back to the park to eat!
I had a salad with arugula, kale, couscous, broccoli and tofu.
Afterward, I walked from Central Park all the way home (wayyy downtown) because I was still on such a high from the amazing day.
Have you ever been so wrapped up in something you're doing that you don't even realize you're hungry?! What were your fun eats this week?
Also… have you ever been attacked by balloons on the subway? #shameless