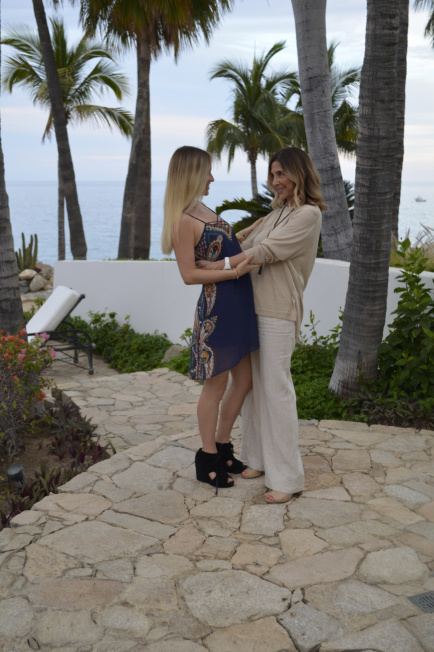 Tigernut Horchata Yumminess + Giveaway!
So I tried something new, and I'm really excited about it. Raw, cold-pressed tigernuts… in Horchata form! You know Horchata, that delicious, creamy, slightly sweet beverage generally associated with Spain and Latin America. Well it just got a whole lot yummier, and a whole lot healthier.
A few years ago my best friend Katie went to Argentina for the summer, and when she came back she raved and raved about Horchata. I was kinda like k, cool that sounds yummy butttt it also sounds like a lactose intolerant gal like myself's worst nightmare. I knew I would like the flavors, but I was also secretly happy it wasn't big in the US to add to the list of popular beverages that I can't really have because of my sensitive tummy/don't like (coffee, soda, milkshakes, lattes, etc.).
So when I found out about Organic Gemini's all-natural, organic, dairy-free, gluten-free, nut-free, non-GMO Horchata… my mind was blown! I had to get my hands on it. And get my hands on it I did (Ok, that sounds a little creepy, but still… I did!).
They sent me their original, unsweetened, chai, coffee, and bee pollen flavors. I didn't even know where to start. I adore bee pollen anything, especially because it reminds me of my beloved Moon Juice in Venice Beach, so of course that was the first one I tried. Katie laughed at me and said she knew I would go for that one first. Ugh… I'm too predictable sometimes!
I. Loved. It. But I didn't want to drink too much, because I wanted to try the other ones and I didn't want to wait. Have I ever mentioned how impatient I am? Especially when I have a fridge full of super yummy refreshing drinks and its 90 degrees outside but feels like 105.
Next I tried the chai, and I think I loved it even more than the bee pollen. And then I was a total rebel and tried the coffee (I say rebel because I usually hate coffee and spit it out like the inner five year old that I am) and I actually really loved it. It may have even been my fav!
So what's a girl to do when she has cracked open three bottles of Horchata and hasn't even had a proper photo shoot yet? Carry them around her apartment modeling the partially-drank bottles on pillows and in front of artwork, duh.
And then make a smoothie with them!!! Yumness in my tumness. I also added ½ cup of the Horchata along with ½ cup of water to my oats each morning to boil them, and let me tell you… perfection. In a bowl. Utter amazingness.
What are the ingredients like? Simple and clean, the only way I do it around these parts! Tigernuts and water, and depending on the flavor there are dates, cinnamon, nutmeg (I don't like nutmeg, sigh), cardamom, cloves, bee pollen, and in the coffee flavor there is organic cold brewed coffee.
I drank my Horchata smoothie last week, drizzled in with cinnamon and sipped it while staring at my window into the beautiful NYC clear blue sky and legitimately getting teary eyed that I was about the leave that wonderful city. (Miss it already, for the record.)
Then I walked to Whole Foods to soothe my sorrows in a brown box of heavenly veggies… and I saw the Tigernut Horchata on the shelves! It was following me! I was almost tempted to buy some even though it was busting out of my fridge at home. That's how good it is.
In conclusion… try this Tigernut Horchata. And fly to California to hang out with me because it's beautiful here, and as much as I miss NYC, I am super duper happy to be home.
GIVEAWAY!
Organic Gemini & I are teaming up to do a giveaway of their delicious horchatas!!!! Right now the giveaway is only available to NYC locals, as the Horchata is not sold in other states yet. We are giving away TEN cases to TEN different winners– each case has 5 of their natural flavors in it. To enter… COMMENT on this blog post saying why you would like to win the Horchata, what you would make with it, and which flavor you think would be your fav. Bonus points for following @organicgemini on Instagram.
ALSO… yesterday was my mama's 60th birthday. First of all, she doesn't look a day over 40 (I'm really not just saying that), and second of all she deserves the hugest birthday shout out of all time. I am so unbelievably lucky to have a mom who doubles as my best friend, and I am so grateful to have her in my life.
We had so much fun last night celebrating her big day! I planned a lil' party for her at her favorite Mexican restaurant here in Sac, Centro, and invited all of her closest friends. And this was the first time I had eaten at a Mexican restaurant since beginning my recovery process… so I tried something kind of wild and I was half petrified and half really proud of myself.
I got chicken tamales (without the sour cream), and they were so good! My stomach is kind of paying for it right now since I hadn't eaten anything like that in a long time, but it could definitely be worse. And best of all I got to enjoy food at my mama's birthday while spending time and catching up with tons of people who I love dearly.
Pretty awesome. Happy Thursday!!! Stay tuned for tomorrow's interview with Lauryn of The Skinny Confidential – so excited!