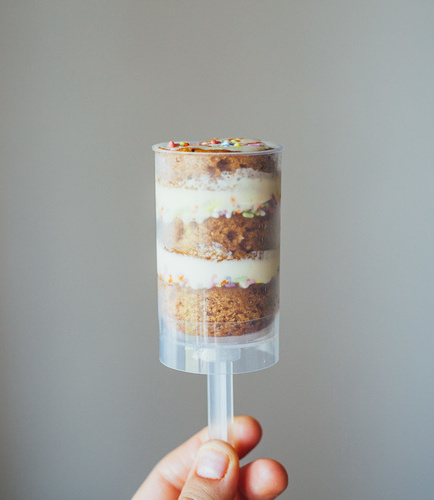 Things I'm Loving Lately // 9.11.14
Time for a new Loving Lately roundup! Speaking of things I am loving… I am really enjoying this new posting schedule I've adopted. Mondays-Wednesdays are kind of free for alls with weekend recaps, recipes, giveaways, musings, photos, announcements, TBV Apparel launches (hell yes!!!), reviews, and whatever the heck else fits my mood. Thursdays are "Loving Lately" posts, and Fridays are "Recovery Series" posts.
Weekends are for catching up on other bloggies, getting outside in the sun, working on the book, having fun with friends and fam, etc. Look at me, with an actual SCHEDULE! Ok, ok, I know it's not a really strict schedule or anything but hey I try and it's giving TBB (ahem, moi) some newfound structure, which is always fabulous.
Now that I've told you one thing I am loving lately, we may as well continue down that road…
 Things I'm Loving Lately // 9.11.14
1. Striped Button-downs ▶▷▸▹►
I actually fell in love with this look because my roomie is a fashionista and she has the cutest striped blouse that she throws on with just about everything from white denim shorts to jeans to leggings. I have always loved the stripe look (I get it from my mama) and am also super-duper in love with thin vertical stripe button-down dresses… I want them all! It's problematic.
2. PLAID ▶▷▸▹►
While on the subject of button-downs, I also want this shirt. In every color.
3. Suja Macachino ▶▷▸▹►
I've mentioned before that I recently started drinking coffee for the first time in my life. I avoided it in the past because of my super sensitive stomach and also because I didn't enjoy the taste. Once I realized I liked it, I drank it religiously for a few weeks (because I'm extreme like that) and then my pesky acidic stomach problems started to creep back up on me. I ditched coffee as a whole again for a few weeks, and then I discovered this fab Suja alternative. It's all natural, and because it's mixed with coconut water, cacao, vanilla bean, almonds and black sesame, the coffee taste is a lot more mild. And it doesn't hurt my stomach! (This isn't an endorsement BTW… I thought I should share for my fellow sensitive-stomach peeps.)
 4. Beverly Hills ▶▷▸▹►
Beverly Hills has always been a happy place of mine… it's like an adult Disneyland! It's CLEAN, the sun is always shining (okay not always but when it is, it's beautiful), and people who work there and hang out in the area are professional, well put together and interesting to observe. As a foodie, professional people-watcher, and lover of the finer things in life, I've always found a lot of comfort in hanging out in the BH. (No one calls it the BH. I just made that up.)
I spent the day there on Tuesday and felt extra motivated by the unique Beverly Hills buzz of energy. Plus, an old friend who I hadn't seen in five years (woah!) met me for a catch up sesh at Starbucks and that also added to my happiness level.
5. New TBV Apparel designs ▶▷▸▹►
We released three new t-shirt designs yesterday, which I am endlessly thrilled about. They promote my blog's message of balance. I think we learned a lot from the first go-round about what works and what doesn't work, and I think they represent the brand in the exact way I want them to. Check the shirts out, tell me your thoughts, & send me pictures of you rocking them!
6. Nice People ▶▷▸▹►
I've been working at cafes a lot lately, 1) because I love exploring my new neighborhood and 2) because working from home every day can get pretty damn repetitive. Working at cafes means a lot of, "Will you watch my laptop while I run to the bathroom / to refill my water / to take this phone call?" which also means gauging whether or not a person is actually trustworthy-looking enough to do so.
I am really trusting by nature (it's gotten me into trouble before… like getting all of my college graduation money stolen by an old "friend" who I left alone in my house), and generally I don't have to worry too much in Brentwood to begin with. I almost asked a homeless man who was hanging out in Starbucks yesterday to watch my laptop for a minute, and I really, really wanted to do it and let him prove that he was trustworthy, but naturally my saner side decided against it.
Anyway, I love when people are super nice and not only agree to watch my stuff for a minute but agree with a smile on their face, and then ask me to do the same whenever they need to get up for a few. The world should be a more trusting place… but since that can't always be the case, it should at least always be a friendly place.
7. This Hairstyle ▶▷▸▹►
I don't want to cut my hair (let's be real, it took me three years to grow it to this length), but if I did, this is the style I would go for. And the ombre is perfection. I tried ombre last winter, and it didn't totally work for me. With my fair skin tone I need to be a lighter blonde. But in case anyone forgot, this was me as an ombre chick (comparing myself to an Olsen because I'm obsessed):
8. Speaking of MK&A… ▶▷▸▹►
They are always fabulous. I saw this picture while browsing Pinterest the other day, and I couldn't not put it on the list. They are goddesses. It actually really bothers me when people criticize them and talk down on them for not having any talent, because they are brilliant businesswomen and have built an entire empire for themselves – never mind the fact that they didn't even need to, after their childhood of hit TV shows, movies and products. But they keep working because they love to create, and they are making an impact in the world of fashion. They always impress and inspire me. (And I kinda wanna be them.)
9. NutriBulletRx Event ▶▷▸▹►
On Tuesday I attended a NutriBullet event at The Peninsula in Beverly Hills (now you see where #4 spurred from!) to celebrate the release of their new NutriBullet Rx. It was a super fun afternoon at a gorgeous venue. When we arrived we filled out a questionnaire about our lifestyle and they had their nutrition experts make custom smoothies for us. I got anti-aging (haha) and it was a delicious blend of kale, microgreens, pineapple, coconut water and one of their superfood powders.
And I ran into some old friends at the event, which was fun! I was sent home with some great goodies like the new NutriBullet Rx and all of their superfood powders. I can't even wait to give it a whirl once this crazy week dies down!
10. "I'm not usually an internet bully, but…" ▶▷▸▹►
Okay, this would go in a "Things I'm Not Loving Lately" section if I had one, but since I don't, it's going here. You all know I get a lot of internet bullies, and I don't think they even deserve to be discussed on the blog but I do find it kind of comical that people think it excuses their rudeness if they start their comment by saying, "I'm not usually an internet bully, but…" and then they proceed to be an internet bully. You're probably not usually an Internet bully, but now you are.
If you don't want to be a bully, don't be a bully! Keep your thoughts to yourself. Simple as that. Or better yet, focus on spreading positivity. 🙂
11. New TBV Apparel Logo ▶▷▸▹►
As many of you know, I kept the name "TBV Apparel" for the clothing line because I wanted it to symbolize and stand for "Truth, Balance Virtue" in place of "The Blonde Vegan." With all of the other re-branding going on, re-branding the clothing logo got cast to the side. I finally created a new one… and it's the first logo in all of TBV/TBB history that I have made myself, so I am pretty excited about it! (The sub brand mark at the bottom was made by the lovely Jessica – I'm not THAT good with Photoshop yet!)
12. This article & this pumpkin cake pop recipe & the fact that it's almost PERSIMMON SEASON! Yahoo! 
What are YOU loving lately?! Have you had a chance to check out the new tees?!