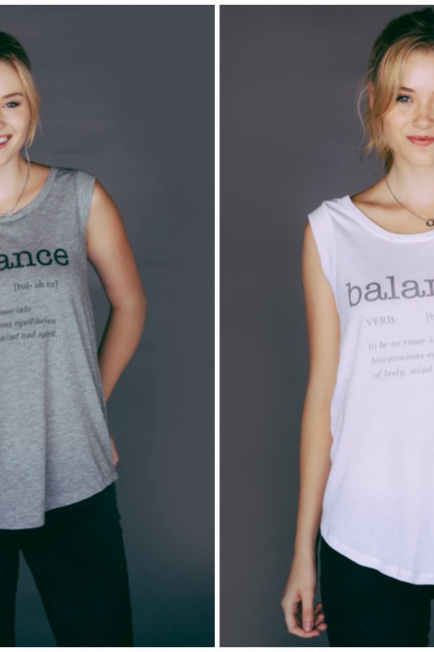 Hello, hello my loves.
This weekend was eventful, rejuvenating and reflective in many ways. I spent the weekend with family in the valley, and my mom came up to celebrate our cousin's 80th birthday (so amazing!) and we all had a blast. Sunday night I ended up going on an impromptu bar crawl with a friend and stayed up until 3 a.m. (I'm a crazy person, I know). We even decided it would be a great idea to watch The Little Mermaid. Cue "Under the Sea" & lots of cute little fishies.
It was reflective and difficult in the sense that we had to say goodbye to my grandpa this weekend. He would have been 93 this week, and he lived a long, full, beautiful life. He was one of the most content men I've ever known and the glass was always half full in his eyes. He grew up in Arkansas and nothing made him happier than playing cards with his fellow veterans in his boots and cowboy hat.
The last year of his life was tough for him and he was in a lot of pain. His memory was slipping, he was falling all the time and had zero appetite. For those reasons I thought I would feel more at peace with seeing him go, but there is still something so heart wrenching about losing someone who was such a huge part of your life. He was my last living grandparent and we are going to miss his smiling face and sweet demeanor very much.
 Losing him got me thinking about how I deal with loss in all areas of my life… and it's certainly not pretty. I've never been one to say goodbye very easily and will actually avoid doing so at all costs. My high school boyfriend and I have been off and on since we were 15, and regardless of whether we are together or not he will always be one of my closest friends. I have only let go of one or two friends in my life and those were for very necessary circumstances… and it was still very difficult. I'm the girl who forgives people for just about anything (don't get any ideas!) because I can't bear to be on bad terms with someone I care about.
I also hate saying goodbye to people even if I am going to see them the next day! It's never just an "okay, bye," it's a "so, I'll call you in the morning…" kinda thing with me. And even moving beyond people, there are my obvious food anxieties, my total yoga addiction, my all-or-nothing writing/working/drinking/everything mentality, and my neurotic ability to keep in touch with just about anyone and everyone I've ever cared about. (That last one is really a good thing, except when it gets in the way of me getting things done throughout the day because I have so many conversations going on!)
Loss is hard, and I'm not sure I totally allow myself to deal with it. Do any of us, really? I get close to the point of dealing with it and then I leap backward and panic about going through the painful emotions of truly letting go. And I believe that's also how I am dealing with my eating disorder recovery.
I accepted the eating disorder, I began working through it and I made strides, and then I kind of wanted to be done with it. I've tried extremely hard to convince myself that I am well enough to stay out of therapy, to build my own meal plans instead of relying in a nutritionist, and to jump back into my very busy day to day life without a ton of reflection.
Accepting how sad I am about losing my grandpa has prompted me to realize there are a lot of things in life I need to more than just accept. I need to allow them to happen… I need to allow the emotion to run through me so I can deal with the pain and let go of it. Instead, I let little things build and build on top of each other and then I bury them somewhere, somehow.
So, here's to challenging ourselves to actually DEAL with our shit. I know I'm not the only one who puts it off. And in true Byron Younger fashion (my gpa), I will celebrate his life and be happy that I got to spend nearly 24 years around him. And I will also celebrate my own life, every day, because that's the way it should be and I think sometimes we forget to do that.
Things I need to / want to deal with head on? Recovering from my eating disorder, the craaayzay anxiety I get on a daily basis about pretty much everything, procrastinating the inevitable amount of work I still have to do on the book (even though I love writing it), and some other more personal things I probably shouldn't flood the blog with.
So, somehow, this post is meant to be a happy one. We all deserve to celebrate our lives, and we all deserve to be ridiculously happy as much as humanly possible.
Excitement of the Moment:
In other news, go check out the Katsuya #RollOutTheResearch contest and vote for your girl TBB so my roll can get featured on their menu for the month of October! It's a wonderful competition raising awareness and money for breast cancer research. 50% of the proceeds from the roll will go toward funding research all month long. Mine is the fourth one down on the right! Yahoo!
And secondly… I am doing a super fun TBV Apprel Trunk Show at Gingersnap's Organic when I go to NYC next month! The trunk show is on October 6th, and it includes delicious raw vegan food and drink (and the best raw donut holes you've ever had), great company & fun mingling! Buy your ticket now if you're interested because space is limited! I am so excited!
What do you need to deal with in your life in order to move past it and be able to be your happiest self? How do you deal with loss? Thoughts on the competition & upcoming event?!