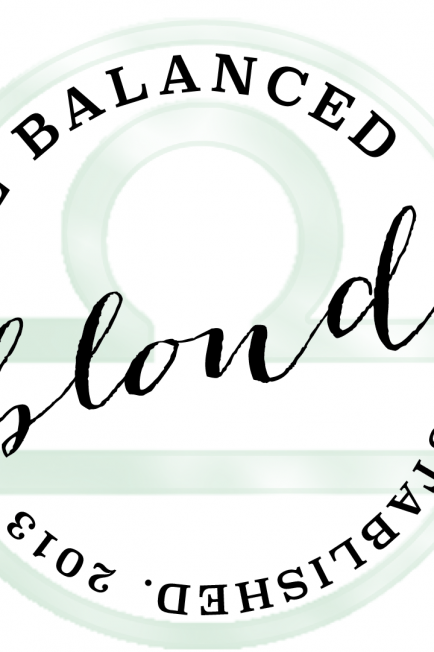 The Ultimate TBB Restaurant + Grocery + Cocktail Guide to NYC
So, it's no secret that I am engaged in a full-blown love affair with New York City. I have lived there twice and don't really plan on stopping there. I got back from my most recent trip to the city last week, and while I planned on updating the blog daily throughout my trip with my what-I'm-doing-in-NY-today romps, I was too unbelievably content and captivated to even get anywhere near my computer.
And if you know me, you know that's a huge fete. There are not many things I love more than writing for this bloggy.
While I was there, I got a whooole lot of, "WHERE SHOULD I EAT IN NEW YORK?" emails and "Where should I stay?!" and "What's the best neighborhood?" and "WHERE do you buy your clothes in the citayyyy?" etc. etc.
So I decided to put together a comprehensive little guide to all of my favorite NYC spots. The city is buzzing with energy from the coffee shops to the parks to the beautiful souls that inhabit the city. And we all know I am a certified grocery-shopping addict (it's an expensive habit, I know, I'm trying to kick it… a little bit…!)
I was going to make this post a FULL guide to NYC, but after I started writing the food portion of the guide I realized it would way too freakishly long if I did that. So we are going to have to break it up into parts.
Without further, ado, THE food (restaurant, grocery + cocktail) guide to the city of dreams:
Restaurants:
---
 Would it really be appropriate to start this list with anything but food? NYC is notorious for its fabulous restaurants of all different tastes, styles, price ranges and cuisines. It's a foodie wonderland. I did a little Yelp-esque monetary guide here ($ – $$$$) in case you have specific budgets in mind… Ready? Here we go.
Hu Kitchen ▶ ▷ ▸ ▹ ► ▻
West Village, near Union Square
Paleo, casual, great for breakfast, lunch or dinner
$$$
Hu Kitchen is a Paleo restaurant (plus quinoa!) that uses no cane sugar, refined sugar, wheat, soy lecithin, gluten, emulsifiers, or GMO products. That's right, they make super extremely delicious Paleo desserts with coconut sugar and natural sweeteners like dates and raw honey. But more than just desserts they also have an extremely delicious cold food & hot food cases with just about anything your hungry heart could desire. AND they have a super cool concept called a mash bar, which is more or less a healthier version of a frozen yogurt bar. Plus juices and smoothies. Can you say my heaven in a restaurant?
My all-time favorites are the roasted broccoli, Primal kale salad, grain-free fish sticks (sounds questionable on paper, but they are delectable), roasted chicken, and of course the juices and all of the mash bar. And their crème brulee is one for the absolute books. Oh, and their breakfast is INSANE… their breakfast burritos are so healthy and amazing I can't even handle it. Plus, the owner's name is Jordan and he kinda rocks.
And don't short yourself on getting a locally made Hu chocolate bar. Okay, I'm done gushing… for now!
Candle 79 ▶ ▷ ▸ ▹ ► ▻
Upper East Side, 79th & Lex
Vegan, intimate, sit-down
$$$$
Candle 79 is THE place for vegan cuisine in NYC. Not only is the atmosphere fantastic and the food delicious, but their cocktails rock and the menu is innovative in a way I have never seen vegan food done anywhere else. Some of the can't miss items are Angel's Nachos, the warm kale and faro salad with tempeh (TO DIE FOR), the Spaghetti & Wheat Balls (wheat isn't my thing, but my very non-vegan dad loves this item so it must be amazing), and you must, MUST get either the Mexican Brownie or the Chocolate Peanut Butter Torte. Last time I was in NYC I took myself on a solo lunch date here and I was in my absolute heaven. 
Gingersnap's Organic ▶ ▷ ▸ ▹ ► ▻
East Village
Raw vegan, intimate, casual
$$$
Anyone who knows me knows that I am obsessed with Gingersnap's. I wholeheartedly believe they have the best green juice in all of NYC (the Kick… ah, I am missing it as we speak), and all of their organic food, juices and soups are so yummy and nutritious. And, as the name portrays, they are 100% organic and owner Jamie Graber takes organic very seriously so contrary to the usual organic concerns, you can trust them above and beyond. Some of my favorite menu items are the ramen, the chia seed pudding and the raw vegan donut holes. Plus, who doesn't like to support businesses run by kickass women? I know I do.
 And I have hosted some fun events there. Win, win. Next time I am in the city I plan on doing another one – tell me what you'd like to see!
Feel Food ▶ ▷ ▸ ▹ ► ▻
West Village
Mostly, vegan options, casual
$$$
Feel Food was on my street when I lived in NYC, so naturally I ended up going there a ton. Their salads and their gluten-free dosas are so good and so nutrient-rich. I used to live for getting the most colorful veggie salads there with yummy light citrusy dressings. One thing I will say is that their smoothies aren't my fav. Just trying to be honest – you're better off going down the street to Hu, Juice Press, Juice Generation or Elixir… all within a three minute walking radius. 
Juice Press ▶ ▷ ▸ ▹ ► ▻
Locations throughout the city
Raw vegan, juices, smoothies
$$$
Amazing juice and smoothie bar with yummy raw food options to boot. I hustled my booty there every single morning for a coffee + Black Label and/or their new Black Label Latte and Black Label Almond Latte. (Black Label is an amazingly delicious combo of dehydrated almonds, coconut water, coconut oil, sea salt and vanilla bean). If you are into cleansing (which I don't exactly recommend unless solid food is involved or you really know what you're doing), you can create your own cleanses there which is super fun. 
Oatmeals ▶ ▷ ▸ ▹ ► ▻
West Village near Bleecker
Oatmeal!
$
I tried this for the first time last time I was in NYC, and I have two words: Totally. Obsessed. We all know how I feel about oatmeal, and specifically about oatmeal with endless and delicious topping options. Oatmeals is a fair price and an adorable little spot that serves oatmeal with all sorts of toppings all day long. They have sweet, savory and everything in between. And you can even choose between water-based and milk-based oatmeal!
Pure Food & Wine ▶ ▷ ▸ ▹ ► ▻
Union Square area
Raw vegan, upscale
$$$$
Pure Food and Wine is the raw food equivalent of Candle 79, in my eyes. It is upscale, sit-down, awesome environment, yummy drinks, ADORABLE outdoor patio (in the warmer months… don't even subject yourself to that in the winter), and has the yummiest food and raw vegan desserts that I absolutely dream about when I am not there. One week I went here FOUR times, because it's just that good… and I feel comfortable dragging non-veggie friends there too, which is always a plus. 
 Jivamuktea Café ▶ ▷ ▸ ▹ ► ▻
Union Square area
Vegan, Macrobiotic
$$$
This yummy, casual macrobiotic café is attached to an awesome NYC yoga studio that has been around forever – Jivamukti. Their dishes are macrobiotic and super healthy and nutrient-dense. You get what you pay for… it's on the pricier side, but that's because they only use the best ingredients and everything is extremely fresh and plentiful. Their "Yogi's Choice" bowls are seriously to die for. I love to get mine with quinoa (the fluffiest quinoa I have EVER had!), black beans and steamed kale. And I love, love their smoothies and big, foamy chai teas. It's also the greatest place to post up with a computer and work the day away.
Other favs ▶ ▷ ▸ ▹ ► ▻
One Lucky Duck: Union Square + Chelsea locations, Raw vegan, $$$; Delicious pre-made raw salads, smoothies, juices and desserts
Buddakan: Chelsea, Pan-asian cuisine, $$$; SO fun for environment, plus delicious food and cocktails
Eat Drink Wild: West Village, Pizza + Salads + Soups, $$$; Hole in the wall and great for a romantic night or dinner with friends… and the yummiest Sangria
Juice Generation: Several locations, Juices + Smoothies + Raw food, $$$; The BEST coconut kale smoothie… served INSIDE of a coconut
Peanut Butter & Co: West Village, PEANUT BUTTER RESTAURANT, $$; A restaurant dedicated to peanut butter sandwiches. End of story. I'll admit, the atmosphere leaves much to be desired, but if you're craving a good PB&J then this is your jam.
Peacefood Café: West Village, vegan restaurant, $$; This was totally my go-to place when I lived in NYC. The food is delicious at a pretty decent price and everything is vegan, which is cool if you're in the mood or if you are dietary restrictions. Their desserts and salads are my ultimate fav.
Candle Café: Upper East Side, vegan restaurant, $$; Candle 79's more casual younger sister. Better for daytime.
Locanda Verde: TriBeCa, Italian tavern, $$$; This is the ultimate brunch spot. Their food is serious food porn, and their drinks are super fun. Plus, for a NYC restaurant it's super spacious and makes you feel like you're in a real Italian (or at least San Franciscan) tavern restaurant.
Rosemary's: West Village, Italian, $$$; Amazing atmosphere, amazing food, amazing drinks. If you're looking for a cute date spot or a fun atmosphere for girls' night out, this is your place.
Souen: Three downtown locations, Macrobiotic, $$$; So fresh, the fish I trust MOST in Manhattan, so healthy and so consistent. Beyond worth every penny, and cute little intimate atmosphere 
Grocery Stores:
---
 Whole Foods ▶ ▷ ▸ ▹ ► ▻
Locations all over the city, but Bowery, Union Square + Columbus Circle especially rock
$$$
I won't say a whole lot about this, because there are Whole Foods Markets all over the US. But naturally, as a food blogger and an organic produce lover and total food lover in general, this was on my daily list of stops when I lived in the city. If you can make it to Bowery… it will NOT disappoint. Full trail mix bar (say what?!?), amazing prepared food section, and tons of restaurant seating and food options upstairs. It's one of the best I have been to by far. And if you're grocery shopping there, be sure not to overload yourself unless you plan on taking a cab home… I have definitely trudged through the snow with TOO many heavy-ass WFM bags. (At least they've never broken.)
Integral Yoga Natural Market ▶ ▷ ▸ ▹ ► ▻
West Village near Chelsea
Organic & vegetarian (almost vegan… they don't carry eggs, but they carry dairy products)
$$$
Considering the fact that this was on my street when I lived in NYC, I went here ALL the freaking time. If I wasn't at Whole Foods, I was at Integral Yoga. It's better to go here for the purpose of picking up custom items that you're looking for… raw local honey, local almond milk brands, a few produce items, superfoods, organic soups/smoothies/juices, gluten-free flours and healthy bulk bin options. I wouldn't suggest doing all of your shopping here because it would certainly get pricey. They also have super yummy homemade desserts and these superfood balls that are to die for.
LifeThyme Natural Market ▶ ▷ ▸ ▹ ► ▻
West Village
Organic but not limited to any particular style or cuisine
$$$
Amazing for organic, trustworthy produce, hot and cold prepared food options, organic brands, homemade smoothies and juices, local almond milks, gluten-free options, etc. They have an upstairs seating area that isn't anything special but it is relaxing if you want to plop down with a book for a while and enjoy your food!
Citarella ▶ ▷ ▸ ▹ ► ▻
West Village (right next to LifeThyme!)
Gourmet market
$$$
Citarella can also be a bit pricey, but if you are looking for a trustworthy place to buy fish in the city… this is your place. They especially have delicious salmon, shrimp and sushi. Their salad bar is really good, too. I bought my produce here a lot because it is always fresh and yummy, and they sell a good selection of Kind bars, Larabars, etc. (You know I love that!)
 Garden of Eden Gourmet Market ▶ ▷ ▸ ▹ ► ▻
West Village, close to Union Square
Gorumet market
$$-$$$ (Student discount available)
Somehow I only discovered this place last time I was in NYC even though it was in my old neighborhood and right next to my old school! They have an awesome selection of prepared foods if you're on the go for lunches, and lots of great organic products and produce to choose from. They have deli foods, cheese, a bakery and do specialty items as well.
Other favs:
Gourmet Garage, Westside Market, Trader Joes (obvi)
Cocktails:
---
 Oh me, oh my! You know that when I lived in NYC I wasn't the hugest alcohol drinker in the world, but I still got around when it came to the nightlife scene. I have a few favorites when it comes to bars + cocktail spots in the city.
Candle 79 ▶ ▷ ▸ ▹ ► ▻
As mentioned above, Candle is on the Upper East Side and is a delicious and wonderful organic vegan restaurant. They have incredible "eco cocktails" including the Reforestation which is made with VeeV acai spirit, wheatgrass infused Crop vodka, muddled mint, ginger-agave, lime and club soda on the rocks. And for every Reforestation sold, a tree is planted in your honor! They also have an incredible organic and all-natural ginger ale that is just fabulous when paired with a splash of vodka.
The Flatiron Room ▶ ▷ ▸ ▹ ► ▻
Flatiron, Whiskey Bar
$$$
Okay, so this is a whiskey bar, but they also have vodka, gin, wine, champagne, beer and etc. The atmosphere is unbeatable. When you step into the bar you feel like you're walking into a super classy Roaring 20's restaurant/bar. They have live jazz and bluegrass music and a fun happy hour every night of the week, which makes for such a fun environment. I am in love with this place and have so much fun every time I'm there.
The Tippler Room ▶ ▷ ▸ ▹ ► ▻
Chelsea, Underground bar with fun cocktails and food
$$
This is more of a going out spot, and they have some delicious and innovative cocktails. Whatever you do, don't get their grape juice vodka drink (I forget what it's called) because it's pure sugar and tastes a bit like black licorice, but for the most part everything else rocks and I always have a blast there.
Alta ▶ ▷ ▸ ▹ ► ▻
West Village, adorable restaurant with fun drinks
$$$$
Definitely a place to go on a special date night or a night on the town with a small group of friends. Their food is also really good, and their drinks are fun. Very classy environment and adorable restaurant.
Sotto 13 ▶ ▷ ▸ ▹ ► ▻
West Village, restaurant on residential street (my old street!) with great cocktails, bar, wine, happy hour, brunch, etc.
$$$
If you go to NYC and don't do a boozy brunch at Sotto 13, you are seriously missing out. End of story. And then indulge in one of their pizzas and their insane Brussels sprouts dish.
So…. there you have it! My comprehensive guide to NYC food + drink! AKA THE Guide to THE Best City in the World! If you try any of these places… please do let me know, and tag me on Insta/Twitter/FB so I can drool over your food and be super excited that you love it as much as I do!
Xox,