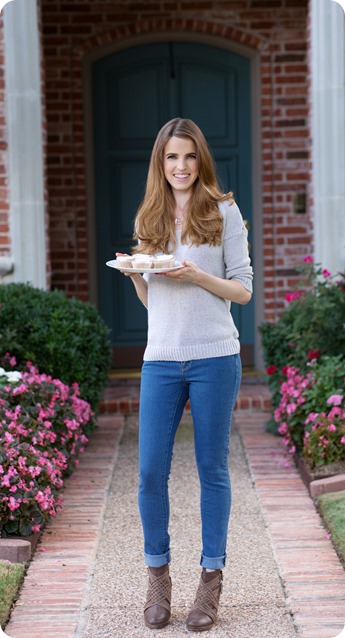 Recovery Series #6 // Chocolate Covered Katie
"Chocolate Covered Katie Anorexic" is the second thing that comes up when you Google search healthy dessert blogging extraordinaire CCK on the internet. Right below her Black Bean Brownies and right before her Cookie Dough Dip (my personal fav), is something extremely personal and quite ridiculous. Needless to say, this girl is no newbie to the land of internet trolls.
When I decided to come forward about transitioning away from veganism, it was Katie who I spoke to on the phone in the wee hours of the morning while pacing frantically around my NYC apartment. "I'm going to press publish, I just have to do it," I said, feeling like a maniac but knowing she totally understood the pressure that comes along with blogging about a specific healthy lifestyle… And her words of support and encouragement coupled with her realistic, "You know you're probably going to get death threats, right?" prepared me for the worst (which certainly came) and also gave me the strength to go through with posting the article.
Katie's blog has always been a very favorite of mine because her food photos are sensational (serious food porn), her writing voice is the perfect amount of to the point recipe details with little glimpses into her head and everyday life. The fact that people on the internet choose to judge and attack her for her weight – on both ends of the spectrum, is beyond me.
She gave me the awesome opportunity to chat with her about her recovery journey… not about the "anorexia" rumors floating around the web, but of an intense exercise addiction that started to effect her life in quite negative ways. Without further ado… CCK, take it away!
Recovery Series #6 // 
▶ ▷ ▸ ▹ ►
---
Q: Full name, Age, Current Location:
A: Katie Higgins… or Chocolate-Covered Katie! 28 years old. Washington, D.C.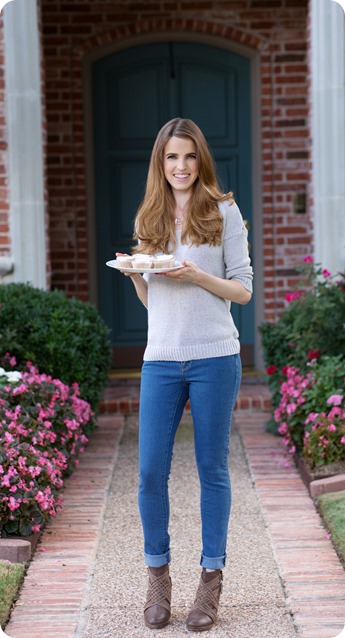 Q: Over-exercising is something I can totally identify with, as it is a way us extreme & super-driven people can control our lives in a way that at first is seemingly so healthy. Do you recall when your running took a turn for the obsessive & unhealthy?
A: I think it was around 4 or 5 years into it. When I'd started running in college, I could not wait to get out there every day and run. I was one of those people no one believes because they insist they really do love running. But, as the years went by, that passion slowly transformed into a feeling of obligation. The first time I forced myself out the door when I didn't really want to go, that's when I think it became unhealthy.
Q: At the peak of your obsession, how often were you running and what were your usual distances?
A: I ran 8 to 10 miles at least every other day for over five years, without taking a single break no matter the weather. It might not be too much for someone else, but for me it was too much.
Q: What was it about running that became addicting for you — the "runner's high," the controlling aspect of seeing results in your body, burning calories, the attachment to the practice itself, feeling strong, etc.?
A: After a while, it became part of my identity. Even when I knew I wasn't enjoying it anymore, I was afraid to give it up because I identified as a "runner." I had such a long streak going of never skipping a run that I was scared to take that initial step and just not go out one day. I was afraid of change, I guess.
Q: What kind of changes did you see and feel in your body and mental state at the peak of your obsession?
A: I was tired ALL the time. When friends would invite me out at night, I often declined invites because I knew I had to run the next morning and therefore didn't want to be up late. Energy for all non-running activities was low… And I didn't even realize how low my energy was because this had been "normal" for me. It was only when I gave up running and suddenly felt like I could accomplish a million things at once and take on the world that I knew I'd been in a state of low energy for years before. The funny thing is that now I feel like I could run a marathon!
Physically, yes I was at a low weight and looked a bit drawn. However, my body still functioned normally and I never had an eating disorder to go along with the running obsession.  I attributed the low weight to genetics and a fast metabolism, but this turned out to be only part of the issue. The real issue was that even though I was always eating I just could not take in enough food to make up for all the energy my body burned from the stress of the high-impact running.
Q: You've been given a lot of crap in the media & the online blogosphere for being "too thin," and then "too fat" (laughable), and you've been been called a "fat slug" *(WTF)! How did it make you feel to be attacked by people who don't even know you and who have never even seen you in person? Did the criticism fuel your obsession, help you come to terms with it, or neither?
A: The eating disorder comments hurt. Here I was stuffing my face on a 3000+ calorie diet because I WANTED curves, and people were attacking me for the very things about which I was insecure in the first place (my toothpick arms, childlike body, etc.). They also accused my blog of promoting eating disorders simply because of how I looked (not reading the message my blog sent out).
The fat slug comments…  I almost screamed with joy when I got that first "fat" comment because I knew I had made it; I knew people no longer saw me as anorexic, and this thrilled me.
When I stopped running, my body basically transformed almost overnight into the exact body I'd always wished to have! It was fantastic! So although I still get both "too thin" and "too fat" comments, neither really has an effect on me anymore.
Q: Okay, enough of the difficult stuff. Tell us what RECOVERY looked like for you! How did you begin the recovery process, and what did "getting help" look like?
A: In late 2012, I got the idea in my head to just stop running one day. Just like that. But I kept delaying it, saying, "One more run. Just one more. Then I'll quit."
Finally in the summer of 2013, I forced myself to just do it; to just not run one day. On that morning, I walked instead. And with every stride, I contemplated picking up the pace to a run. But once I took the initial step, it was a lot easier than I'd thought it would be. I was shocked to find I didn't miss running at all. And with the renewed energy I had for other activities, I began rediscovering forgotten parts of my identity.
It was like waking up every morning high on caffeine, without ever taking a sip of coffee.
Q: How did friends and family react to the change? Were they relieved when you started cutting back on exercising?
A: I had to work on friendships I'd neglected due to lack of energy in the past. I began saying "yes" to every single opportunity; every single concert, party, dinner, night out on the town… And my friendships became much stronger; my social life MUCH more vibrant.
Q: What has the best aspect of recovery been? 
A: EVERYTHING.
All the energy! And the new curves don't suck 🙂
Q: Do you ever feel an itch to revert back to those old habits? (I know I do.) If so, what are some tips for overcoming the challenges?
A: Never. I know what my life was like then, and I know what my life is like now. I have no fear of ever going back.
Q: Your blog pretty much sticks to food– there isn't a whole lot of "This is how I feel today…" which is great, because it characterizes the consistent and upbeat tone of your massively successful web presence (and keeps the focus on your delectable dishes). Here is your chance to express some things you'd like to say on your blog that you know aren't "CCK appropriate." Let's hear 'em! Top 3 things you'd like your readers to know that you haven't written about:
A: The "blog Katie" is only a small part of me; one-dimensional. There are so many things unrelated to food that I feel I can't talk about on the blog. Relationships, friendships, etc. The blog is like a younger, politically-correct, dessert-obsessed version of Katie. It's my true upbeat and passionate personality, but it doesn't reflect all of who I am.
Q:  What is the BEST part about blogging? Has your blog helped you overcome the difficult times you went through with over-exercising, or is it ever a trigger for you? I know many bloggers (including myself) find the act of blogging itself occasionally triggering — especially surrounded by food, health, wellness and fitness questions all day long!
A: Everything is the best part about blogging, from experimenting in the kitchen to photographing the recipes to putting it all together into a blog post. No wait; when someone writes in and says he or she made one of my recipes… THAT is the best part about blogging. 🙂
A huge THANK YOU to Katie for being here today and sharing her story! Be sure to check her out over at Chocolate Covered Katie, on CCK Instagram & Facebook pages!
Anyone else out there suffer/suffered from an exercise addiction? I know I can relate… and Katie gives the best advice when she says that recovery helped her discover a new part of her identity. SO worth the work.