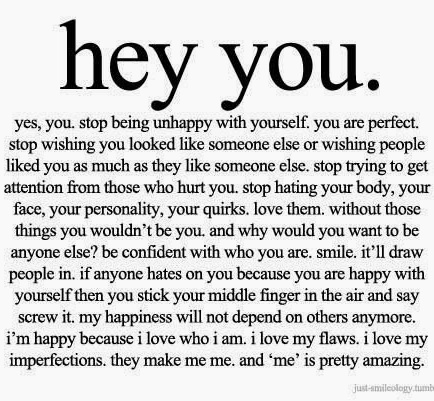 Hi, all of my beautiful and lovely souls! It has been a wild few days (read: Jordan's insomnia self reappeared and came out to play for a good portion of last week) but I am beyond grateful that the wildness only comes from good things.
The BEST thing is that I am feeling super happy, thankful, content and excited with all things TBB. The app (if you haven't checked it out yet, type in 'The Balanced Blonde' to the App Store, or click here… I am so thrilled about it) has been #1 in the Food & Drink charts since it was released last Wednesday. Chicka whaaat?! Seriously, I had no idea it would be such a hit but I am beyond excited about it, and I have all of YOU to thank for supporting me by downloading it, checking it out, reviewing and rating it and giving me your amazing suggestions and tips.
The other exciting thing is the upcoming app launch party that is now confirmed for November 13th at Equinox in West LA. If you're LA local or find yourself coming to LA at that time for any reason, reach out to me because everyone in this community is 110% invited. I want to celebrate with all of my favorite people, health and wellness influencers, readers, friends, family and fellow life rockers. Because we are all rocking at life and that deserves to be celebrated more than anything else.
Other than that… I am working away on Breaking Vegan – my memoir due out next October – and on TBV Apparel and recipe creation and fun upcoming events and collaborations. What would YOU like to see on the bloggy recipe-wise and collaboration-wise? It's all of you who I owe my full-time TBB-ness too, so first and foremost connecting with y'all is beyond important to me.
Tonight I'm headed to my old sorority (LMU Alphi Phi, what what!) to give a little talk on entrepreneurship and the art of following your passion & your heart, and I couldn't be more excited. I can't wait to connect with my girls & meet a bunch of the new gals and talk about what I love more than anything.
We will be back with the Recovery Series this Friday with the amazingly inspirational Jessica Sepel and her recovery story. Of course we will have our regular Loving Lately and a fun joint giveaway with my girl The Healthy Maven. And by the grace of god I certainly hope I will get a recipe post up this week but no promises on that… OH, and obviously a few more written-in-stream-of-consciousness-fashion insomnia-induced HEY WHAT'S UP posts like this one, because I just like to check in and say hello.
Anyway, I thought I'd leave you for today with some photos of some of my FAVORITE people using the app & photographing themselves with the app. If you'd like to see your own photo up here, email it to me and/or tag me on Instagram and use the hashtag #tbbapp so I can see!
The Balanced Blonde App Photo Roll!
My lover Lisa from amazing fashion + lifestyle blog Mind Body Swag (side note: Lisa and I were introduced when I was living in NYC by a mutual BFF, and I am so inspired by her energy and kindness in so many ways. I feel very lucky to have her in the TBB community! Oh, and she's a TBV Apparel model. Duh.)
Jessica Revesz from new(ish) + amazing fashion and lifestyle blog Jess Hannah, a.k.a my TBV Cleanse designer and one of the most talented creative people I know.
Sweet + beautiful Eleni McMullin from amazing fashion blog Convey the Moment enjoying the app in her adorable winter get-up!
My fellow LA balanced blonde chick, Nikki Sharp of Stay Sharp Be Strong. So excited to learn that this girl and I live but 5 miles from each other… Can you say blog friends turned real life friends? Kale yeah.
My sweet Sophie modeling the App's Breakfast page at our fun Juice Served Here raw cooking class on Thursday night. TBV Apparel Spread and all! And Philosophie Superfoods in the back… my lifeblood.
My favorite wellness magazine, Happy Well Mag, snapped a beautifully artistic shot of the app on their kitchen table.
And my perfect niece Kealey Jae, because obvi the app is toddler approved… Perfectly painted nails & all!
More to come!! Send me your photos so I can seeee and hashtag #tbbapp! Oh, and check out Well + Good NYC's awesome article today on 8 Amazing Pumpkin Recipes that Don't Includes Lattes or Pies (who needs that nasty PSL?!) that also features a mention of TBB App! Annnddd my Pumpkin Almond Butter Oat Bars, because they're insanely perf.
How's my tribe of perfect beings? I love you all so much!