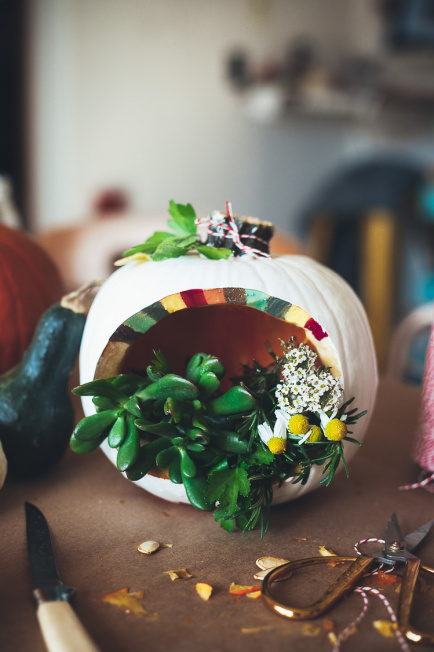 Hi there babes! If you read my "Updates from Crazy Town" post on Monday, you'll know why I have been a bit off the map this week. I promise it's only because really exciting things are in store over here and also because TBB App is totally out there killing it in App Store land.
I have been planning the launch party anddd doing lots of dirty work on the book…. In the long run it's only to share with all of you so I am really connecting (I swear!) even though I've been away from the blog for a few days.
I am headed to an amazing oasis called The Springs today in Downtown LA, and seriously can't wait to share all of my fun findings there on the bloggy with you all next week. And tomorrow is miss Jessica Sepel's Recovery Series post… yippee!
In the meantime it's time to discuss some Loving Lately business. And there's a whooole lot of wonderfulness I am loving lately. Here goes…!
 Loving Lately ▶ ▷ ▸ ▹ ► ▻
1. Connecting with other passionate souls in the wellness space
Well, you KNOW I simply adore hanging out with like-minded individuals who want to bring health, wellness, balance, nutrition and fitness advice to the world. I am so inspired by others who are out there spreading their message. That has probably been the best part about blogging so far… having the opportunity (and the excuse!) to hang out with so many awesome passionate people.
On Tuesday I got to hang with miss Jessica Sepel and her rockin' manager Rachel. We chatted about our own recovery journeys, what we're up to now and basically connected on every level imaginable. I will save the rest of the story for tomorrow's recovery post, but I just had to mention it now because hanging out with Jess totally made my week. 
2. The Balanced Blonde App being #1
Can I just say that I had NO IDEA that the App would end up being so popular? It's a place for healthy recipes, healthy living guides, shopping list, FAQ, favorites features, etc. to combine so you can have everything in one place… and lots of info that's not on the bloggy… And I am freaking STOKED that it is doing so well. It warms my heart to know that the things I am spending time on and pouring love and effort into are being well received and have a place out there in the world. Yay for that.
So, I know I frequently mention a few of the people on my TBB team, but I have never exactly explained who is helping me with what and how ridiculously amazing and helpful they all are. It's a small little team and more or less I am still VERY involved behind the scenes, but I have picked up a few wonderful movers and shakers along the way. I have decided that next week I am going to do a "Meet The TBB Tribe" post, and you will learn about all things Tynan, Cyrus, Ali, Jess, Morgan, etc. I can't WAIT to introduce them to you! (PS, say hi to Ty Ty!)
Cate McNabb Lipstick!!!
First of all, those of you that know me know that I am a lipstick freak. I do not really wear makeup other than lipstick and lip gloss, but I love experimenting with fun colors and spicing up any outfit (yes, even my daily yoga clothes) with a little pop of color (usually a light pink) on my lip. I am always looking for natural, paraben-free and cruelty-free lipstick that actually has a deep and vibrant color (super hard to find combo), and I have been in LOVE with Cate McNabb Cosmetics lately for that reason.
 Their stuff is also ideal for sensitive skin, so basically it's my lipstick form of a BFF. They have all sorts of cosmetics for skin, lips, eyes and brows that you should 100% check out here. You know I wouldn't guide you in their direction if I didn't absolutely love their stuff… so you can trust me on this one. I am totally obsessed with their lipstick…. Especially this color!
5. Equinox
I know I've mentioned this a few times recently, but I am LOVING having an actual gym membership again versus just my yoga membership and running outside and doing home workouts. I put it off for as long as possible because I have been traveling so much and didn't want to spend the extra $$ on another fitness membership, but who was I kidding? Working out is my lifeblood. It makes me happy, it makes my body and mind feel balanced and strong, and it's the perfect way to wind down from the crazy work life that I've taken on. I am freakishly in love with Equinox West LA and am SO happy to be hosting my app launch party there in a few weeks!
6. Long Distance BFFs
After all the moving around I've done over the past few years, I now have super close friends on opposite coasts. I am used to being long-distance with certain friends, but that was usually just across the state of California (you know I hop back and forth between So Cal and Nor Cal like it's my job). Now I have some of my closest friends in the universe living in NYC while I am out here in LA… and let me just say I am so unbelievably grateful for them and how easy it has been to stay in touch.

 I had a phenomenal phone conversation with my sweet Clare (remember when Clare and I went to Woodstock together?) that really grounded me in a time of slight manicness. We connect in such a special way and have so much in common after our amazing experiences traveling together and sharing a room for many years.
There is also my best friend Katie in NYC who makes long distance friendships so easy it's almost ridiculous. She is so supportive (just like Clare) and so open and whenever we talk it's like zero seconds have passed. I just feel very thankful to have such unbelievable friends… especially with the craziness going on lately it is so comforting to know that my support system is beyond top notch. I love them! And I love my local friends. I love them all a whole lot.
7. Multi-usage Objects
Don't ask me what provoked me to use my VItaMix as a vase for my flowers from the Farmer's Market this weekend… but correct me if I'm wrong when I say that it's kinda perfect and weirdly trendy DIY? (Also what's a girl to do when she has 4 great fully functioning blenders?)
8. Alpha Phi
When I graduated college I was super ready to move on and do new things. I have trouble staying in one place for tooo long (you know this about me), and by Senior Year at LMU I was totally itching for a new adventure. I loved being in a sorority but sometimes I felt that enough was enough with all of the mandatory events, extremely packed social calendar, weekly meetings, the pretty time-consuming rolls I took on, etc.
 WELL, I went into LMU Alpha Phi on Monday night to give a talk about entrepreneurship, following your heart, my ED recovery and to sell my t-shirts with Ty, and I was absolutely blown away at how much it felt like going HOME. Seeing the girls put me in such a WONDERFUL mood I have been on cloud nine for the rest of the week about it. It is so special to have such a loving and supportive group standing behind you, and it made me doubly grateful that I was a part of Alpha Phi and that I connected with so many incredible people through that organization. Seeing them ROCKED… the world better watch out because those girls are about to do huge things.
9. Inspiration Boards
Well, I have been SUPER into Pinterest lately, and I am gearing up to decorate the shit out of the really cute Inspiration cork board I just bought off of Etsy. Any ideas are much appreciated!
10. This girl's cover of T Swift's new Blank Space
I admit I only came across this cover because all of the sudden the actual song was muted on YouTube and I was too lazy to buy it at the moment, but I had it on repeat ALL day yesterday. So impressed by this young lady. How adorable and amazing voice… again makes me wish I could sing. Sidenote: I can't. At all. 
11. Amazing yoga teachers
I am doing a full post on this ASAP, but I have been going to a yoga teacher lately who has the expertise to tell you SO much about your body, your alignment, where you carry your stress, the mood you're in, etc. by just LOOKING at you. Literally just by taking a glimpse. He has been spot on with me for weeks at this point. I can't wait to elaborate, but basically the other day he told me, "You know you're moving from one form of imbalance to another." Which is one of my largest fears in life. And he totally called me out. More to come.
12. THIS amazing Gooey Pumpkin Spice Latte Chocolate Pudding Cake
Because Angela is just amazing. And because I kind of slacked on creating a new Halloween recipe. #whoops
13. TBB in BuzzFeed.
#7. Life is made.
 14. This Pumpkin Carving Party
Because I desperately want to be friends with Molly Yeh.
PS… Happy BIRTHDAY to my sweet love & sis Miss Laura. If you want to see a really incriminating photo that I probably should have had more self-restraint to NOT post… check this out, hehehe.
What are YOU loving lately?!?! What the heck is up?! Xox