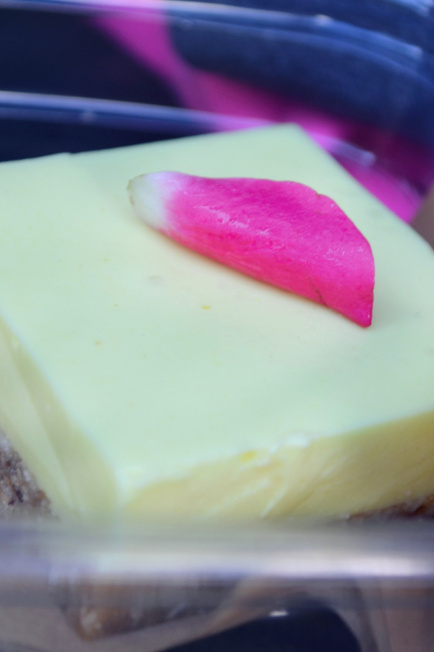 The Springs LA: An Oasis of Amazingness
Hi all, and happy Wednesday! I am absolutely LOVING the wonderful comments and emails I've gotten regarding Monday's post about taking steps to fall ridiculously in love with your life. We are ALL capable of manifesting our happiest selves, and everyone's responses just reminded me times ten how excited I am to share my book with you all on this topic (among others!) when it comes out next year.
Two FABULOUS examples of people who have followed their hearts to make their dreams come true are the owners of The Springs LA, Kimberly Helms and Jared Stein. Where do I even start when it comes to The Springs? The best way I can put it is that it's a wellness oasis smack dab in the middle of the Arts District in Downtown LA (which you know I have mentioned before is a neighborhood that I have recently fallen head over heels in love with). 
The Springs is more or less my dream come true. It is a raw vegan restaurant, juice and smoothie bar, a hub for creative beings to come + hang out + play music + host and attend events, a YOGA STUDIO, and wellness center with massage, an infrared sauna, colonics, the works. I have always envisioned one day opening a beautiful space that combines healthy, nutrient-dense and delicious food with the beauty and zen of yoga and wellness (my vision also included yoga therapy + healing center to recover from eating disorders and addictions)– but Kimberly and Jared beat me to it which is definitely a good thing because I think I should stick to the blogging world for now. 😉
I was lucky enough to get a personal tour of the space by Kimberly, Jared and their wonderful head of the Wellness Center, Joyce Rockwood– three amazing souls transplanted from NYC (woo!!) to manifest their dream and their vision for The Springs in Downtown LA. And to top it all off I then got to enjoy a delicious meal prepared by their incredible chef Michael Falso who used to work at Pure Food & Wine (my all time fav) in NYC and M.A.K.E in Santa Monica.
I loved hanging out with them and hearing all about how they brought The Springs to life. I think I told each of them at least ten times that I would be back ALL the time to eat, write, hang out, do yoga, indulge in wellness treatments, and show off the art of delicious raw food to my friends and family.
There are almost no words to describe how gorgeous The Springs is and how phenomenal their food, juices and smoothies taste, so I will have to let the photos speak for themselves. I also did a brief Q&A with Jared about the space, which I have interspersed among the photos below! LA peeps, this is a MUST!!!
I started my visit with an AMAZING green juice titled Evergreen, and snapped a photo of it next to these amazingly delish raw chocolate chip cookies.
Q: Jared! I know that The Springs was a vision and dream of yours for many years, so you took the steps to make it come to life. Any advice to aspiring entrepreneurs as far as making your dreams come true?
A: Well, it's not easy! We'd say make a solid business plan, and put the plan into action. You will run into many road blocks and speed bumps along the way, but if the dream is worth pursuing, you have to press forward and do whatever it takes to make it a reality.
Q: Give us the down low on how you came up with the name The Springs for the space?
A: We took a while brainstorming names before we landed on The Springs.  We had our sites set on the Arts District as the location, and because this area is such an industrial/urban setting, we felt The Springs really evoked a sense of respite, life, and rejuvenation, in an otherwise health-desert.  The Springs is an urban oasis, and we think the name reflects that.
Above is the Matcha Milk (you know I am a matcha freak!!!) and my slowly dwindling Evergreen…
Q: How would you describe the aesthetic of the restaurant? It's so wonderfully perfect I don't want to butcher it by trying to put my own words to it.
A: It's definitely hard to put a typical term on it.  We wanted to stay true to the industrial nature of the neighborhood, while adding in refreshing green space and making it feel warm.
Sooo this Caeser salad was the best salad I think I have ever tasted… raw vegan, not raw, not vegan, all of the above! The. Best. The flavors are unreal.
Q: Your favorite menu items?
A: SO hard to pick favorites!  But, if we had to….We both LOVE the Caesar Salad. The Spaghetti Alla Carbonara has definitely been a crowd favorite, and ALL the desserts are absolutely ridiculous! 
This lemon bar to go was the best idea ever.
Q: Future plans for The Springs?
A: We hope to establish ourselves as a bit of a community center where the neighborhood feels comfortable gathering and hanging out. The food will be changing seasonally as produce availably shifts, and the chefs continue to explore. For the long term, we hope The Springs can find home(s) in other cities.  We feel everyone can benefit by having our offerings all in one place. Stay tuned!
Do you have a restaurant in your city that you absolutely adore? Has anyone tried The Springs yet?! I hope to host some fun events there in the near future… book signing 2015, anyone?!