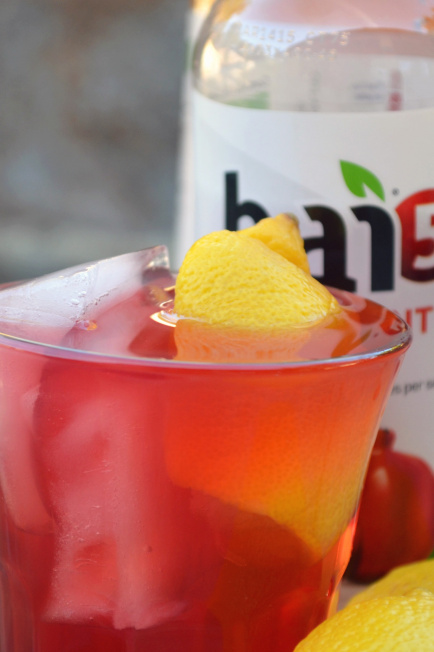 Helllooo there, favorite people under the sun. You know what today is – Thursday! You know what that means – Loving Lately!
Ah, I have been home all week with the intentions of cranking out some major book pages… but, alas, I was hit with a weird combo of slight stomach flu + rampant acid reflux + TBB App Launch Party planning mania + a sudden immediate desire to respond to any/all emails that have been sitting in my inbox for more than a week. Can you tell I'm a good procrastinator? And being sick on top of it is just no fun.
But I'll tell you what IS fun… This week's Loving Lately roundup! I'll get right to it.
1. TBB App Launch Party Raffle Prizes ▶ ▷ ▸ ▹ ► Ahh, I am SO excited about all of the amazing brands we have on board to give away fun goodies at The Balanced Blonde App Launch Party at Equinox next Thursday night. As far as giveaways go… we'll be giving away a Nutribullet Rx blender, Nutribullet superfood and protein powders, Philosophie superfood powders (on top of a Philosophie smoothie bar at the event! Eek, so thrilling!), TBV Apparel of course, a month's supply of Suja juice (+ a case of 21 Suja juices in the smaller raffle), Vix Swimwear, a TSC book by the lovely Lauryn Evarts, Bon Affair organic champagne and wine and more! (BTW, that's a $1,300 value right there… Holy smokes!! EXCITING-NESS.)
2. Lonnggg Hippie Gypsy Flowing Braid-worthy Hair ▶ ▷ ▸ ▹ ► When I stopped being vegan and started incorporating more protein into my diet, my hair literally grew four inches overnight (okay, maybe not overnight, but in a matter of two ish months and that's insane for me). Not only did it grow fast but it also got immeasurably thicker, glossier and healthier looking. I didn't even realize that my previous diet had taken such a toll on my poor hair! It has been so much fun to have super long hair again… especially because it was only a couple years ago that I chopped it all off and had a chin-length bob that I desperately tried to like even though I really missed my long hair the whole time. Check it outttt, dudes. I am pretty darn stoked on it.
Having long hair also makes me want to try fun hairstyles like this Celtic Knot… Thanks for the inspiration, Byrdie!
3. Making My Own Magic ▶ ▷ ▸ ▹ ► Do I sound like a Harry Potter professor and/or a hippie love child and/or a broken record yet? I know I've talked a lot about this lately, but I have been feeling its importance so powerfully lately. I wrote this post on Monday about the beauty and importance of falling in love with our lives, our jobs, our bodies, ourselves, our day to day… everything. I find it SO unbelievably important, and I am continuously reminded of that in hearing all of your responses about the post. I feel super duper lucky to be making my own magic happen with the bloggy right now– but, as a wise friend and I recently discussed, luck doesn't just HAPPEN. We create our own luck by how hard we work, how much passion and love we put into what we do, and having the confidence and consistency to bring our dreams to life. That's what I hope for us all… and it's a daily effort!
4. Tattoo Ideas ▶ ▷ ▸ ▹ ► I have yet to share my current tattoo on the bloggy that I've had for the last three years. It is my zodiac symbol, meaning balance, and I got it in Florence in the Fall of 2011 when I was living and studying there. One of these days I will do a fun photo shoot revealing it so you can all see, but I have to find a way to make that possible without being super scandalous since it's high on my rib cage and that would kind of require me to be topless. #scandal!! Anywho, my mom and I have been brainstorming ideas for our latest and greatest matching tattoo… it will be very small, simplistic, timeless and classy. No full length sleeves around here (even though I can certainly appreciate those on others!). Any ideas?!?! It's been hard for us to agree on something. I like sentiments along the lines of breathing, living in the moment, making magic (duh), togetherness, yin + yang-ness (she is the yin to my yang), etc. She likes the idea of a small heart to symbolize our love. Ideeeaaass!? The below is cute but not totally me…
5. Bai 5 ▶ ▷ ▸ ▹ ► I am always looking for healthy liquids to sip on during the day that aren't full of sugar and that aren't going to hurt my tummy. I've never been a soda person (thank god), and you know I already drink cold-pressed juice like its my job, and sometimes a girl needs something else to sip on. I have been super into this yummy Bai 5 naturally sweetened antioxidant infusion drink lately because of its delicious taste and fab nutritional properties. The peach flavor is by far my fav and it reminds me of my beloved Snapple from childhood that I later learned was full of fake crap and nasty additives. Bai 5 also makes a delicious cocktail/mocktail mixer… AND they will be on hand at The Balanced Blonde App Launch Party next week! Score! Ps… 5 calories + only 1 gram of sugar per serving (not that I'm a calorie counter, but you know what I mean). Not bad, eh?
Ps… add in some lemon + fresh pomegranate seeds + sparkling water and have yourself a heavenly midday mocktail!
6. Reflective Moments ▶ ▷ ▸ ▹ ► We all know what it's like to lead a busy life jam-packed with work, social events, exercise, family, projects, and always being on the go. Seriously, who have you not met that doesn't say, "I've just been SO BUSY lately I don't even know what to do with myself!" It's cool if you say that. I say that… all the time. But sometimes it is SO important to take a step back and reflect. Lately I have been having some really powerful reflective moments during my yoga classes and I am so grateful for them. Only when I step back am I really able to pay attention to important things in my mind that I sometimes miss when I'm amidst my usual routine. And it is super creatively stimulating to take a step back, reflect, meditate, breathe, etc. I had a particularly amazing night of reflection the other night that I am still buzzing from!
6. Healthy Family Members ▶ ▷ ▸ ▹ ► I walked into the kitchen yesterday to find my dad making this delicious salad for himself to bring to work for lunch. Greens, berries and toasted almonds! So many delicious, nutrient-dense foods from the earth. My parents eat a very healthy diet, which I am so grateful for, but for some reason seeing him take the time and effort to make such a nutritious salad hours before he would even be eating it made me stop and think about how awesome it is to be surrounded by people who understand and appreciate the benefits of health and nutrition. Coming from someone who is determined for her loved ones to live forever… it was a pretty great way to start my day. 
7. These Fall Fav Looks ▶ ▷ ▸ ▹ ► From one online shopaholic to another (I'm assuming…). PS, the kimono is a piece from my Halloween costume believe it or not, and the hat I have been pairing with every outfit I've been wearing this season. 

8. This powerful video ▶ ▷ ▸ ▹ ► 50 adults and 50 children are asked "What Would You Change About Your Body?" The adults each have a difficult time choosing just one thing to change, while the children all ask for superpowers like cheetah legs and wings to fly. It's very moving… and will make you think about when the last time you were truly comfortable in your body was! Let's all channel our inner little kid, yeah!?
8. This super informative article ▶ ▷ ▸ ▹ ► "Gluten-free" is such a buzz word these days… but what the heck does GLUTEN actually mean? People ask me this question almost 5 times daily, and for good reason. It is a frickin' confusing subject! Many products that claim to be gluten-free are not, and many products sometimes are and sometimes aren't (oats, flours, couscous, etc.). Here's your new go-to guide!
9. Using Suja juices in my smoothies ▶ ▷ ▸ ▹ ► Sometimes adding anywhere from 1/4 to 1/2 of a green juice into a green smoothie along with your fresh greens, banana, berries, ice and perhaps plant-based protein powder of choice SERIOUSLY does the trick to adding some flavor, great consistency and nutrients. I have been pairing Suja with a bunch of my green smoothie and juice recipes lately from the app, and ummm, let me tell you, WINNING combo! There it is hangin' with The Balanced Blonde App!
 10. This S'mores cake ▶ ▷ ▸ ▹ ► This chick's blog is one of my absolute favorites, and even though I have been suffering from some unpleasant acid reflux and tummy probs this week, I have been drooling over this s'mores cake. It even prompted me to make a little s'mores-esque snack of my own with graham crackers, almond butter and chocolate chips! 
Well, off I go to work on Breaking Vegan for the rest of the day! Sending you all so much love! PS… What are YOU loving lately?! I wanna hear!