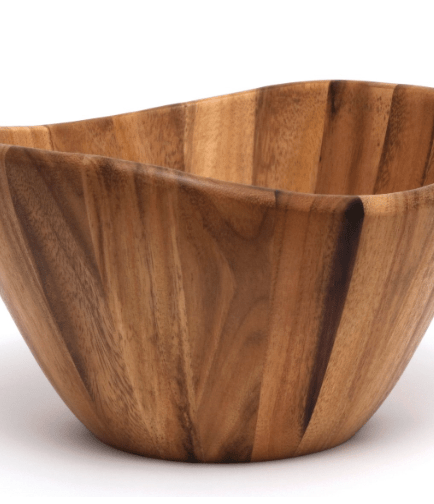 Be Spontaneous (!!!) + 10 Holiday Gift Ideas for Foodies and Food Bloggers
Hi all! I'm doing something kind of wild today… I am hopping on a plane to NYC! In fact, by the time you read this, I will probably already be in the air knocked out from my Xanax (uh, I mean working on my book, obviously) and I AM SO STOKED ABOUT IT.
If you've been reading this bloggy for a little while, then you know that a big (read: huge) piece of my heart is in NYC. I lived there all of last year, and because of a long list of reasons a.k.a because I like to be in the sun and be near my family, I moved back to California. But that doesn't mean I don't get my booty to NYC as often as humanly possible, and this week is no exception!
The city feeds my soul in a way that every other place I've been has yet to do, and since a boatload of my best friends / kindred spirits / sister babes live in NYC, not to mention my literary agency, I decided to book a flight and go for it. By this evening, I will be romping around the west village! Yipppeee!!
Moral of the story? If you're craving an adventure, go for it. Take the leap. There's nothing holding you back except perhaps your practicality and who needs that anyway?
Anywho, I have been seeing lots of awesome gift ideas on the Internet so I decided to compile this little list of holiday gift ideas for foodies, health bloggers and people who love to cook and entertain.
And noooo this isn't a hinty hint about what to get me for Christmas, but I can't say I would TOTALLY complain if I received any of these beauts. 😉
I am madly in love with this coaster set. When I lived in New York Katie and I had these in light blues and greens, and every time I posted food photos with the coasters in them I got tons & tons of compliments and people begged to know where they were from. They are from Anthropologie, and they rock! They will brighten up any food photo, dinner party or fun breakfast smoothie.
Um, I'm kind of obsessed with these. These adorable little babes make me super excited for my upcoming HOLIDAY COCKTAIL RECIPE POST featuring the delicious Drink Bai. I think every holiday party cocktail could use an extra spruce up with these lovely stirrers. Plus, anyone who likes to enjoy a good evening cocktail would love to mix with these instead of the typical boring throw-away variety. (In my opinion.)
Chicka chicka WHAT?! I would kill to serve my health foodie yumminess on this striped marble platter. Imagine how gorgeous this would look in food photos, and look how cute the little pinch pots are. I am very into this. But, then again, stripes are most definitely my weakness. Anything striped and I am in love.
Sooo the only thing more awesome than serveware is barware. Imagine the yummy cocktails with the pom-pom mixers AND the frosted barware! Your kitchen would be an Anthro dream. And ivory is oh so classy, always. In. Love.
To be honest (and why wouldn't I be?), this is my #1 pick on the list. I can envision so many yummy raw vegan peanut butter cups, banana cacao chip muffins and cookie dough brownies modeling and doin' their thang all up on this pedestal. Even cooler… LAYERING THEM. This might even inspire me to make a healthified cake of some sort. Oh yeah, baby.
These are just really effing cool. No doubt about it. I am not a big cheese gal… but when I entertain, there will (almost) always be a platter of cheese, gluten-free crackers (sorry, gluten-y friends), and yummy homemade jams. These knives are the perfect tool for slicing any of the above, and/or looking pretty on display and/or looking pretty in food photo shoots and/or for slicing yummy fruits, veggies, bread, what have you.
OMG. Seriously? Seeeriously? If #5 would inspire me to bake more cakes, then this baker's kit would inspire me to become the next healthified version of Betty Crocker. I loooove the tags and twine, grater, cookie cutter, and really all of it. And I'm sure my friends and fellow bloggers who like to bake a bit more often than I do would go totally gaga for all of this.
You can't really blog about food if you don't have measuring cups (even if you like to eye ball a lot of things that you make, like me!), so those are always a good place to start. I think these are adorable — I adore the rustic look and you can't beat stackable in my book. After living in NYC, you learn to appreciate anything that makes you a #spacesaver.
9. VitaMix
Nearly just as important (if not MORE important, in my book) in a food blogger's life as measuring cups, is a GOOD BLENDER. I am in love with my VitaMix Pro Series 500 and pretty much swear by its amazingness, but there are lots of good, less expensive blenders out there as well. If you are serious about your craft and about your smoothie, soup and overall blending regime then this is what I highly recommend. Holiday splurge, anyone?
Perhaps what I have gotten the MOST compliments on thus far as a food blogger, aside from my awesome coasters, is the wooden bowl I frequently photograph smoothies, soups, and granolas in. It's so handy, beautiful, photogenic, earth-friendly and is the perfect size — not too big, not too small.I looove it, in all of its woody glory.
So for now, excuse me while I fly to NYC !!!! Let me know if you have any post requests while I am here — I will mainly be working on the book, but I want to get at leeeeast one fun New York blog post up. What is everyone else up to this week?! Thoughts on my spontaneous decision?!