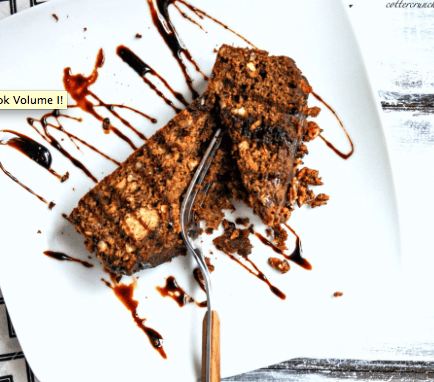 Walkin' in a Winter Wonderland
Or should I say frolicking in a winter wonderland! I am way too excited to be in New York to walk… Er, maybe it's just the cold keeping me from walking. I have to run, jump, skip or at the very least power walk wherever I go in this city because it is SO FREEZING right now.
Actually, who am I kidding? I lived here last winter when it got down to 5 degrees… it's been a steady 30ish this week, so it's really not too bad. Except for the sideways snow pelting me in the eyes yesterday on my way to Think Coffee in Soho (one of my favorite writing havens) that blinded me and caused me to pass it by at leaaassstt three blocks before I realized I needed to turn around.
Regardless of the weather, I can't even tell you how ridiculously happy I am to be back in New York for the week. I had a few minor travel mishaps on the way here and ended up taking a train from Philadelphia (a place I had never been… all I could think of was Boy Meets World and the pizza and Philly cheese steaks that I don't eat) into the city and I was so freakishly filled with excitement the whole time I thought I was going to bubble over onto the train station floor.
When I arrived at Penn Station – without proper winter clothing, mind you, that was all in my suitcase that was stuck at the Philly airport for the night – I. Cried. Happy. Tears. Why? I don't really know. I have missed this dirty, smelly, freezing, snowy, wild and outrageous city like no other. I guess I even missed freezing my toes off and dropping my gloves on the subway tracks. And the juice/smoothie bars… I have reeeealllllyyyy missed those.
What I'm getting at here is that NYC awakens my soul. I know I have written about a lot of things that "awaken my soul" lately like writing and stellar connections with awesome people… but a CITY that wakes you up and makes you feel more alive and inspires you to get your butt to work and create is truly a brilliant thing. I feel so lucky to have found it. My spirit city.
I couldn't imagine a better place to work on the book and meet with incredible people for the next few days. On Wednesday I had a super fun and inspiring meeting with my literary agent and got to check out the agency for the first time. It was beautiful and SHE is a badass. Enough said.
The rest of the week has been filled with fun meetings (SUPER exciting collabs coming up with Satya Jewelry, You Fresh Naturals annndd more), writing, writing and more writing, frolics with my best friends, ice skating dates with my sissy, a Central Park romp or two, and hitting up all my old haunts for yummy food and yummy drinks. Ulcer friendly drinks that is.
ALSO, very worth mentioning, the incredible crew of NYC people who have made my week so amazing by simply being here/spending time with me… thank you for making me the happiest and luckiest girl. You are all special, insanely wonderful people and you make it VERY hard to ever want to leave.
And since Thursday is typically Loving Lately, I will leave you with a couple of things I am loving lately (other than NYC) this week…
▶ ▷ ▸ ▹ ► TBV Apparel being featured on one of my very favorite fashion blogs, Feral Creature. And she is blogging out of Seoul, to boot! Too. Cool.  
▶ ▷ ▸ ▹ ► This Burt's Bees Beauty Kit full of all of the chapsticks, lotions and skin care products I am obsessed with.
▶ ▷ ▸ ▹ ► The Andy Cohen Diaries… because who isn't obsessed with Bravo / The Real Housewives / Vanderpump Rules? Or is that just me?
▶ ▷ ▸ ▹ ► These Sugar Cookie Bars by my sweet Chocolate Covered Katie
▶ ▷ ▸ ▹ ► Annddd this Paleo Cocoa Hazelnut Bread With Molasses by the lovely Lindsay Cotter #yummmm
How has everyone else's week been? What are you loving lately?