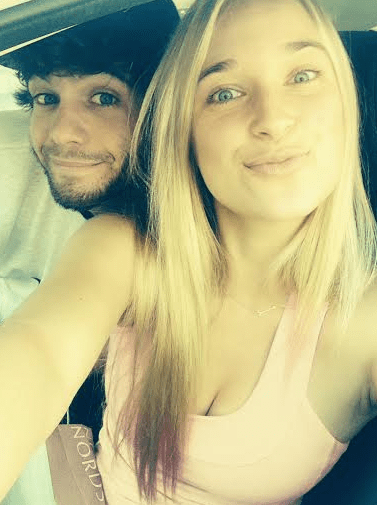 Hello hello & happy Thursday, my loves! First, I want to thank everyone who watched my YouTube video about food fears & my first time trying cow's milk in 10 years (!!!) and for all of the kind words about it. I've said it before and I will say it again, I am seriously loving this new way of connecting with you guys through video.
I am filming four videos this Friday & Saturday with a production team from San Diego – I. Am. So. Excited. But don't worry, that doesn't mean the impromptu Photobooth-style video content will be going anywhere. I still love throwing myself in front of the camera at any given time of day to share from the heart and chit chat it up with you all.
Also, I'm going to be working on a video series called "Ask TBB Anything" in the next month or so, so send me questions that you have for me!!! They can be food related, recovery related, health/nutrition/fitness/yoga related, style related, blogging/writing related, Los Angeles/NYC/Nor Cal questions… anything! It's obviously an "Ask Me Anything" type of format. I am so excited about it!
Now, without further ado… let me tell you allll about what I am loving lately!
** ALSO… I'm keeping the descriptions of each loving lately shorter than usual because my previous LL posts were LARGE & IN CHARGE a.k.a long as eff, and sometimes nice & simple does the trick… **
Loving Lately ▶▷▸▹►
One of my favorite things about blogging and working almost entirely from the computer is getting to switch up my office location every single day. I am a creature of habit, so I have to push myself to try new places – especially after I've found places I love. It helps that I get to meet with so many awesome local entrepreneurs and health peeps that also have THEIR favorite spots, which has helped me broaden my horizon.
Lately I've been dividing my time between working from Equinox West LA, all sorts of coffee shops in Santa Monica/Brentwood/Venice/Beverly Hills/Malibu, the BEACH, the airplane, the Equinox hot tub (for real), my apartment for food photo shoots, outside, at friends' houses & cute little restaurants. I love switching up my scenery as much as possible, and I work well with white noise around me so win, win.
 ▶▷▸▹► Chai Tea Lattes with GLOBS of Cinnamon
 Yeah, I'm talking about chia tea lattes with full-fat cow's milk. If this comes as a surprise to you, watch my latest YouTube vid. And yes, I was trying to avoid caffeine for a while because of my stomach ulcers, but I've found that the minimal amount of caffeine in chai tea doesn't bother me a whole lot (yet, at least) and the taste is so great it's worth the experimenting so far. I also have been loving dumping oodles of cinnamon on top and then getting warm little cinnamon chunks in each sip… I realize most people try to avoid cinnamon clumping in their hot drinks, but hey, I'm different. I accept it.
 ▶▷▸▹► New Raw Organic Restaurant in my Hood
There is a FAB new raw organic vegan restaurant in Brentwood, and it's pretty much the first of its kind out here in La La Land. Yes, there are great vegan spots and even a raw spot or two, but the superfood smoothies, cleansing options and amazing food at Beaming in Brentwood blows the others FAR out of the water. I'm only sharing this because I wholeheartedly believe in what they're doing and I think you all will absolutely love their food, juice, smoothies, coffee, acai bowls (!!!) and soups. AND I'm doing a 3-day solid food cleanse with them this week. Boom.
Being the extreme chica that I am, I get really into exercise in times of stress/happiness/whenever I find a routine I'm really into. I am on one of those kicks right now, and I'm not complaining. Between running at Equinox, yoga at Yogaworks & Corepower, running and interval training at Orange Theory and hiking on the weekends… I've been an energizer bunny and it's working wonders on my soul (and bod!).
▶▷▸▹► Good Freaking People
I can't say it enough. The people in my life are phenomenal. My BFF Tara has to deal with my morningly texts about my food freak outs, my mom and dad are so patient with me and give me the world (not to mention my mom also serves as somewhat of a personal business manager to me most of the time which is absolutely amazing), all of my friends are so supportive and wonderful and fun, my nieces make my heart explode with happiness daily, my TBB team rocks, my readers are incredible. I just feel lucky. 
▶▷▸▹► Working on the Book… And…
AND something else exciting in the book-related world that I'm not fully ready to disclose yet but let me tell you it's gonna be GOOD.
▶▷▸▹► The Power of Morning Light
Morning LIGHT (read this) can help you lose weight. Not that losing weight should necessarily be a goal, but hey, who doesn't love a good cup of coffee/tea/juice/water with lemon in some beautiful morning light? Light is everything to me.
▶▷▸▹► T. Swift's "Out of the Woods"
I'm obsessed and it makes me think of a whole lot of things in my life and it also makes me think of the woods in general (I understand how literal of me this is) and I also just love everything about Taylor and want to be her friend. Desperately. PS… Here's me in the woods.
▶▷▸▹► The Perfect New Years Outfit / PJs Always 

That cross body though…
▶▷▸▹► Birthdays
Happy birthday to my sweet lifelong best friend TG. So proud of you, so lucky to have you, thank you for being you and shining your light on us all. If everyone could have your heart, the world would be a better place.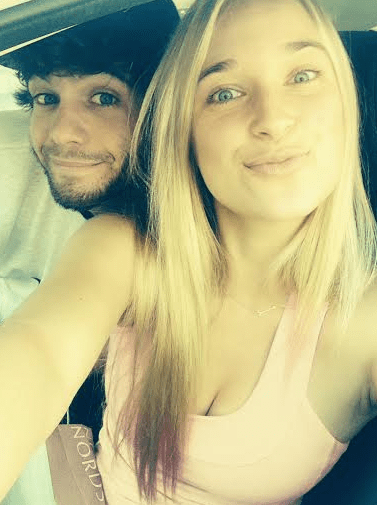 What Are YOU Loving Lately? It's almost Christmas… Yippee!!