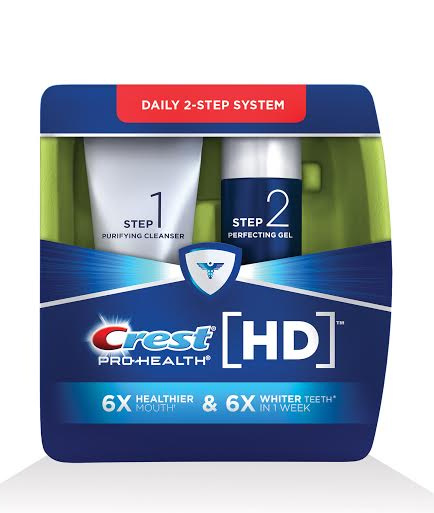 Half Baked Gluten-free Chocolate Chip Cookies
These half-baked gluten-free chocolate chip cookies are my newest healthy obsession. I have been working with Crest-Pro Health HD to think about my #HealthyObsessions lately… and the funny thing is that I have a lot of them. (Can you be surprised?)
 Green smoothies, rigorous exercise, chugging water, and, especially, modifying sinfully delicious recipes to make them healthy without having them lose their yumminess are all my healthy obsessions lately & always.
Even though I have VERY much let up on my food restrictions over the past 6 months or so, I have experimented to see what works for my body and what doesn't work. For a while, I reincorporated gluten to see if my stomach could handle it. The verdict is that sometimes when I have gluten I am okay and other times I am totally not– so maintaing a gluten-free diet whenever possible is definitely my best choice.
And do you know when the best time to take the reigns of being gluten-free is, if you have the luxury of doing it "whenever possible" like myself and are not bound by a serious gluten allergy or Celiac disease? It's when you are cooking & baking at home. My kitchen is pretty much entirely gluten-free for that reason!
I have been dying for a long time to create the perfect gluten-free chocolate chip cookie recipe. This was a test of balance for me, because it has been YEARS since I've used sugar in my baking that didn't come from all-natural honey, dates or (if I was feeling wild) a PINCH of coconut sugar. This time I knew that in order to achieve that traditional crispy, ooey gooey half-baked cookie amazingness that I was looking for, I knew I had to go for the dark brown sugar. Organic, fair-trade and of course I didn't DUMP it in– but using it in general was a huge fete for me in my recovery process. Yay for another #HealthyObsession, and this time a mental one.
Now, I know you want this recipe reeeeal bad, but first let's say thanks to Crest-Pro Health HD for coming up with this #HealthyObsession campaign. (Sidenote: only toothpaste I will use.)
Now… Recipe Time!!! And I say "half baked," because I took these gooey bites of heaven out of the oven right before they were fully baked so I could stuff them into JARS for my friends & give them "gluten-free half-baked cookie dough." (These are the things people like me have to do to save kitchen space because of the abundance of baking/cooking. Not complaining. Kinda really fun.)
Half Baked Gluten-Free Chocolate Chip Cookies
Ingredients:
2 cups almond flour
1 teaspoon baking soda
2/3 cup melted coconut oil
1/2 cup dark brown sugar (can use more if you'd like- I kept it at that for personal preferences)
2 eggs
2 teaspoons vanilla
1 cup chocolate chips
Optional: 1/2 cup all-natural almond butter or peanut butter.
Method:
Preheat oven to 350 degrees Fahreinheit.
Combine all ingredients into a mixing bowl and mix thoroughly.
Spoon out and roll into balls with your hands. (The smaller, the better since these babes spread a lot!)
Bake for about 12-15 minutes or until you've reached that desired half-baked quality.
Take out, cool and enjoy.
If you want to put them into jars like I did, simply wait until they cool a bit and stuff them into a jar, seal tight, and voila!
Thoughts on these cookies? Gonna try them over the weekend for the Superbowl?! What is your #HealthyObsession?! Get onto social media, tag @crest, @thebalancedblonde & #HealthyObsession so we can see yours!