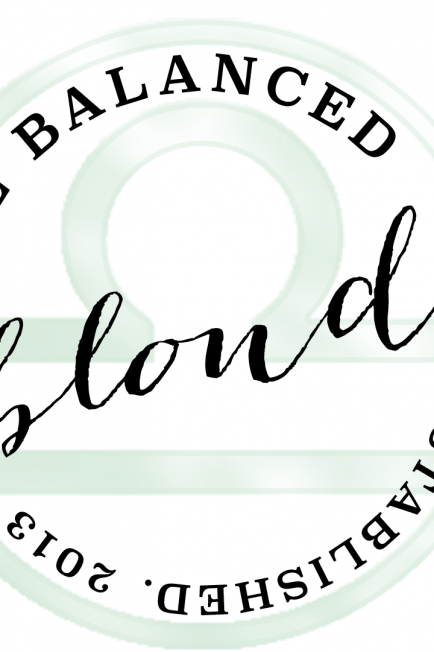 Hi babes! I've decided to do a Loving Lately post today so I can gather all of my thoughts & express them to you in the best way I know how… to tell you what I am la-la-loooovin' lately! I am being super rebellious & wild because Loving Lately's, up until this point, have ALWAYS been on a Thursday, but hey, I guess I'm feeling cray today…
Shall we?!
 ▶ ▷ ▸ ▹ ► ▻ Loving Lately 2.18.15
●  ●  ● VACATION VIBES
If you follow me on Instagram, then you know I've just been on vacation in Mexico. I went with my best friend Jillian and both of our mamas. We stayed in the most glorious home, Casa Encanto, that happens to feel like a second home to me because I have been going there with my family for years. The house manager & house chef (two of my favorite human beings alive) and myself are in the middle of planning something absolutely EPIC there– stay tuned!!!
In the meantime, what I am absolutely loving lately is the extreme relaxation I feel after being unplugged & so completely at peace with myself. No email, no work, minimal phone, and lots of time with my beautiful humans & reading some GREAT books. (I am a huge reader.) I knew I was relaxed beyond reason when we got to the airport and our flight was delayed indefinitely. It didn't even faze me! In almost any other circumstance I would have been that uptight girl who "NEEDED" to get home for something "SO IMPORTANT." I was calm as a cucumber. I just took a breath, and let it go. Feeling relaxed is such a beautiful thing & I am determined to feel this calm as often as possible.
Also stay tuned for TWO upcoming Cabo recap posts. Too much info to share in one posty!
●  ●  ● BREAKING VEGAN
I know, I know, I said my deadline for my memoir was last Thursday. It was supposed to be!!! But I have been so inspired while writing it that I can hardly stand to finish. New things keep flooding into my mind, new memories, new feelings, new ways to word something big/small that happened in my journey, and I am having trouble letting go of the manuscript. I am immensely excited to share it with all of you, and can't wait to dive back into writing it this afternoon. Writing makes me so happy, and it also brings me into another realm. After working on the book all day I feel like I've truly been in a different universe. Has anyone else ever felt that way?!
●  ●  ● GOOD READS
Wellll, since I'm writing a memoir, it only makes sense that I should be reading good memoirs. I have stumbled across some amazing ones lately that have been so inspirational to me. One of those is It Was Me All Along by blogger Andie Mitchell of Can You Stay For Dinner? Andie's story has been SO INSPIRING and motivating in my book writing process. My agent told me to buy her book because our memoirs cover similar topics– hers a 100-lb weight loss and personal journey, and mine of course being my eating disorder / transition from veganism. I knew I would be interested in her book once I found out what her story was about, but holy cow did she blow me away with her sensational writing and her INSANELY detailed recall of details from her childhood, adolescence and young adulthood. I can definitely say that reading her book kickstarted me into an entirely new realm of motivation to make Breaking Vegan as good as it can be, and it also shed some light on some food issues I am still working through. Thank you Andie for being amazing. You are a new idol of mine.
Other GREAT memoirs I've been reading… Escape by Carolyn Jessop about her escape from the ultra-fundamentalist group of Latter-Day Saints. I am a sucker for memoirs about religious cults… Does that make me creepy? It's so fascinating! And Running With Scissors by Augusten Burroughs is also really interesting and great so far.
●  ●  ● GOOD SPAS
Ok, on my whole "relaxation kick," it's only appropriate that I talk about good places to unwind IN Los Angeles since as much as I would love to be traveling every weekend, much of the time I am here. I have recently fallen in love with Le Jolie Media Spa in Sherman Oaks. They are tucked into a cute little alleyway off the beaten path, which is the first sign that I adore them and their space. Also, they were voted Best Facial in Los Angeles (up against some great competitors, that's a huge deal), and I have been going to them for laser hair removal. It's so important to have a huuuuge level of trust when going into laser hair removal, and I trust them and the doctors there wholeheartedly. They also have an OXYGEN BAR (TOO. COOL.) and tons of body treatments from Infrared Sauna to Body Scrubs to Body Contouring. Even if you're just looking for a nice, relaxing massage– this place should be your new go-to.
●  ●  ● GIVEAWAYS!
Today is the LAST day of our TBB x Satya "Vibes Don't Lie" Giveaway!!! We are having away over $500 worth of Satya Jewelry + a Vibe's Don't Lie TBV Apparel long-sleeve tee. To enter, simply repost one of our many "Vibes Don't Lie" photos (found on my blog, my Instagram & Satya's Instagram) and tell us what Vibe's Don't Lie means to YOU! Hashtag #TBBxSatya & #VibesDontLie. To me, Vibes Don't Lie means to listen not only to your gut but to your HEART. Your intuition knows what is right and what is wrong. In order to do that, you have to be in tune with your body. Let that happen. Let yourself roll with the vibes. They are always honest. 🙂
There are sooo many other things I am Loving Lately, but per #2 on the list (BREAKING VEGAN!) I've gotta run & finish this book so I can share it with all of you most lovely souls! Stay tuned for some fun posts this week (including a hiking post featuring my favorite antioxidant tea on this planet… Any guesses?!)
Xox, TBB