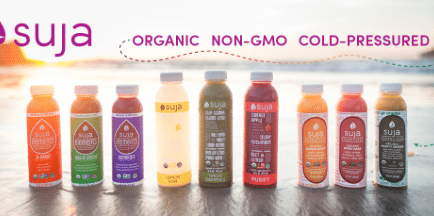 So, I've Been Crying Happy Tears All Day Because…
I am seriously blown away, one million times over, by all of the love and support you've all shown me in regards to the announce of my book's pre-orders. I posted about the Breaking Vegan book pre-sale on Saturday, and in the last 48 hours I have heard from hundreds of you who have not only purchased the book (YAY!), but written to my email and said the nicest, most heartfelt & touching things about my story, my transition and my blog in general.
Seriously, you can ask my mom (hehe), because I keep forwarding some of the nicest emails to her since you all are so good to me you make me want to pinch myself to make sure all of this is real!!! Is it real? I still don't fully believe it…
If you haven't pre-ordered yet (which most people haven't, since I posted about tit on Saturday and lots of people don't check the Internet on Saturdays– unless you're crazy like me – or AWESOME like a bunch of you!), you can do so here: Breaking Vegan Pre-Order!!!!
Also, within hours of my posting the book reached a #1 Best-Seller on Amazon in the "Vegan Diets" section, which I find ironic in so many ways — I mean, you all know why it made me giggle. But still PRETTY darn cool nonetheless!
With the book cover & pre-sales finally out there into the world, I feel like I can really get a move on with what I am MOST passionate about: sharing this story with all of you, in hopes that it helps you find BALANCE and happiness in your own life. Whether that be balance through healing an eating disorder, balance in quitting a job you don't like in order to follow your heart and live fully, balance to stop being so extreme in a certain area of your life (exercise! food! relationships!) or just balance in general in this crazy big jumbled but wonderful thing we call life.
ALSO, while I really wish that the book was available now– it is still publishing on November 1st. It's just the way the publishing world works — but really November is right around the corner! That's why I have developed lots and lots of cool things to keep you satisfied in the meantime, like: the Breaking Vegan GIVEAWAY (nine different prize baskets!!! read the post below to find out more), the FREE recipe ebook everyone gets for pre-ordering the book, the weekly email list specifically for everyone who pre-orders, annndd 500 signed book plates for the first 500 people who pre-order. (Yes, there are still spots! So pre-order for a personalized signed book plate from me!)
I am also Skyping with the first 10 awesome people who pre-ordered the book and emailed me. I can't wait to see your shining faces!
Other than all that, I want to keep you all very updated on this journey via VIDEO & the bloggy. Send in any questions you might have for me about the book, and I will answer them in a Q&A video either tomorrow or Wednesday, depending on how many q's roll in! Write them in the comments below, on my Instagram or email me. I will be on the lookout.
Keep talking to me!!! I have spent the whole entire day responding to emails from people who have pre-ordered, and I don't want to stop now! I can't possibly think of a more fun or amazing way to spend my Monday. 🙂
Lastly: This Just In!!! We are adding a 10th giveaway to the giveaway basket for people who pre-order, which is a month's supply of SUJA JUICE! Order away, my lovies!!! (For a recap of the rest of the giveaway prizes, see post below! I will also be highlighting each prize over the next 2 weeks so you can learn all about them!)