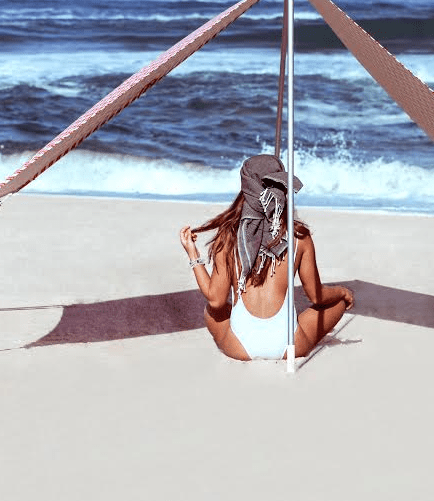 MY BOOK IS AVAILABLE FOR PRE-ORDER!!!! + Cover Reveal + HUGE Giveaway
Okay, so I have a huge announcement to make — so huge, in fact, that I am writing a blog post on a SATURDAY!!! Whaaatt?!?!
I was waiting for the VERY second to be able to share this with all of you in real time, and it's finally here: Breaking Vegan, my debut memoir, is AVAILABLE FOR PREORDER. Before I go on, let me just hit you with this list so you can decide where you want to buy from (or all of the below, if you're me or my family… Mom, did you hear that??), and then I'll tell you more & all the SWEET STUFF you'll get for preordering!!!
Amazon: Here
Barnes & Noble: Here
Indie Bound: Here
Indigo Books: Here
Bookish: Here
And here is the COVER, for the first time ever seen!!!! Cover photo by my main dude + forever partner in crime Tynan Daniels.

First of all, seeing my book on an actual website like those listed above brings me to TEARS every time I think about it, because this book is my blood, sweat, tears, life, love child, heart and soul, dream come true, life story, innermost feelings, lifelong goal, boyfriend (lol, but really). all of the above and then some.
Secondly, I want you all to know what a H-U-G-E (and when I say huge, I mean massive) role you all played/are continuing to play in bringing this book to life. Without my blog readership and social media following (a.k.a YOU!!!), Fair Winds Press never would have found me, my agent Sarah at Sterling Lord Literistic never would have found me, and I would still be blogging away and hoping, wishing and yearning for a book deal… One day.
And to my great luck, surprise and THRILL, that day is actually now. Pinch me please.
Remember my excitement face the day I finished writing it?
No one has read the book other than my editors & the sensationally inspiring doctor who invented the word "orthorexia" and so kindly agreed to write the Foreword for my book — and who I am now lucky to call a friend and a mentor. By signing up to pre-order, you will be among the first to read this book, get a glimpse into my life before the blog and interact with me about it ALL… I seriously think I will be sitting on top of my computer waiting for emails to interact with book readers because I will be feverishly awaiting discussion about it and feedback!
For a bit of background — the book is all about my transition from veganism, my eating disorder struggle, my recovery process and everything in between. It is a tale from the heart, and to say that I am BURSTING AT THE SEAMS excited to share it with all of you is a vast understatement.
The book publishes on November 1st, meaning that the earliest you will get the book is that date… But it is super important to pre-order! Then it will come RIGHT to your door on publishing day and you will get to enjoy without the wait and the hassle! And you get tons of awesome stuff from me for doing so. I very much want to make sure everyone who pre-orders has fun stuff to enjoy while they wait.
What You Get for Pre-Ordering!!!
– Everyone who pre-orders the book will receive a FREE 10 Recipe eBook (that I am currently working on and will be done in the next 2 weeks maximum) along with colorful food photos for each recipe. The layout of the eBook matches the layout of my book, so you do get a sneak peek into what's to come — eek! All you need to do to receive the free eBook is pre-order the book and email me your purchase receipt! (My email = [email protected]).
– Everyone who pre-orders and emails me will be put on a special book-related email list (if you WANT to be on it — this is not required at all, it's just for fun) where I will send out weekly updates, recipes & "what I did this week" breakdowns! When the book releases, it will include all tour date info and will be the first and best place to get up-to-date and personalized information from me.
– The first 500 pre-orders who email me will get a signed book plate with an individualized message from yours truly! Basically a signed copy of the book but even better, because you'll get these book plates SOON!
– The first 10 people to order & email me their receipt will get a 20-minute Q&A Skype session with me talking about/asking any questions or topics that you want!
– Everyone who pre-orders has a guaranteed spot on the list for my first book signing in Los Angeles in November. Even if you live too far to come, hopefully the book plate / eBook / newsletter will hold you over until I come to your city — where you then have a guaranteed spot on the list!
GIVEAWAY!!!
I am also hosting a HUGE giveawayfor everyone who pre-orders the book! Are you ready for this…?! This giveaway is so big and exciting that organizing it for the last few days has been a full-time job in itself. Because I love you guys that much and want you to have exciting stuff while we wait for the book countdown.
If you pre-order the book & email me your purchase receipt, you will be automatically entered to win one of these nine fabulous prize baskets! The contest will be open for 2 WEEKS, and if you include in the email why you'd like to win, that will help me decide who to choose!
* BONUS POINTS for hashtagging #breakingveganbook on your social media photos and reposting the BOOK COVER PHOTOS!
* For the GRAND PRIZE only, you must also post the cover photo of the book on social media hashtag #breakingveganbook, telling your friends/followers to pre-order! You can also post a selfie instead of the book cover, or a photo collage of the giveaway items. The hashtag is the most important part!
GIFT BASKETS FOR BOOK PRE-ORDERS:
Grand Prize (More than $550 total in product!): A pair of Lululemon pants, a NutriBullet blender, a 16-pack of Pitaya Plus packets, a case of Bai antioxidant infusion, a jar of Justin's maple almond butter, Justin's dark peanut butter cups, 1 box of Peanut Butter RxBars, a bottle of VEEV VitaFrute (organic vodka), a box of Nourish Snacks, a CaliScrub facial scrub, a large bag of Philosophie Superfoods Green Dream powder, prAna E.C.O Yoga Mat, Bison Bacon Cranberry EPIC Bars & Sample Pack of EPIC Bites, 1 large tub of VEGA Protein Powder, 1 TBV Apparel tee of your choice, a box of Liquid IV healthy hydration supplement
Prize #2 + #3 (Same Prize Items for each): A NutriBullet blender, a 16-pack of Pitaya Plus packets, a case of Bai antioxidant infusion, a jar of Justin's maple almond butter, Justin's peanut butter cups, 1 box of Coconut RxBars, a 4-pack of Clean Energy RUNA tea, a bottle of VEEV VitaFrute (organic vodka), a box of Nourish Snacks, a CaliScrub facial scrub, a small bag of Philosophie Superfoods (flavor of your choice), prAna E.C.O Yoga Mat, 4 most popular EPIC bars + a bag of EPIC bites, 1 large tub of Vega Protein Powder, 1 TBV Apparel tee of your choice, a box of Liquid IV healthy hydration supplement
Prize #4: "A LuluLemon Experience With Jordan" (So fun!!) — The opportunity to come into the Brentwood, Los Angeles Lululemon store and try on the latest and greatest Lulu trends! Jordan (me) will hang with you and help you decide what to get, and you will go home with a brand new free outfit! Killer prize, in my opinion. Plus a prAna E.C.O Yoga Mat!
Prize #5: A Lovin' Summer beach tent — basically the coolest thing around, and it's 99% UV protective. If you live by the beach or are going on a beach vacation this summer… This is your prize.
Prize #6 + #7: The Beauty Basket! A pack of Sunology sunscreen, a case of Cate McNabb Cosmetics & Hello Hair product
Prize #8 + #9: The Hydration Basket! VEEV VitaFrute organic vodka + mason jar, a case of Bai antioxidant infusion drink, DRINKmaple 12-bottle case of maple hydration beverage (so yummy), case of RUNA tea, Liquid IV healthy hydration supplement
Cool giveaway, right?!?!
I am just so freakishly excited to share this book with you, and I want to make sure that while we will patiently wait (or not so patiently if you're ANYTHING like me) for the November 1st publishing date that we have lots of fun and awesome swag / interaction to hold us over.
Recap: Pre-order the book from any of the outlets listed above & email me your purchase receipt, and you will get:
a FREE 10 recipe eBook with food photos in the same beautiful/awesome layout + design of the book!
access to an exclusive weekly email list with me where you will get book updates, "what I did this week" updates & healthy recipes! (if you want — this is of course optional)
guaranteed access to my very first book signing in November
the opportunity to get a signed book plate with a personalized message from me (first 500 emails I get will get this!)
the opportunity to win a 20-minute Skype session with me (fun!!!)
the opportunity to win one of NINE awesome prize baskets (grand prize requires social media photo + hashtags)
Lastly, there is LOTS of fun book info to come, like…
a VIDEO for my Amazon book page that I filmed two days ago with my favorite humans Tynan Daniels + Austin Daniels that will give the first sneak peek into book photos!
a YouTube video of me reading the first chapter (a.k.a Prologue) out loud on camera, eeeek!! I tried this two days ago with Ty and Austin and was shaking the whole time so I need some more practice with this, clearly…
Tour Dates!!!
Launch Parties!!!
I will be releasing a couple of recipes from the book in the weeks/months to come, if we hit our pre-order goals! Help us do that by pre-ordering today!
LOVE YOU ALL SO MUCH!!!!! TBB, over and out.
For now, at least. 🙂
…. Let's make #BREAKINGVEGANBOOK break the Internet!!!
ALSO, if you are a BLOGGER and want to participate on the "Breaking Vegan Virtual Book Tour" in November, EMAIL ME now and I will put you on my list! Yippee!!!
Visit all the brands involved in this giveaway! They are all my absolute favs, and I am thrilled that they are all involved in this super exciting time for me: Lululemon, NutriBullet, Pitaya Plus, Drink Bai, Justin's, RxBar, VEEV VitaFrute, Nourish Snacks, CaliScrubs, Philosophie, prAna, EPIC Bar, Vega, Liquid I.V., TBV Apparel, Lovin' Summer beach tents, Sunology, Cate McNabb cruelty-free cosmetics, Hello Hair hydrating mask, DRINKmaple & RUNA!