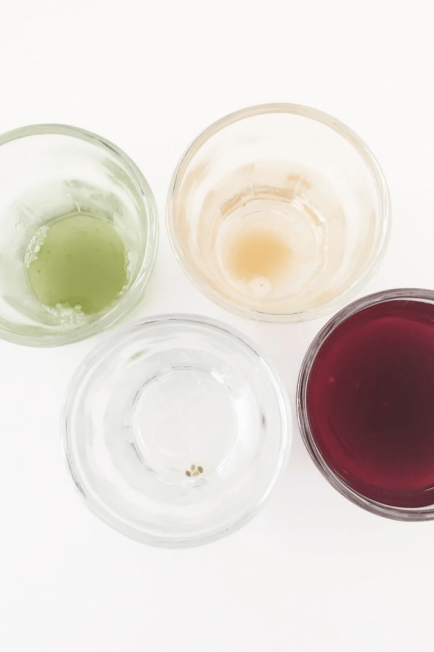 Cryotherapy: What it is, & Why I love it
Ever since I posted about my first cryotherapy experience on Instagram last week, I have been getting a lot of requests to do a post about what the treatment is all about. It's an awesome new trend that's making its way to LA… So it's something you fellow So Cal babes of mine are going to want to have the 411 on! Mainly, people have been asking, "What the heck is cryotherapy, anyway?" And I don't blame you…
To be honest, I was wondering the same thing before I tried it. I knew that "cryo" meant to freeze, and I had kind of sort of heard about it before in the context of someone telling me, "Oh, it's a Beverly Hills housewife thing because it's so expensive but it boosts your metabolism by like 25%."
That's all I knew about it before the other day. A couple of awesome gals in LA reached out to me & said they were starting a juicery & cryosauna company and were interested in their employees wearing TBV Apparel uniforms — Think "Oh Kale Yes!" "Don't Talk to Me I'm on a Cleanse," High on Good Vibes" and more. Perfect partnership, right?
Instantly I was stoked about the opportunity and super intrigued. They invited me in for a little juice tasting & cryo-session this week before their official opening tomorrow, and WOAH was I in for an unexpectedly awesome treat.
Me being me, I did a little research about the treatment before I tried it out. I learned, through the super informative world wide web, that people love cryotherapy because it activates collagen production and tightens skin (big plus), reduces cellulite & makes your metabolism work 3x faster (super big plus), decreases injury recovery time by up to 50% (HUGE plus), reduces inflammation and itching in serious skin diseases (score… I have psoriasis and eczema), and is highly effective in treating rheumatoid arthritis and chronic joint disorders.
People often experience a HUGE jolt in energy after a cryo session.
What a sec, though. What even IS cryotherapy?!?!? I know, I know. I was confused about it too. To get cryotherapy treatment you step into a cryosauna, which is basically a standing-up pod that your head pokes out of as the pod fills with subzero (WAY below freezing cold) air. Most people stay in between 2-3 minutes, and I truly cannot IMAGINE staying inside for any longer than that. You go in 100% naked with gloves on your hands and fun, rubbery, comfy shoes on your feet. You have to take off all jewelry because it could burn you… Just like getting frost-bite!
When I showed up at Cold & Thirsty for my first cryo session (and a super delicious juice tasting), I still didn't really know what to expect. I had done my research, but the whole idea of cryo was still a pretty unknown phenomenon in my mind. I wasn't sure what the whole dealio was and I didn't know if I'd even be able to last in the pod for the full session, considering the 15 degree temperatures during my New York winter basically stripped me of my insanity.
I was immediately put at ease when I arrived because the girls were super excited for me to try it and walked me through the process step by step. I learned that while cryo is brand new here in Los Angeles, there are more than 50 places to receive cryotherapy treatment in Dallas (What?!?!? Where my Texans at? You've gotta try this) and it's rapidly gaining popularity. It was even featured on Dr. Oz, CBS News, The Doctors (remember when I was on that show!? Hehe), and more.
You burn an extra 500-800 calories the day you receive a session… If that's not incentive I don't know what is. (Lol.)
So right away I was like okay if this is such a popular movement and these girls swear by it then I'm sure I will be fine.
After a delish juice & almond mylk tasting, I stripped down, took off my jewelry, and popped into the cryosauna. My heart was racing because I was still thinking WHAT have I gotten myself into…
They made sure I was totally ready and then they turned the chamber on. I watched as the temperature dropped from low, to lower, to lower, to lower until it had reached NEGATIVE 200 degrees. At one point Brooke & Katie (the super awesome owners) said to me, "You've made it 30 seconds!" And I was thinking, THIRTY seconds? Howwww has it not been 2 minutes already?!
But even though it was freezing cold and my body was freaking out about the subzero temp, my mind was BEYOND exhilarated. I am an extreme person, you guys know this, so my whole entire being was pretty much high on life to be doing something so radically different and system-shocking.
Once the two mins were up my insides felt as frozen as my outside. I was DYING but also full of energy and shaking with coldness/shock. It was an insanely cool feeling, and I think after doing something like that you're kind of proud of yourself for lasting through it, which is also a good feeling. I put my robe back on as fast as humanly possible and stepped back into the normal temp room.
It's kind of crazy how fast your body returns to its regular temperature after the process is done. I felt really cold for a minute or so afterward, then regularly cold, then a little chilly, then totally back to normal about four minutes later. I couldn't believe how fast my body found its equilibrium again.
I can't say I experienced a jolt in energy (maybe because it was my first time?), but what I CAN say is that I slept like an absolute baby that night… best sleep I've had in MONTHS (maybe years), and you know what a crazy insomniac I am. And the fact that I was really stressed about apartment hunting / work stuff and I still feel asleep so easily and slept SO soundly is really telling. It was definitely the cryo — there's nothing else that could have caused it.
I have felt really energetic and hyper-focused the last few days too, which I pretty much attribute to the cryo as well. They explained to me that some people like to do the treatment once a week (after they feel like the benefits start to wear off), some do it more than once a week, and some just once in a while. If it were possible for me to go all the time I think I would– it's just such a cool concept, and I think the more often you go the more benefits you will reap. Also, your body probably gets used to it and the subzero temps likely start to feel more bearable.
I will DEFINITELY be going back… I hope to go on a weekly basis, but we will see if that happens or not. I am going back next week with my babe Sophie for a little cryo/juice date, so I will update you on how that goes!
All in all, the coolest thing about it is that it's basically a wellness treatment for someone who is SUPER busy and on-the-go and only has 10 minutes to spare. Get there, park, receive your treatment, grab a juice and only 10 minutes have passed. I think that's pretty amazing… especially with the fast-paced world we live in and the trouble we often have finding time to take care of ourselves. (Speaking of self care, have you seen mine and Sophie's new video?! We answer some self care questions you guys asked us on Instagram.)
Who else has tried cryo? What have your experiences been? Anyone else feel that it has helped them sleep better?! That was definitely the coolest part about it for me…
Also, if you haven't subscribed to the #TBBTribe newsletter yet, here is the link if you're interested! I have been sending it out every Sunday evening, and it's a really fun way to keep you guys updated on what I've been up to, run cool Q&A's, share quotes / findings of the week, healthy recipes, book updates… ya know. It only goes out once a week, and I promise to never spam you. 😉 xox