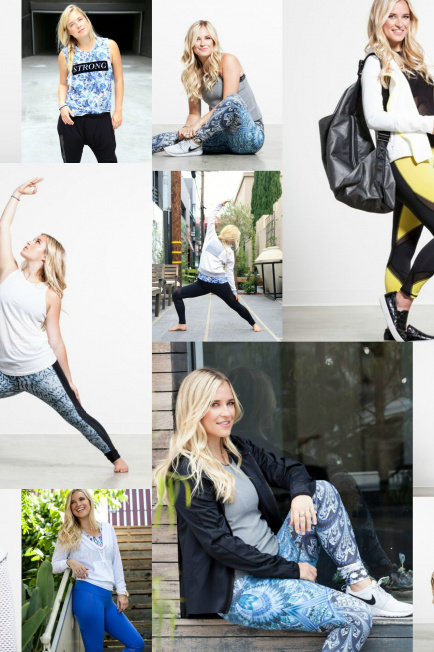 In Case You Were Wondering what "LiketoKNOWit" on Instagram Means…
Hey beauties! First off, it's August. WHAT? This month has been nutso so far, and we are only 5 days in!
I thought I was going to spend the month settling into my new place, getting back into my routine and getting my bloggy bloggin' on every day, but… such as life, new things pop up with every day that passes. Exciting new things of course.
Like… A trip to Chicago to speak at the awesome conference for women in the digital space Create + Cultivate, where I am speaking on using the digital space for good via blogging, commerce, content and more. The conference is on August 15th and I would LOVE, love, love to have you there if you live anywhere nearby. I attended the conference this last year in LA and learned so much I could burst (my recap of the experience here), plus got to meet so many cool & inspiring people. I would highly recommend it.
After Chicago, I am going to Palm Springs for my cousin's bachelorette party  (woo!), and then straight to Seattle for an Eddie Bauer brand summit and week of outdoor adventure. Ummm, sweet? YEAH. More travel than I planned on this month? Yeah. The new apartment decor can wait. 🙂
So, back to the title of this post.
I'm rambling, I know, and it's because I am excited to update you guys on everything that's going on over here. OH, and for those of you who are subscribed to my newsletter, I didn't send one out this Sunday and will be hitting you with a double whammy this coming Sunday. Don't worry, your email did not glitch!
No wait, now really back to the title of this post.
Okay, so, you guys may have noticed me posting some Instagrams with the links & tags "@LIKEtoKNOWit" and "LIKEtoKNOW.it," and you may have been like, "Uhhh, what is Jordan doing cluttering up her caption box like that when she is usually such a psycho about having a really conversational, generally semi-concise caption?"
Or at least that's what I thought when I saw bloggers like Gal Meets Glam & Pink Peonies using it far earlier than I did. Then I started working with rewardStyle and came to learn that the Like to Know It feature is actually the coolest thing ever — because it connects us from blogger to reader/follower, and allows US as bloggers to basically do the shopping for you.
Because of the nature of what I do, there are two main things I strive for with blogging: 1) to entertain and inspire you, 2) to make your life easier. (Maybe that's 3 things? #whatever)! Like to Know It actually serves all three… especially the last one. It allows me to share my favorite outfits, home goods, etc. with you, and all you need to do is "like" my photo on Instagram (yes, double tap it, so easy) and you will get all outfit or product details delivered straight to your email inbox.
For example, I am about to post the below on my Instagram with the LiketoKnow.it widget. ALL you need to do is sign up for LiketoKnow.it (takes two secs and it's way free), go to the photo on my Instagram, double tap it, and then you have all of these outfit details. Boom done, your shopping for the day/month is donezo. Because you're a busy person and you don't have time to peruse & browse around until you've found the hottest new fitness clothes!
No, that doesn't mean that you automatically get charged for a purchase. Once you get the link sent to your inbox, you just go to the respective website and order it. You still get to pick your size, details, and/or change your mind about the purchase entirely, BUT the hard part is done. I have done the shopping for you. And with the extreme abundance of killer fitness clothes I have access to because of what I do, with "Like to Know It" you will be some of the first to discover some rockin' new brands and styles.
Look, I told you I wear a lot of workout clothes…
Annddd a lot of other clothes too I suppose (lots of stripes! And PJs!):

Basically, I just want to help you guys live easier, more fit & active anndd stylish lives. Because when you feel good about what you're wearing, your confidence increases tenfold. That's what I want for all of you. Happy, healthy lives bursting with confidence, joy and a whole lot of fun. And yoga and running and late night lounging in comfy workout clothes and all that good stuff.
So, in conclusion: sign up for LiketoKNOW.it, double tap my outfit photos that have the link, and get the clothing info sent straight to your inbox. And if you're not an Instagram person, that's cool too. There's always the bloggy, and I have included this handy dandy "Shop the Post" widget below in case you liked any of the clothing in this post!


And as always, if you have any questions just EMAIL ME and I am happy to answer them & help you out. I have a new email address, thanks to my boy Ty, and you can now reach me at [email protected]… it's way more legitimate than the pretty unprofessional gmail account I've been using for years, and it suits us in our TBV Apparel expansion just swimmingly. 🙂
Thoughts?! Did you ever wonder what LIKEtoKNOW.it was?! Now ya know, and you can shop, shop, shop away! Any suggestions for the next few LiketoKNOW.it posts I should do for ya?!