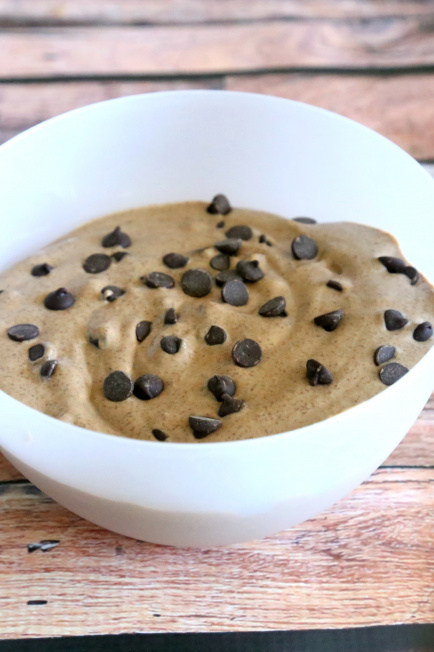 Peanut Butter Chocolate Chip Dessert Hummus
Happy Sunday my angels! I am so freaking excited to share this recipe with you it's not even funny. You may have noticed that more and more recipes are popping up on the blog again, and that's because I am finally (after a year and a half ish hiatus) getting back into cooking! And when I get into something, I get very into it — as you well know.
It was important for me to step out of the kitchen for a while when I was recovering from orthorexia, and also when I was writing my book because I had so much going on at that point that developing recipes for the blog seemed to trigger some probs for me.
Now, I have found my groove in the kitchen again. I have been meal prepping every Sunday, and cooking nearly every single meal for the week at home. Ive been cooking for friends & family, and making healthy modifications of all sorts of my fav recipes. On another note, because of my kitchen hiatus, I love what this blog has evolved into. I now have the option to write about everything from lifestyle to outfits to ED recovery to travel, fitness (duh), meditation, pursuing your passions and FOOD. How fun is that? (Yeah, I scored in the career department.)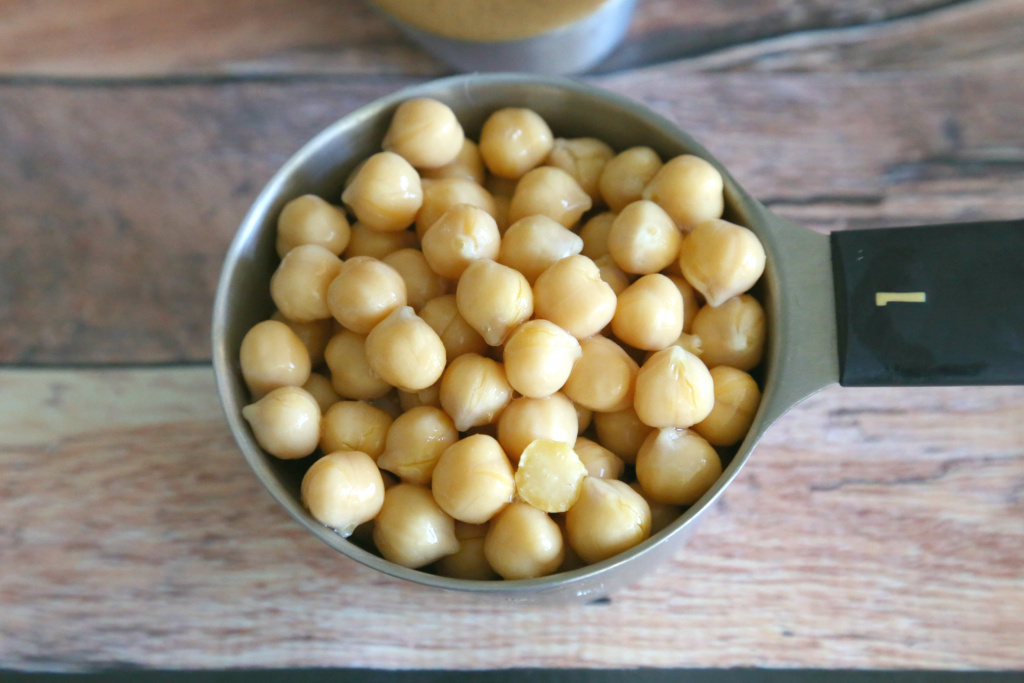 This post I am particularly excited about because I have partnered with the IYP to become an International Year of Pulses Ambassador. Not sure what pulses are? Let me tell you — if you're anything like me, you'll be surprised that ya didn't know. Dry peas, lentils, chickpeas, and beans all fall into the category of pulses. Otherwise known as some of the easiest and most commonplace ingredients to work with! All year long I'll be bringing you fun, simple, healthy recipes utilizing them.
If you think about it, you'll realize a few things about pulses right off the bat. They are super healthy because they come straight from the earth, which also means that they are packed full of nutrients, protein, fiber and all sorts of essential vitamins and minerals that help our systems work the way they're supposed to. They are also affordable, versatile and sustainable for the earth — meaning they help support organic farming and make the whole trendy farm-to-table fad easier than you could imagine.
If you are interested in the whole sustainable farming thing like I am… Check out the book Lentil Underground by a protege of Michael Pollan. (Just a tip because I told  you I was going to share more of my book recs with you!) It's all about a group of renegade farmers who defied the corporate agricultural standards by launching a unique sustainable farm-to-table food movement. COOL, right? The coolest. Aka, #bedifferent, and don't be afraid to defy societal norms.
K! So now that you know it's the International Year of Pulses, I am going to share this wickedly delicious Peanut Butter Chocolate Chip Dessert Hummus with you (!!!!!!!!!!!!!!!). It's so good it requires like 948935489 more exclamation points than that, but this will do for now. 🙂
Peanut Butter Chocolate Chip Dessert Hummus: 
Ingredients:
1 cup uncooked chickpeas
2/3 cup unsweetened almond milk
2/3 cup peanut butter (Earth Balance is a great organic & non-GMO brand)
3 tb honey
1/2 teapsoon vanilla (or stevia)
1 cup cacao nibs or choc chips (Lily's stevia-sweetened choc chips are my fav)
Method & Prep:
1. The night before making it, soak the chickpeas in 2 cups of water in a large bowl. The next day, drain and rinse the chickpeas. Fill a pot with 4 cups water and bring to a boil. Add the chickpeas and boil for one hour or until the chickpeas are soft to the touch. Drain and set aside to cool. OR use canned chickpeas — just make sure you're not getting hit with tons of added sodium. If you're using canned, Libby's Organic is a great brand.
2. Place the almond milk, peanut butter, honey, vanilla and chickpeas into a blender or food processor. Blend until the mixture starts to take on the consistency of hummus, stirring with a spoon when necessary. When the mixture is smooth and creamy, transfer to a bowl and place in the refrigerator to chill for 15-20 minutes.
3. When the hummus is chilled, remove from the fridge and stir in the chocolate chips. I also sometimes like to add the chocolate chips before I blend, so the hummus turns into a CHOCOLATE PB dessert hummus! Then I add extra choc chips. 🙂
Note: Pull the skins off of the chickpeas for extra smoothness, unless you're using canned!
Basically, it's borderline ridiculous how delicious this dessert hummus turned out. It's great because you can put it in a tupperware and it stays fresh for about a week and a half + (maybe more… mine has never lasted that long because it's too good not to eat!). It is a great protein snack, dessert AND I even like to add it to my oatmeal in the mornings! It adds so much flavor and packs in the fiber, protein and nutrients.
I love that 2016 is the Year of Pulses because I really do believe it's time to get back to the basics with our cooking and focus on nutritious, sustainable, and affordable foods. People get so tripped out by healthy cooking because they think its going to cost them more, and honestly that is not always the case whatsoever. Head here to take the Pulse Pledge with me and try more of their suggested recipes!
I hope you LOVE this dessert hummus (YOU WILL), and if you take pics on social media, tag me and #PulsePledge, AND #tbbmademedoit because you know I love that.