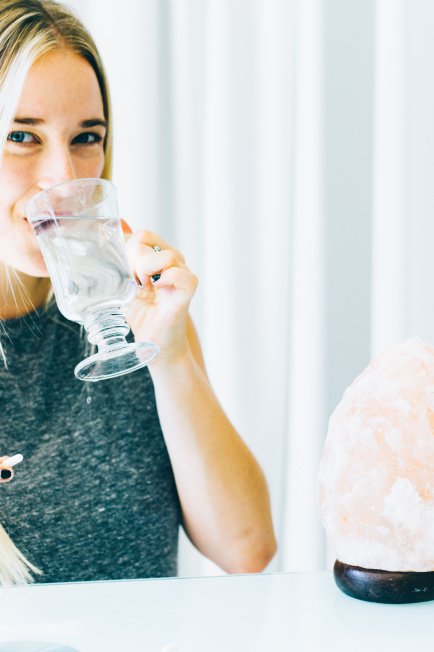 My 28-day Probiotic Commitment – YAY!
Hello my loves! It's the first Tuesday in April, and today seems like a good day to make a lil' commitment to my health. Ya feel me?
I think it's important to check in with our bodies every so often and see what they need, and thanks to the recent blood work, allergy testing & gut testing I've done with my functional medicine doctor, Dr. Lekkos (more to come on that this week), I have gotten a veryyy clear message from my body about what it needs right now and how I can make that happen.
One of the things that my bod needs? Probiotics. WHY? Because my gut health is all over the place, and my digestion is not pretty right now.
I spend a vast majority of my time doubled over after I eat food and trying desperately to figure out what I can do to fix it. Pretty much as un-fun as it sounds.
So, I'm taking action! Are you surprised? 😉 I am always taking action over my health in one way or another, and now I am focusing on my gut.
For the next 28 days I will be taking a daily probiotic to help fortify my digestive system with healthy bacteria 24/7*§ and maintain some balance* with my gut health and digestion. #YES.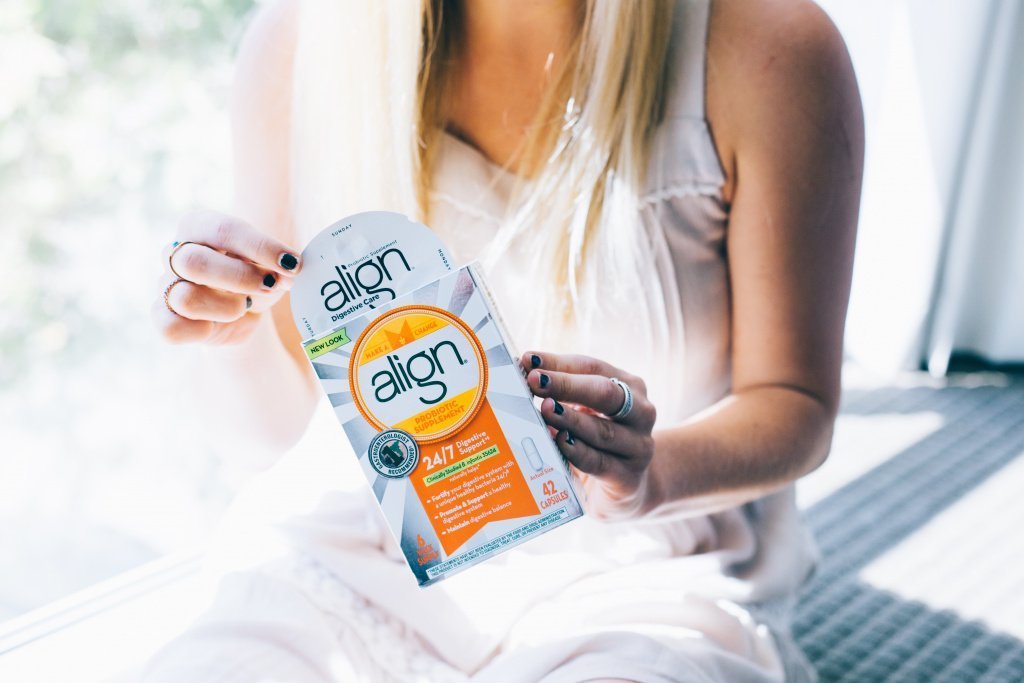 Which Probiotic Am I Taking?!
Well, you better believe I did my research. I wanted to know what the most efficient, gluten-free, pure-strained probiotic that I could rely on was — so I asked around and got a lot of opinions, and also took to the Internet to do some research of my own.
I landed on Align probiotic, because it is the #1 Gastroenterologist‡ and #1 Doctorᶲ recommended probiotic — and you only have to take it once a day. On top of my other meds, once a day is all I can handle right about now!
Align is the only probiotic that contains Bifantis, which is a unique, patented, pure-strain probiotic bacteria that helps fortify your digestive system with healthy bacteria 24/7*§ and helps restore your tum tum to balance*. (That is WHAT. I. NEED.)
What is a Probiotic Anyway, TBB?!
A probiotic is a live microorganism dietary supplement that helps you maintain your digestive balance by fortifying your system with healthy bacteria. The bacteria it puts into your system is essential for many vital body functions and the health of your tummy/digestion.
Often, digestion is disrupted by diet and stress — two things that I have certainly had my ups and downs with over the years. It can also be disrupted by travel and changes in routine. Do all of those things sounds like my life in a nutshell or what?? YES, yes they do.
The Commitment
The reason why I am calling my 28-day probiotic challenge a "commitment" is because I am committing to my health and I feel really good about it. I like to do things in one big spurt, and whenever you are making a lifestyle change that involves switching up your routine, it's important to focus on the best ways to integrate it into your life to make sure it actually happens.
As for me, I will be taking my daily probiotic and using the hashtags #Live247, #AlignProbiotic and #TBBmademedoit, if you want to follow along with my progress.
I can't wait to see and share with you guys the changes I notice over the next month… Even if it's just overall mental positivity about taking control of my gut health.
And for you guys, I will be hosting a GIVEAWAY (!!!!) at the end of the 28-day commitment to give a 28-day supply to one of you guys, so STAY TUNED & follow along with the hashtags each week!
Thoughts on probiotics? Do you take them yourself / have you thought about taking them? Noticed any changes one way or the other?!
ǂ Among gastroenterologists who recommended a brand of probiotic in a Symphony Health Solutions 2008-2014 Survey.
ᶲ Among doctors who recommended a brand of probiotic in a Symphony Health Solutions 2014 Survey.
§ With continued daily use.