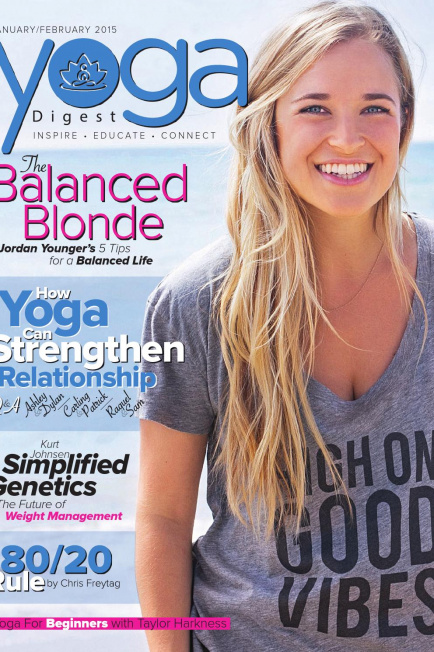 Hellllo, my angels! I've got yoga on the brain right now, for a few reasons…
I'm starting my yoga teacher training this weekend! 300 hours, which will make me a 500-hour RYT. CRAZY. I am full of all the never and excitement about it.
I've gotten back into my home practice. That home practice that goes innnnn and out, up and down depending on how much running & HIIT I'm doing, whether I'm traveling, or if I just fall off of that restorative yoga home practice wagon!
I downloaded a few eBooks to stay on top of my game, so that I can rely on other people to create some flows when my  brain just doesn't feel like thinking of anything new. My faves so far are both of Jessica Olie's "Let's Start Yoga" eBooks. Even for people who have already STARTED yoga… They are so foundational & I find them so helpful to just inspire me to get on the mat when I'm at home.
Still obsessed with Corepower, and going ALL the time.
I was painfully sore from OrangeTheory this morning (crazy "tornado" day yesterday… does anyone know what that is?! #intense), and after 15 short minutes stretching and flowing on my mat I feel like a new human. In those moments, I feel like yoga truly is a little slice of magic.
Also, I just ordered SIX (yep, six) yoga books for my teacher training. I will link them all at the bottom of this post, if anyone is interested. I am stoked to get to reading them… Since I did my 200-hour training when I was still in college, I feel like it will be an entirely different experience for me this time around. I remember sort of skipping through a lot of the reading and having the philosophical aspects of it go a little over my head. Now, after researching this stuff on my own for the last few years and going through some life lessons that required me to look deeper into the world — deeper into my soul, into philosophy, into yoga as a healing practice and not just as a workout / stress reducer… I think this will feel brand new & incredibly eye opening.
For our first assignment in my teacher training we've been asked to describe who we are (or who we want to be) as a yoga teacher. Including our style of teaching, style of yoga, unique areas of emphasis and mission as a yoga teacher. SOOO I figured I would also share with you guys as I write it, because why not?! It's weird for me to write something on this topic and nottttt share with you all.
A photo from my first ever yoga shoot with Ty Ty, back in 2012 right when I finished my training. I remember thinking, "Holy shit… I have arm muscles?!"
Who I Am As a Yoga Teacher…
Well, I believe the yoga teacher inside of me has always been there… Even when I am not teaching, and even though I have gone through waves of dedication and commitment to my yoga practice. From the moment I stepped onto my mat for the first time when I was 15 years old, at Zuda Yoga in Sacramento on a rainy December Sunday morning, I was hooked. I was entirely captivated by the practice. Keep in mind, I was wearing basketball shorts and an oversized t-shirt. I was drenched in sweat from my head to my toes, I had danced with other sweaty yogis to some super upbeat political Michael Franti jam about Obama (before Obama was president!), I was confused about every single pose the teacher called out; but by the end of the class my heart was pounding and my mind felt CLEAR for the first time in as long as I could remember. I wasn't obsessing about the pain and challenges I was going through in my personal life… I was present. I said "OHM" and "namaste" with the rest of the class. I felt at peace. I walked out of the studio knowing I couldn't possibly come back soon enough — every day would hardly be enough; this practice was something I craved.
After that, I embarked on as much yoga soul searching as I could. I was in high school, and had to beg my parents every time I wanted to do something yoga related. Wanderlust, Baron Baptiste's 40 Day Transformation, and eventually the teacher training I did in 2012. I had to especially beg to do the teacher training, because my parents couldn't imagine why I wanted to teach yoga on the side when I was in school and had dreams of becoming a full-time writer. (Which hey, I now am!). I did the training with the intentions of teaching yoga afterward, but after my 200 hours I didn't feel 100% comfortable as a teacher. I knew I still had a lot to learn. I felt comfortable-ish teaching beginners… And started teaching friends at the LMU gym (where I went to school), and leading classes for my family every time I was home or when we were on vacation.
A photo from my first ever Wanderlust in 2008 with my sister Lisa!
From there, I considered staying in LA after school and pursuing the yoga teacher route. I desperately wanted to do my 300-hour so I could learn more and feel like a REAL yoga teacher instead of such a semi-uncomfortable, hadn't-found-my-voice-yet newbie. But instead, I ended up diving outside of my comfort zone and moving to New York to get my M.F.A in Creative Writing. In the meantime, I started my wellness & lifestyle blog, got my health coaching certification, and fell into being much more of a yoga practitioner than a teacher.
But I've never stopped considering myself a yoga teacher at heart. Because it's something deep down inside of me. It has far less to do with my 200-hour certification and far more to do with my deep yearning to share my love of yoga with others. The incredible, overwhelming joy (and adrenaline rush) I get every time I stand in front of a class or even a single person to teach them a pose and share the light & love that comes along with the practice of yoga. It also has so much to do with the intense love I have for the practice… the way it makes my body feel, the way it opens up my heart, the way it gets me out of my head and is the ONLY thing that can break through the barriers in my heart and chest to allow me to breathe fully and deeply when I am stressed or in pain. It has to do with my gratitude for yoga… For saving me on that December night in 2005. For showing me that there is a lot more to the world than I could have imagined — that my spiritual side was just waiting and wanting to come to life.
A few months ago, the time finally felt right to commit to doing this 300-hour journey. I went on a yoga retreat in May with two of my favorite teachers (Laura Conley & Jocelyn Soloman!), and with every passing day I felt more and more like myself. Yoga twice a day, journaling, away from my everyday life and routine. It was there that I KNEW the time was right. I wanted so badly to get back into my teaching swing — I know this is supposed to be a part of my life and what I am meant to do, in some form or another.
As far as the style of teaching and style of yoga I envision myself teaching, I am open. For years I preferred sweaty, fast-paced power vinyasa flows, but lately (thanks to becoming a "runner" in my spare time) I have been very, very appreciative of slower paced, level 1 restorative classes. I have also learned a lot about Ayurveda in the last few months, and will be doing a 5-day Panchakarma a few weeks after this training starts, and would love to incorporate Ayurveda into my teaching (a large reason why I chose the fab Gigi Snyder as my mentor!).
Doing / talking yoga in SELF Magazine was probably one of the coolest yoga-related things I've done in a while… I mean, ever!!
I can see myself eventually teaching yoga to children and also teaching yoga as a healing method for children with behavioral problems — that would be my ultimate dream. To tap into their minds and reach their psyches in a whole new way with the practice of yoga. To help them feel calm, the same way yoga miraculously helps me feel calm. 🙂
My mission as a yoga teacher is to help people get out of their heads and into their bodies, and to remind them that there is so much more to life than the routines and challenges that often feel like they're taking us over. I would love to be able to bring my yoga teaching method & voice back to my blog, so I can reach my audience and followers (YOU GUYS) with new teachings and give them a taste of how much I adore this practice and what it has done for my life.
Overall, I am open. I feel and KNOW that I have a lot to learn, and I want to soak it all in. I assume I will end up as a "mixed" teacher of fast-paced, cardio flows (gotta satiate the extreme, adrenaline junkie side of my personality!) and also a teacher of mindful, spiritual, Ayurveda-inspired restorative flows. That's what I hope, at least… With some kids' yoga sprinkled in there! Or else I will probably have to end up being a kindergarten teacher because from day one of life it's always felt like my calling. So why not kids' yoga, instead?
Very excited to embark on this journey and immerse myself in the process. I need it. It's been a rough summer with a lot of change and internal work, and this will be the perfect supplement to continue exploring MYSELF, my beloved yoga practice, and hopefully meet some incredible people along the way. Also, I am excited to carve out these 300-hours for ME… I am known to be a workaholic, and also a people pleaser — this will help me dedicate time to something I love, something that means the world to me on a very personal level.
Another cool yoga-related thing I got to do… Be on the cover of Yoga Digest. Felt way too crazy when this was on stands!!
SOOO there we have it, you guys. 🙂 That's what I will be bringing in on Day One of my Teacher Training! But of course, you guys get to see it first, because… You're my peeps. What do you think?! Will my future teachers / classmates get a little glimpse into who TBB is? I hope so. Eek, I'm like a kid before their first day of school!! So excited to bring you guys along in this journey. It's going to be fun — and somehow I plan to train for the LA Marathon at the same time, OH boy.
Also, as promised, the yoga books for my training below! I haven't read them yet, so I will keep you updated on my thoughts when I do. 🙂