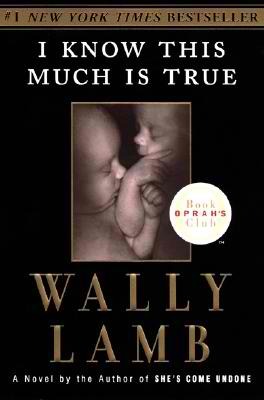 TBB Book Club // September
Hiiii guys! So I have been promising a TBB Book Club for a while now, because yo girl absolutely loves to read. I don't read quite as often as I'd like to these days, but when I find a good book that I can really get into, it becomes my life until I finish it.
I think reading is such a great thing to do for us creative souls because a) it calms us down and let's us unwind, b) there is so much more THOUGHT & learning to be had with reading than just scrolling through social media or watching a TV show, c) it gets our creative juices flowing, d) it's an escape from our daily lives and routines, so if you let it be — reading can be a mini retreat.
I have read a LOT of good books this year and have been dying to share with you guys! Let's get it goin':
Top 5 Books I've Read This Year…
1.) I Know This Much is True by Wally Lamb. If you read my Panchakarma recaps, then you know I was freakishly into this book last week throughout my whole Panchakarma detox. It's a long book, 1400 pages (at least on my iBooks that was the page count with font size), so I picked the perfect time to read it. It is sensationally written, and because I had the time to really get into it I felt like I was one of the characters in the book, truly. Wally Lamb is so deep inside of his characters' heads, you get to know them like no other. The subject matter is intense — so you have to be ready and willing to get extremely attached, and to get your heart broken time and again in the narrative.
The book is about identical twin brothers Dominick and Thomas — one of them is healthy, and one is schizophrenic. The book tells the tale of their lives through Dominick's eyes, dealing with the themes of mental illness, domestic abuse, dysfunctional families, growing up in the Cold War, and ultimately — forgiveness, love, and separating oneself from one's circumstances in order to find happiness.
OBSESSED with it. I want to know Dominick and Thomas in person. This book is a must-read for people who truly love literature. NOT a simple read… It's long, intense and has a lot to offer if you're into that kind of book. It was published in 1998 so it's a 90's classic for sure.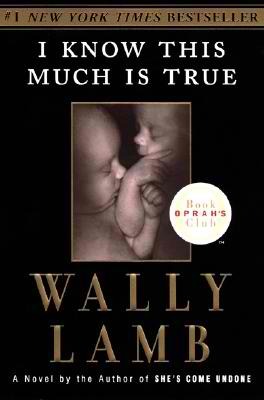 2. All is Not Forgotten by Wendy Walker. This is the book I read right before I Know this Much is True, and it's also an incredible work of fiction. It was published in 2016 which is cool because I love knowing that great fiction is still being published (lol, I'm weird like that.. #litnerd), and it is SUPER well-written. It's another dark-ish book… but it is so fascinating and mysterious that it doesn't feel dark and depressing when you're reading it.
It's about a high school girl in a small New England town that gets brutally raped in the woods after a party, and her parents opt to give her a new treatment that will erase her memory from the night. The treatment ends up doing her more harm than good — because she remembers the sensations of the night but doesn't have the legitimate memory to back up her rollercoaster of emotions.
The story is told from her therapist's point of view, and his own personal story ends up getting woven in quite a bit as well. The goal of the therapist and the girls' family is to figure out who the rapist was, and simultaneously help her get her memory back. It's SO mysterious you'll be flipping quickly till you get to the end Phenomenal read — and far quicker to get through (times a million) than the above.
3. Safety in Numbers by Brittany Burgunder. To step away from fiction for a sec, this memoir by my dear friend Brittany is an amazing read. It is about her eating disorder journey, so if you're into recovery stories then you have GOT to give it a read. If eating disorder memoirs aren't your thing, you might want to pick up a different book — this book spares no details (in the best way ever), and really, truly sheds light on what its like to be caught in the brutal midst of a severe eating disorder.
Brittany's book chronicles her journals from an 8 year span — during the deep depths of 76-pound anorexia, and through the equally challenging and painful binge eating disorder she developed where she gained over 150 pounds in less than a year.
The best part about Britt's book? Other than the beautiful honesty and the voice of a strong girl that you can't help but fall in love with and root for, it's the fact that she is healthy and thriving now. Check her out on Instagram and soak in her glorious inspiration. This girl is so special to me. <3
4. My Confection: Odyssey of a Sugar Addict by Lisa Kotin. This is another eating disorder memoir, but told in such a different way than Britt's journals. Lisa Kotin is a director and actor (who I'm sure is also a comedian because she's freaking hilarious) who has suffered from a severe sugar addiction problem for the majority of her life… okay, all her life. She writes all about leaving her perfect cookie cutter family in San Fransisco to join a mime troupe on the east coast to trying out living in a macrobiotic home to cure her sugar addiction to her romantic disasters and eventually finding herself after years and years of strife and struggle.
I loved this book because it was a memoir that could have fooled me into being a straight up work of fiction because her life is so eccentric and she was also born to be a writer and share this story. Amazing read, couldn't put it down — also a semi-quick read.
5. Essentialism: The Disciplined Pursuit of Less by Greg McKeon. Every entrepreneur should read this book. It is a super well written book about getting the right things done — not about doing less. It's about doing what you are MEANT to be doing, and learning what that is. Basically it's a guide on how to do only what is essential for us so that we can achieve our greatest success in business and in life. And ultimately it's about being happy — we can't be happy when we are stretched too thin and feeling overworked and underutilized.
This book will help you reclaim power and control over your life and schedule — something I am insanely passionate about. It's not as much of a "fun read" as all of the above, but I do believe it's extremely important, not for relaxation reading but for learning how to structure our lives in the best way possible.
And there are SO many more. I will leave some other faves below, and will do another book club post ASAP so I can share more faves! I have a lot of yoga books, healthy recipe books and yogi memoirs to share too. And more fiction!! What are your fave fiction books? DO tell! <3
PS… I am working on a novel right now, and I couldn't be more excited about it. Can't wait to share more on that. X