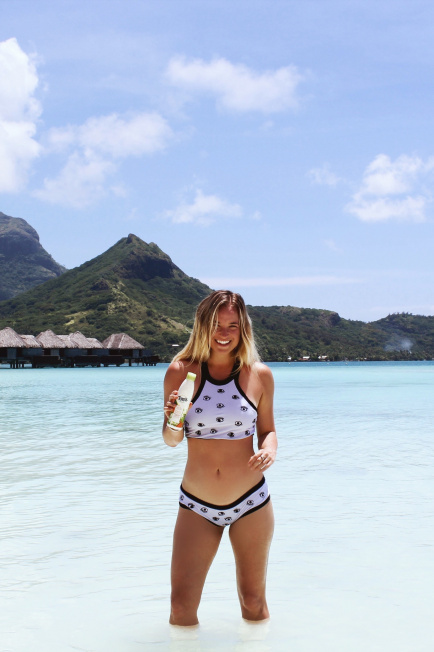 Natural Body Product Alert + Giveaway!!!
FYI — this post is sponsored by Tom's Of Maine and I am SO EXCITED to bring you guys info on this company that I absolutely love, and to host an amazing giveaway with them focused on NATURE, how it inspires us, and how spending time in nature can completely change our mood.
In case you skim this post, be sure to enter our GIVEAWAY by posting an Instagram where you are in nature, tagging @Toms_Of_Maine and hashtag #JordansChoice and #NaturallyInspired, sharing with us in the caption how nature inspires you to make changes in your life and/or change your mood. One winner will be selected to win a year's supply of the new Tom's of Maine Natural Body Washes and Beauty Bars!
Now, LET'S DO IT.
My loves!! Ah, I have been back in LA for a week and a half or so and I am already missing the island life of Bora Bora — the laid-back pace, the incredibly friendly culture and community vibes, and of course… waking up every day and laying in the sun with the turquoise water glistening all around me. I mean, you can't really beat that.
It's crazy, because while I was in Bora Bora I realized a few things — one, is that I work TOO HARD and too much. Does that sound weird? Part of my blog is all about sharing how I've built my brand and wanting to help you guys do the same… so I'm telling you I work too much? Weird, right?
Well, I'll get into it more in a later post — but I realized while I was there that yes, while it's great to work hard and I still plan on working my butt off, life is meant to be ENJOYED above all else, and it's not necessary to sit around and respond to emails the moment they come into your inbox. It's just not.
As creatives, we get inspiration from being one with our minds and stepping AWAY from the screens. Through travel, being with people we love, going on rad adventures, reading a good book in the bath, getting heavenly Thai massages and foot reflexology (one of the most heavily moments of my trip…!) — NOT from working all the dang time.
Anyway, one thing that I realized when I tapped into my creative mind while traveling was that I want to share more wellness-focused products with you guys. I have made it one of my 2017 goals to live a natural, healthy lifestyle minus JUST eating well and exercising, including using products on my body that are free of  artificial ingredients, parabens, sulfates, GMO's, etc.
NATURAL !!
One of my absolute favorites that I've come across in my quest is Tom's of Maine. I've known about them for years because I have been using their natural toothpaste and deodorant ever since I began my wellness journey when I was in college — and now they've come out with a bunch of YUMMMYYY smelling and organic botanical-rich body washes that I am utterly obsessed with.
OBSESSED.
You know I get really into things I love. So obviously after I discovered the new Tom's of Maine body wash I lugged it with me to Bora Bora just in case there weren't natural options at the hotel. All of the Tom's of Maine ingredients are sourced directly from nature, and they feature four total variants that help maintain our skin's natural moisture with their gentle, sulfate-free formulas.
The ingredients are all premium and totally trustworthy for putting onto our bods. Organic botanicals like virgin coconut oil, raw shea butter, and Moroccan argan oil (you guys know how into argan oil I am right now… I am putting it on my face non-stop as a natural moisturizer along with my foundation). They also use 100% natural, on-trend fragrances like lavender, coconut (YUM!), and orange.
Yes, zero of these fragrances are artificial. They use legit, natural ingredients and NO animal testing. Ever since I got my Huddy kitty, I am staunchly and extremely against animal testing when it comes to body products (and anything, when I can help it). I love that Tom's of Maine prioritizes this and also that they GIVE BACK to the community by donating 10% of their profits to organizations that support people and the planet.
More bonuses? Their packaging is 100% recyclable, the products contain zero animal ingredients (so yes, they're #vegan), the products are gentle and mild for sensitive skin, and they are packed full of nature's most trusted NATURAL botanicals.
I brought the Orange Blossom Body Wash and Beauty Bar with me, but I would say my fave is the Creamy Coconut because you know how I feel about coconut anything. I also LOOOOVE the Lavender Tea Tree because it puts me in such a relaxed mood.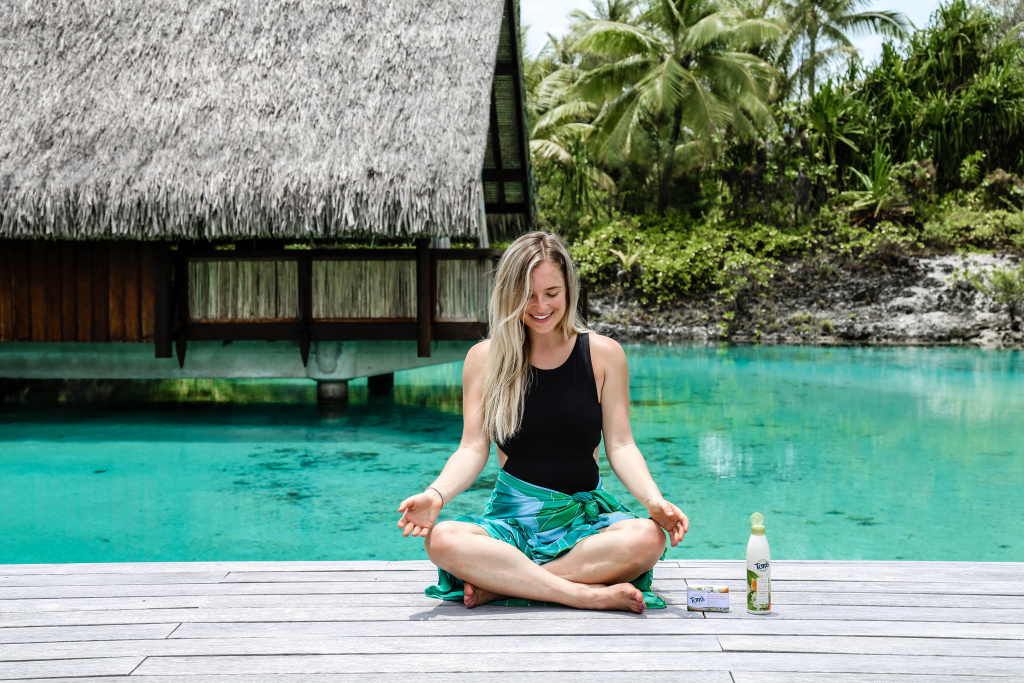 You can purchase this AMAZINGGGGNESS at Target, so yep, it's literally that easy.
Be sure to check out my Instagram post with a GIVEAWAY of Tom's of Maine body wash and cleanser (I am giving away SIX bottles and SIX bars to one lucky winner — all you have to do is post your own Instagram, tag @Toms_Of_Maine and hashtag #JordansChoice and #NaturallyInspired, sharing with us how nature inspires you to make changes in your life and/or change your mood.
Thoughts?! Have you tried Tom's of Maine before? I am seriously considering moving to Bora Bora after taking a look at all of these pics… I am so madly in love.