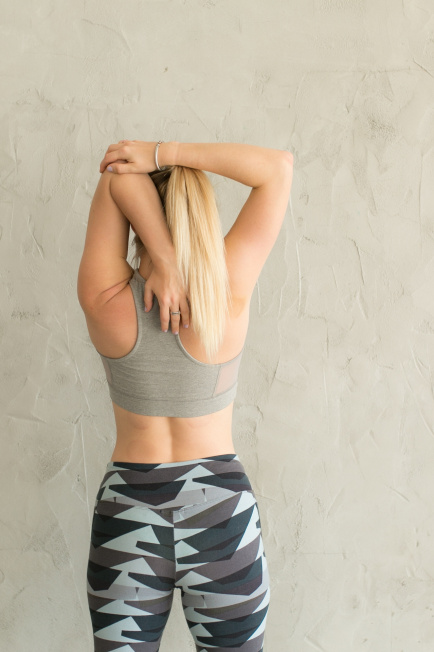 My Favorite Thing About Yoga
Before I dive in, all of the clothes I am wearing in this post are by Satva Living!!!
HOW CUTE ARE THEY?
Use the discount code TBB15 for 15% off of everything on their site. Their clothing is all organic, sustainable, mindful and impactful.
They use pure materials from organic cotton to coconut oil, and they even have a partnership with an environmental and socially conscious organic cotton production corporation in India… so awesome.
All of their clothes are free from chemicals including: bleaches, toxic waxes, sulfur and heavy metals commonly used in the production of clothing. Only natural, non-toxic plant based dyes are used (#SCORE).
I am all about the companies that make us feel good in clothes and also promote a globally sound environment through every step of production. They are hard to come by but when I find them, I become obsessed and want to share them with YOU!
So yeah, they're awesome. Plus how cute are these prints?
Check them out to shop & be sure to use my TBB15 code for 15% off!!!
What I Love Most About Yoga //
There are so many things I love about yoga.
What I fell in love with initially was the physical practice. I walked into my first ever yoga studio in Sactown when I was 15 years old and it was hook, line and sinker.
I told myself I would go back every day for the rest of my life, and give or take a few days (plus a lot of days in the beginning of college, because… well, college) I have held up that agreement with myself.
That first ever day in the studio is when I became a diehard yogi. I was attracted to the mind, body, spirit element of the practice, but at that time it was mainly the physical aspect that I was hyper-focused on. I wanted to learn all of the poses and do all of the things. I wanted to have the "yoga butt," the yoga abs, and all around tap into my strongest physical body through the practice.
But even going all the way back to that FIRST CLASS — basketball shorts and all, dripping in sweat, my heart bursting open with a crazy feeling of gratitude & love during Savasana that I had never before experienced anything like it — I always knew it was about so much more than the physical.
The physical element was just a vehicle for what I really experienced deep down… an inner peace that was simply indescribable until I learned more.
True peace. Calm. Mind, body, spirit awareness. An awareness of a universe so far outside of myself and beyond myself. Beyond everything I was dealing with at the time, from my then-boyfriend's recent suicide attempt (just three days before that first ever yoga class, actually) to just coming into my own as a human and trying to figure it all out. I was going through some major shit on the inside.
That Savasana euphoria BLEW MY MIND.
So I went back again and again and again for that rigorous, sweaty, hot AF physical practice that ended in that blissful state. I needed it all the time. I craved it in my bones.
Over the years, now that it's been 11 of them (what?!?) I have learned quite a lot more about the blissful feeling that washes over me at the end of a class.
It's about what happens internally that keeps me sane, keeps me coming back for more, and makes me so incredibly grateful that I found this practice that I needed so desperately.
( Shop Satva here!! )
The Beauty of Savasana & Meditation //
I recently took an hour and fifteen minute vinyasa class that ended with a full fifteen minute Savasana.
FIFTEEN MINUTES of pure bliss and rest after working our muscles to the bone.
I can't even tell you how needed and amazing that experience was for me on that particular day. With Venus in retrograde and a LOT OF STUFF happening in my life these past few weeks (like my ebook coming out!! ahhh!!) I was in serious need of some true relaxation and zen vibes.
Those fifteen minutes allowed me to sink in and dig deep in a very meditative kind of way. I nearly had an out of body experience, which never is able to happen in the usual 2-3 minute Savasanas in most vinyasa classes in Los Angeles.
It's like I saw my life moving in slow motion and could pick out the things that were causing me stress and basically choose to eliminate them. I had control over my mind — power over the fluctuations of the mindstuff (thanks Patanjali :)).
Directly after that, I had the MOST POWERFUL experience with my girlfriends from High Vibe Livin (they will be on the podcast next week!!!) doing an angel card reading and a kundalini meditation. You can see more of that experience here in my new VLOG from last week on my YouTube channel!
Basically, we connected huge time about how much I need to open up blocked energy in my life and in my heart by continuing my spiritual practice and continuing this yoga journey so far beyond the physical. And being unafraid to do so and really big deep within.
I am so looking forward to diving deeper and learning more about Kundalini in the coming months — I had a rough weekend emotionally this weekend (thanks again to all of the planets in retrograde…) and ALL I could think was that strengthening my intuition and my connection to my core via Kundalini and meditation is exactly what I needed.
To maintain that power and control over my mind.
Because when we have that power and control, we can greatly reduce our own suffering. And find inner peace.
Just like I did on that very first day of yoga in Sacramento (in my basketball shorts ;)).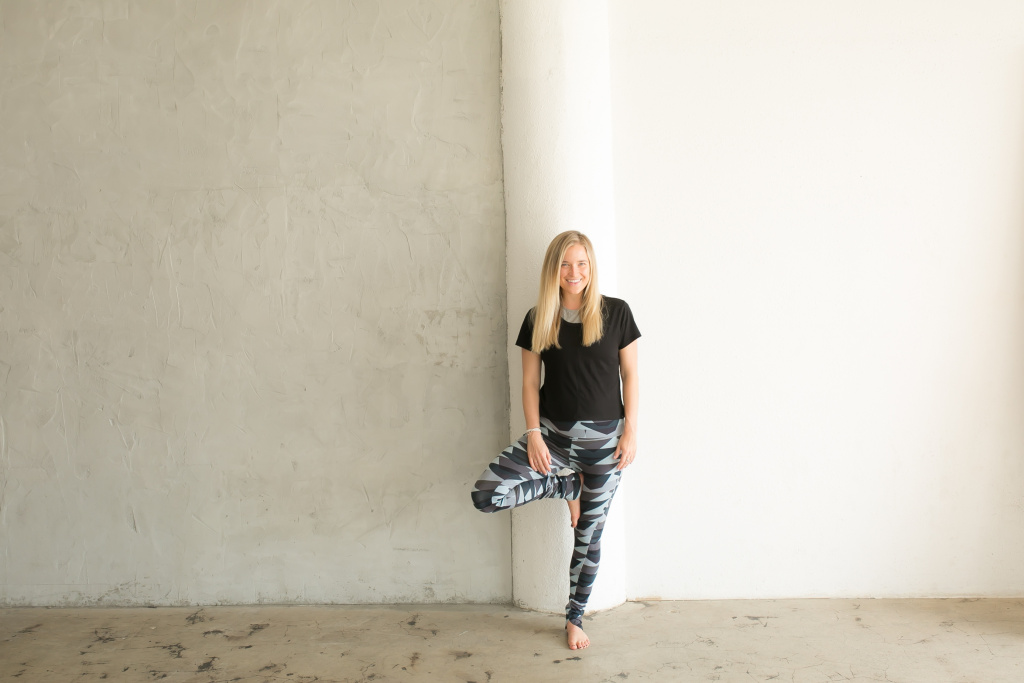 P.S. let me know if you shop Satva and pick out some cute clothes, you guys will fall in love!!!
And WATCH DAT YOUTUBE VIDEO!
( you can read my full story about how I began yoga & it turned my life around in my Soul on Fire yoga ebook if you want to hear ALL the deets about my full yoga experience + my teaching journey + what the soul on fire lifestyle is all about. )