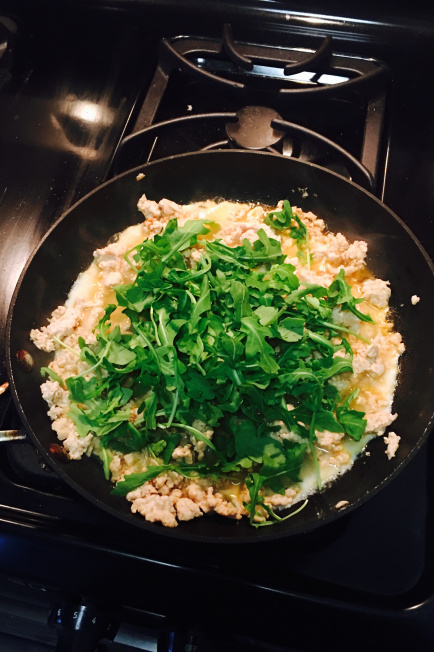 Hellloooo and happy Thursday, my lovely humans! Today is a LOVING LATELY post and the first in a while, so I have a lot to share.
Did you know that I have been writing Loving Lately's since I first started blogging in 2013?!
When I lived in NYC with my best friend Katie, she would come home from work after a long day and say "your loving lately posts are my FAVORITE, do them more often!! they make the work day go by so much faster!!"
Ever since then, I have taken them very seriously… knowing that lists are so much fun to read, and it can be so inspiring to get a glimpse into what someone else is into at the moment.
There are LOTS of great loving lately items up in here today, so let's get started!
Loving Lately // 5.11.17
CRYSTALS! // If you guys have been following along on my Instagram these last few weeks, then you know I have gotten major into crystals, along with my recent foray with kundalini yoga. I recently picked up some rainbow titanium aura quartz, which is said to be the "Stone of Astral Journeys" and is known to be a great crystal for out of body experiences and removing energy blockages. Now that I am trying to remove all of my BLOCKS so that I can be as in tune with the universe as possible… I figured this was the perfect stone for me. It also activates the Third Eye, and I have been seeing some crazy awesome stuff in my Third Eye (I need to write a whole post about it), so I meditate with it in the morning and place it there!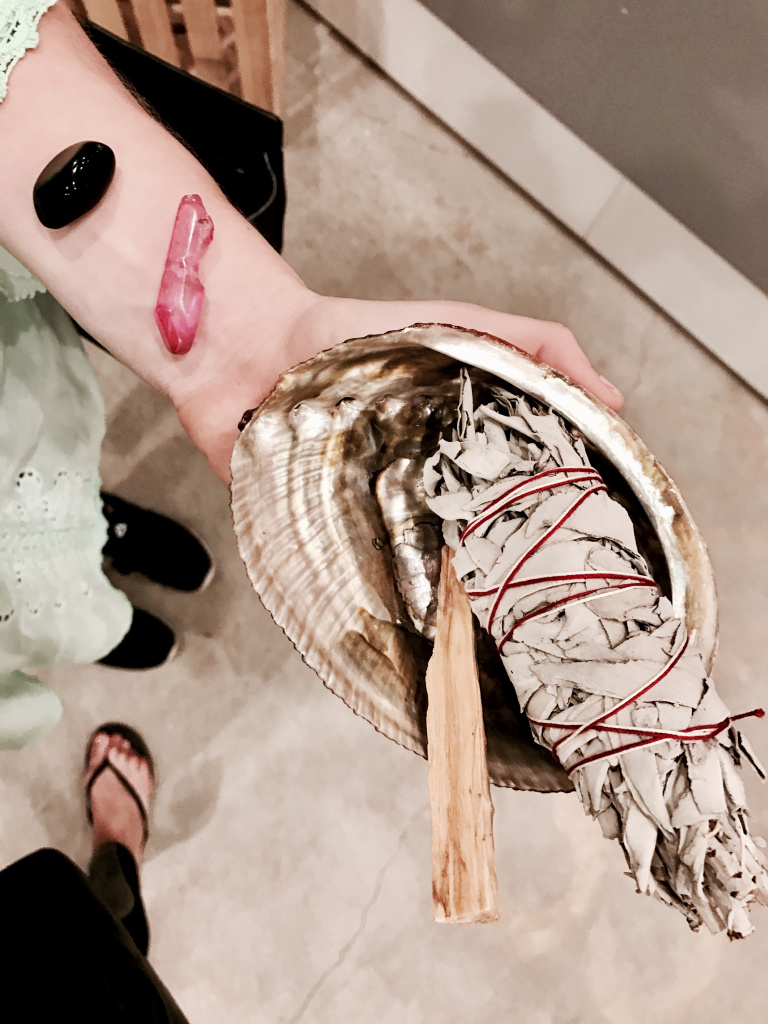 If you are looking for a place to buy crystals, head to my girl Marissa Lace's online crystal shop, Light Love & Lace! Use the code soulonfire at checkout for 10% off!! YAY. You guys will love. Also, who has listened to her on the podcast this week!?!? She's AMAZING.
PODCASTING! // Speaking of the podcast… I can't tell you guys how much podcasting has reawakened my soul and creativity. It has been the perfect way to blend what I love — sharing with you guys, while connecting with people who have inspiring stories to share, while getting to watch a whole new aspect of my business grow and take form. As an entrepreneur I am always in love with CREATING and building, and it had been a while since I created something new that I was really, truly excited and thrilled about. This week's episode with Marissa Lace is an absolute must-listen, and last week's LIVE episode from NYC with Rachel Mansfield is a fave too.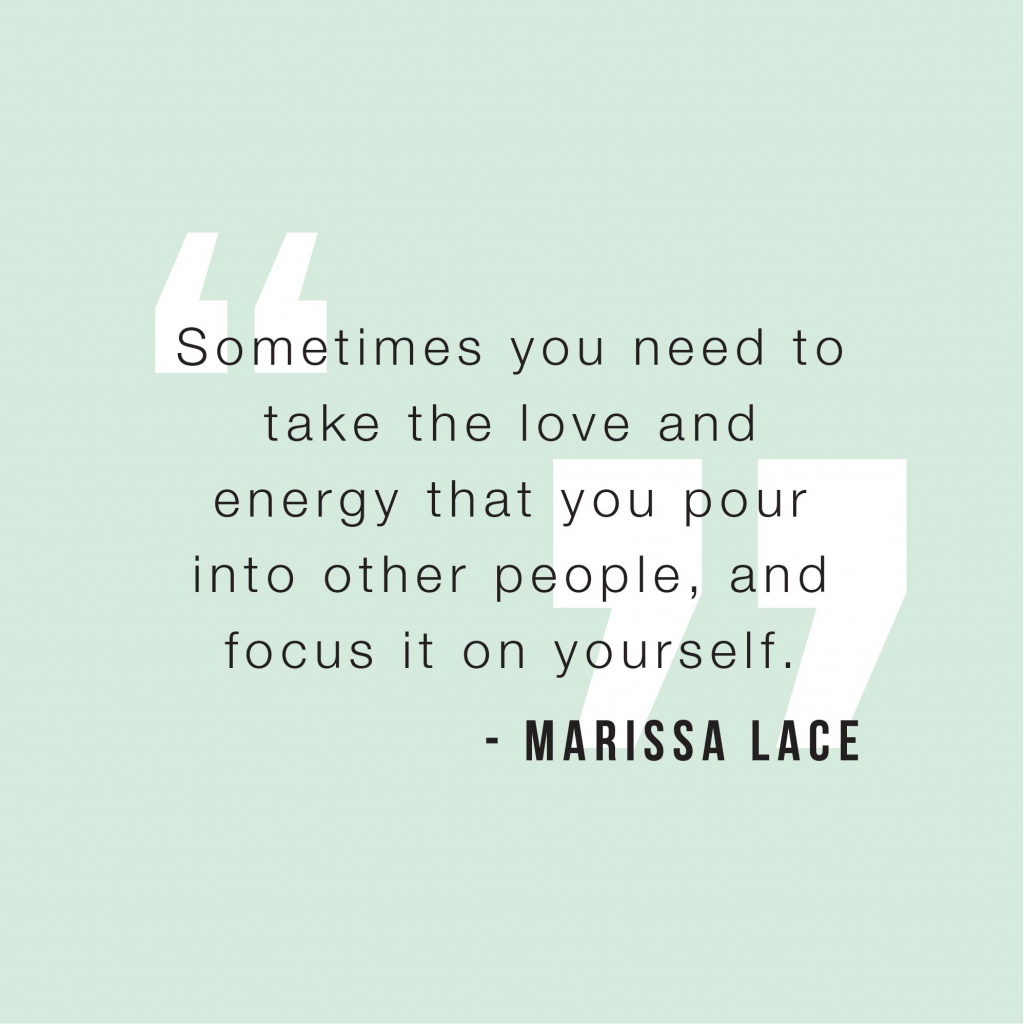 Also, if you are into the podcast and haven't rated / reviewed, subscribed… you can do so by searching 'The Balanced Blonde Podcast' in the iTunes store, and then hitting "ratings and reviews" to leave your own! I would be SO grateful if you would consider doing that in a few minutes of your free time! It helps greatly with visibility on iTunes, and the positive (honest!!) reviews mean so, so, so much to my lil' heart.
BODY WORK!! // Last week I had the awesome opportunity to have a body work session with alignment and fascia expert, a.k.a "the body whisperer" (so true), Lauren Roxburgh! I had been dying to try her alignment-based body work for so long and our schedules finally aligned for me to come in for a session. The experience was truly magical. Her work is meant to improve posture, release tension and stress, activate and strengthen the core and intrinsic muscles and increase connectivity and flexibility – all of which helps us to find a healthier, happier stance in their bodies and lives.
We also dug deep emotionally, as she noticed I had some blockages in my Solar Plexus, Root Chakra and heart space… meaning that I have some built up stress. So we talked about it, and naturally I cried it out. It was so therapeutic.
UMMM, amazing, right?! LOOK at this Before & After photo that we took after she stretched me out, calmed my nervous system, readjusted my fascia, and dug deep:
I am SO excited to dive deeper into this work with Lo (she is about to give birth so she is taking some MUCH DESERVED time off) this summer and move all the way through her 10 part SERIES with her. You guys know how much I love this healing work and all that it can do for us.
Plus… my sway back. I've had it my whole life. Even with all my yoga, I'd love to continue working to stand TALL like I am in the second photo after being all worked out and calmed down!
LAVENDER HAIR!! // Have ya noticed?!?! TBB ain't so "B" (blonde!) right now… I am all about dat lavender!!! It has been SO much fun to switch it up and do something different with my hair for pretty much the first time in my life. Yes, I have been different shades of blonde (even 100% white-platinum), but I have never strayed from being a blondie.
I actually started having visions of me with lavender hair during kundalini classes and meditations… and even in a long savasana after a vinyasa class. I had been inspired to do it for a while, so I finally went for it last week! I think it's going to take a lot of maintenance to keep it lavender and not fade right back into blonde, but I am up for the challenge for a while.
Also, I've sinced learned that purple is the color of the WISDOM CHAKRA, which is also aligned with abundance, power, prosperity, being connected to the universe, and so much more. How crazy cool is that? So it's totally in alignment and in tune with the spiritual transformation that is already taking place inside of me! #meanttobe
BOXED WATER & THEIR RETREE INITIATIVE! // 
I am absolutely LOVING  that my longtime favorite water company, Boxed Water, is committed to planting two trees for every social post that features their product with the hashtag #ReTree. How unbelievably easy is that? Like, can we all go post a picture of their product with the hashtag #ReTree?! That. Easy.
Not only has Boxed Water partnered with the National Forest Foundation for this incredible reforestation initiative, but they are also just better for the planet in every way. They've made it their mission to change the way water is packaged, shipped and sold. Founded on the belief that sustainability matters, their recyclable cartons are always made of paper from well-managed forests- where new trees are continuously planted to replace the ones harvested. They are the BEST and I want everyone to know about them!
SWITCHING UP MY MEALS EVERY DAY // Okay, you guys know I am a creature of habit. I usually get pretty attached to my meals if I am loving them — but right now I have been absolutely loving switching it up! I have been making this delicious ground turkey (have you seen it on my Insta stories?) simmered in bone broth and white truffle ghee, mixed with egg whites and arugula. Sometimes I add some nutritional yeast and paprika or a full egg if I'm in the mood. Beyond obsessed. Also switching up my Keto OS & Bulletproof with a regular ketogenic smoothie every morning depending on what my body wants / needs that day! It's been awesome.
We must listen to our BODS above all else.
RECORDING AUDIO FOR MY EBOOK!!! // Have you gotten your hands on my yoga ebook yet?! I am in the middle of recording AUDIO for it (yes, audiobook of yoga! ahhh!!), and everyone who preordered the ebook gets the audio for free. Because you guys are the JAM. Also, everyone who orders the ebook in the next 2 weeks before audio content goes live will get a huge discount on the audio!
SO EXCITED to share, it's been a blast to record and re-read through everything I wrote down!
Apple Cider Vinegar Limeade // I am literally obsessed. I order cases upon cases from Amazon like it's my job. ACV is amazing for digestion and it makes the perfect natural energy drink. Not sponsored, just realness… try it!!!
So that is SOME of what I am loving lately! What are YOU loving? Would love to hear. Share with me below!!!! XO